Nigerian bourse sustains downtrend; index down 0.07%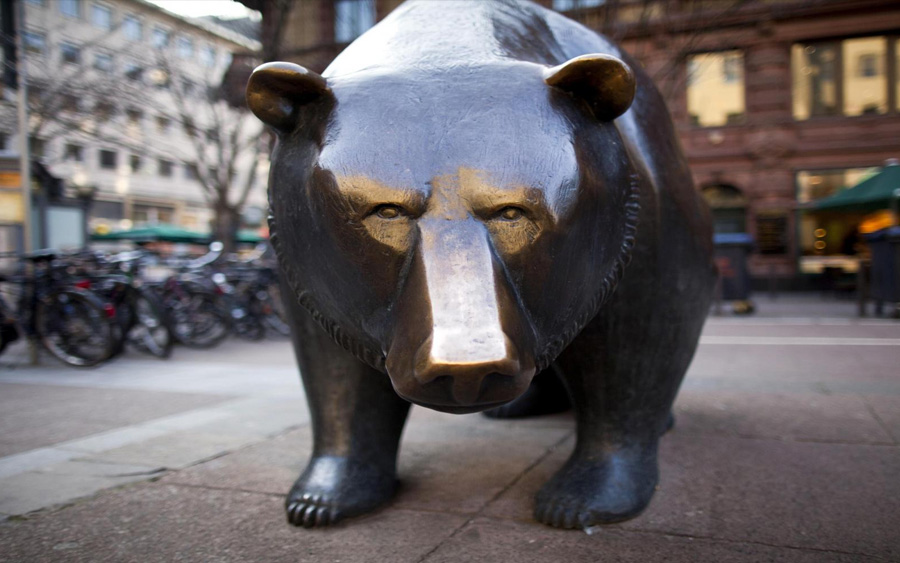 The bears dominated the local bourse for the third consecutive session, as profit-taking on ZENITHBANK (-1.8%) and DANGSUGAR (-5.9%) stocks dragged the All-Share Index lower.
Pertinently, the benchmark index inched lower by 0.07% to 25,533.35 points. Accordingly, Month-to-Date gain moderated to 0.8% while Year-to-Date loss increased to -4.9%.
Similarly, market capitalization lost N9 billion, dragging the equities market valuation down to N13.344 trillion from N13.353 trillion it closed the preceding session.
The total volume of trade increased by 9.2% to 231.20 million units, valued at NGN2.10 billion and exchanged in 3,360 deals.
FBNH was the most traded stock by volume at 33.54 million units while GUARANTY was the most trade stock by value at NGN506.25 million.
Sectoral performance was mixed, following gains in the Insurance (+1.3%) and Consumer Goods (+0.1%) indices, and losses in the Banking (-0.4%) and Oil & Gas (-0.2%) indices. The Industrial Goods index was flat.
Market sentiment, as measured by the market breadth, was positive (1.5x), as 17 tickers gained relative to 11 losers. INTBREW (+10.0%) and WAPIC (+9.1%) topped the gainers' list while TRIPPLEG (-9.1%) and CAVERTON (-8.6%) recorded the largest losses of the day.
CURRENCY
The naira was flat at the I&E window at NGN386.00/USD, while it appreciated by 0.7% to NGN462/USD in the parallel market.
MONEY MARKET & FIXED INCOME
The overnight lending rate contracted by 175bps to 2.3%, following inflows from OMO maturities (NGN350.00 billion) and FGN bond coupon payment (NGN49.25 billion) to the system.
Trading in the NTB secondary market was mixed, as average yield was flat at 1.7%. On the other hand, average yield pared by 3bps to 2.3% at the OMO secondary market.
Despite the level of liquidity in the system, trading in the Treasury bond secondary market was bearish, as average yield expanded by 4bps to 7.4%.
Across the curve, yield expanded at the short (+8bps), mid (+3bps) and long (+1bp) segments, due to sell-offs of the APR-2023 (+70bps), JUL-2030 (+20bps) and APR-2037 (+14bps) bonds, respectively.