Local bourse sustains gaining streak for sixth week with N169bn gain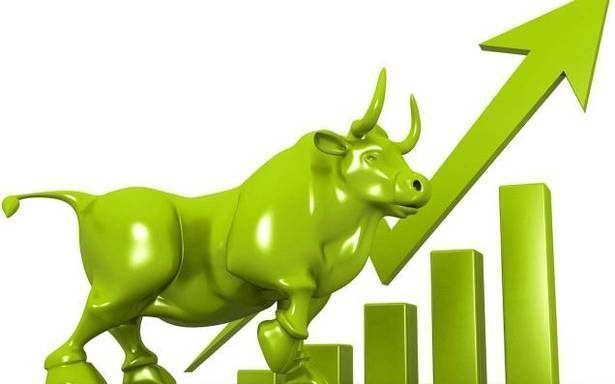 The bulls maintained their dominance at the Nigerian stock market as the local bourse sustained gaining streak for the sixth week in a row by closing operations last week with N169 billion profit to the delight of investors.
Although the local bourse kicked off the week on a sluggish note, positive sentiments resurfaced later in the week as investors cherry-picked attractive dividend-paying stocks amidst earning disclosure for the third quarter by listed companies.
Despite that the trading floor was active for just four sessions as the Federal Government of Nigeria declared Tuesday 19th October 2021 a Public Holiday to commemorate the Islamic festival of Eid-il-Maulud, there was sweetness in the aftermath of the one day holiday.
Specifically, market benchmark index that measures share price movement at the bourse gained 325.11 points equivalent to 0.78 per cent to close at 41,763.26 basis points as against 41,438.15 absolute points in the previous week.
Similarly, valuation of equity investments at the Nigerian Exchange Limited (NGX) advanced with the same percentage point to close the week at N21.794 trillion after investors recouped N169 billion profit.
As the development improved month-to-date (MtD) and year-to-date (YtD) returns to 3.8 per cent and 3.7 per cent respectively, it is noteworthy that the this was chiefly propelled by bargain-hunting activities in the shares of Nigerian Breweries, BUA Cement, Total Plc and Stanbic IBTC which gained 7.4 per cent, 6.7 per cent, 6.2 per cent, and 5.1 per cent in that order.
Further analysis showed that three sectors played hosts to the bulls during the week. According to data obtained by Business Metrics, the Industrial Goods sector led with 2.6 per cent, followed by Oil and Gas index that appreciated by 1.4 per cent while banking sector clawed 0.7 per cent uptick.
On the flip side, two other sectors – Insurance and Consumer Goods – shed -1.3 per cent and -1.1 per cent accordingly to close the week red.
Gains amidst impaired turnover
Compared with the previous week, investors slowed down activities during the week under review, thus slashing market turnover drastically with traded volume and value plunging by 44.86 per cent and 41.92 per cent respectively.
Specifically, investors traded a total turnover of 1.565 billion shares worth N18.384 billion in 21,621 deals during the week on the floor of the Exchange, in contrast to a total of 2.838 billion shares valued at N31.653 billion that exchanged hands last week in 23,355 deals.
Measured by volume, the Financial Services Industry led the activity chart with 1.179 billion shares valued at N12.746 billion traded in 13,272 deals; thus contributing 75.38 per cent and 69.33 per cent to the total equity turnover volume and value respectively.
The ICT Industry followed with 131.585 million shares worth N2.151 billion in 636 deals, while the third place was Conglomerates Industry, with a turnover of 110.828 million shares worth N 262.227 million in 928 deals.
Meanwhile, to three trading equities were FBN Holdings Plc, E-Tranzact International Plc and Access Bank Plc. In terms of traded volume, the trio collectively accounted for 626.888 million shares worth N6.303 billion in 3,677 deals, contributing 40.07 per cent and 34.29 per cent to the total equity turnover volume and value respectively.
Meanwhile, activities in the exchange traded fund (ETF) segment of the market waned with a total of 549 units valued at N10,680 in 7 deals compared with a total of 135,084 units valued at N2.041 million transacted last week in 17 deals.
Similarly, bond investors went solo with a total of 12,256 units valued at N12.227 million in 19 deals during the week as against 19,603 units valued at N21.192 million that exchanged in hands in 19 deals the previous week.
What analysts are saying
According to analysts at Investdata Consulting Limited, the Q3 earnings season just entered its peak, being the last trading week of October and the deadline for submission of quarterly reports by various companies. The noted that this is a situation expected to fuel the bullish sentiment across the market.
"This is especially as the major companies make their numbers available to support the momentum, depending on the state of these reports," says Ambrose Omordion, chief analyst at the firm.
"However, we envisage a mixed trading pattern due to bargain hunting activities in dividend-paying stocks amid the intermittent profit-taking activities.
"That notwithstanding, we advise traders and investors to position in fundamentally sound stocks with positive technicals and sentiment as market fundamentals and liquidity continue to look up. This is in the face of the surging oil price now trading above $84 per barrel at the international market, even as the nation's external reserve rose to $40 billion again," the firm noted.
On their part, investment experts at Cordros Capital Limited equally envisaged NGX's floor to be flooded with results as the Q3-2021 earnings season commences in full swing.
They believe investors will be focused on gauging the extent to which recovery in economic activities has supported corporate earnings.
In their estimation, "the local bourse is likely to close positive as we expect decent earnings releases across board to temper selling activities. Notwithstanding, we advise investors to take positions in only fundamentally justified stocks as the unimpressive macro story remains a significant headwind for corporate earnings."
---
Local bourse sustains gaining streak for sixth week with N169bn gain