NSE closes flat as trade volume tumbles 59%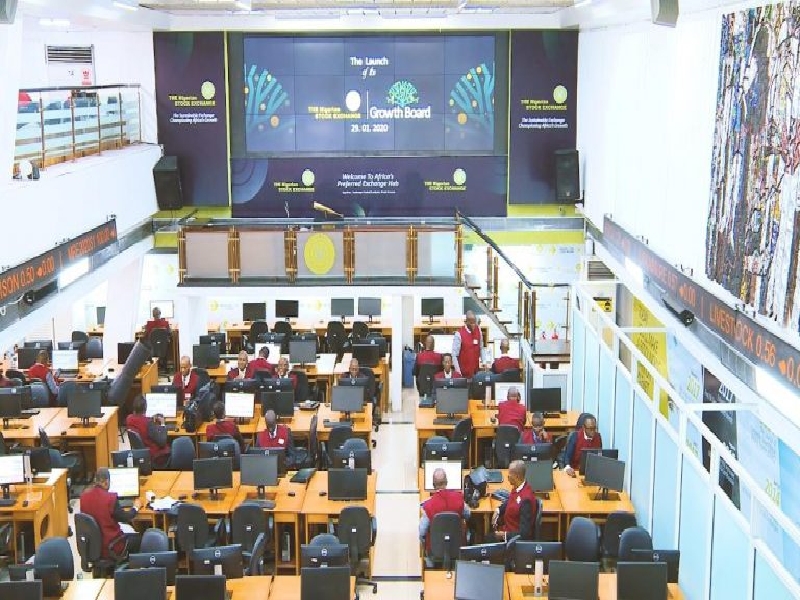 The Nigerian equities market was little changed at the end of midweek trading on Wednesday, as early session gains in large-cap consumer goods names were offset by late profit taking across tier I banks.
Thus, the All-Share index closed flat at 28,344.33 points and the capitalization of the equities market closed unchanged at N14.815 trillion. Accordingly, the Month-to-Date (MtD) gain and Year-to-Date (YtD) stood at 5.6 per cent.
Sectoral performance was broadly positive, following gains in the Insurance (0.6 per cent), Banking (0.5 per cent), Consumer Goods (0.2 per cent) and Industrial Goods (0.2 per cent) indices. However, the oil & gas index shed -0.2 percentage points as the sole loser of the day
The total volume of trades declined by 59.2 per cent to 218.42 million units, valued at NGN3.14 billion and exchanged in 3,896 deals.
Even as the day closed on positive sentiment measured by market breadth as 14 gainers emerged against 11 decliners, the 17 other stocks that closed the day on unchanged prices indicated lack of enthusiasm on both demand and supply angles.
Guinness led the gainers' list with N0.50 to close at N15.50 per share. GUARANTY followed with N0.45 gain to close at N30 per share while ETERNA appreciated by N0.43 to close at N4.81 per share.
Others include WAPCO and AFRIPRUD, gaining N0.35 and N0.31 to close at N17.35 and N5.7 per share respectively.
On the other hand, Stanbic led 10 other losers as it shed N1.5 to close at N42.50 per share. ARDOVA trailed with N0.45 decline to close at N12 while ETRANZACT shed N0.21 to close at N1.91 per share.
FCMB recorded N0.90 loss in price to close at N2.26 per share while CAVERTON lost N0.05 to close at N1.75 per share.
In terms of the turnover for the session, ZENITHBANK was the most traded stock by volume and value at 53.05 million units of shares valued atN1.06 billion.