Huawei MatePad 10.4: Life without Google services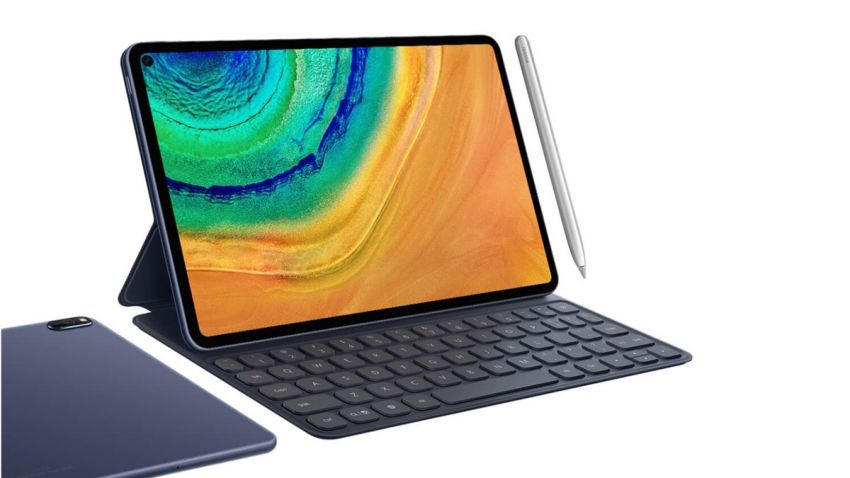 Huawei has a good mid-range tablet on offer: the MatePad 10.4. The 10.4-inch Android tablet did a good job during our review and we were particularly impressed by its good price-to-performance ratio and connectivity.
The MatePad 10.4 lacks access to Google services, however. Find out whether we can still recommend this tablet in our review highlights.
Huawei's newest tablet addition is called MatePad 10.4 and is marketed as an all-rounder. The MatePad 10.4 is available for a good price and competes with some impressive devices such as the Lenovo Yoga Smart Tab YT-X705F or the Samsung Galaxy Tab S6 Lite.
As our review shows, the MatePad 10.4 can easily keep up with these mid-range rivals, and even outpaces them in some parts of our wide range of benchmark tests. This is thanks to the octa-core SoC Huawei Kirin 810, which can also be found in Huawei's mid-range smartphone Huawei P40 Lite.
Android 10 and EMUI 10 – but no Google
Like all of Huawei's current mobile devices, the MatePad 10.4 has to do without Google services. That might be not much of an issue for YouTube – but missing the Google Play store does have quite an impact. Huawei is trying to make the most out of the situation.
The manufacturer is trying to close the gaps left by Google with its own app store App Gallery. While this is constantly improving as the app selection grows, it still cannot compete with what the Google Play store has to offer. In addition, some apps can only be downloaded via third-party app stores such as APKPure or APKGK. These are unofficial sources that always represent a security risk.
A direct consequence of the missing Google services is that the device is not certified for DRM Widevine L. That's quite a disadvantage for a multimedia tablet as it means that the MatePad 10.4 cannot stream content from services such as Netflix in HD.
Good camera, brilliant battery life
The missing Google services are almost the only disadvantage the MatePad 10.4 has. It even does a good job in areas you wouldn't expect – such as the camera, which takes good photos in daylight. Other advantages are the bright IPS display with 2K resolution and the strong 7250-mAh battery, which provides the MatePad 10.4 with an excellent battery life.