Nigeria's inflation hits 30-month high at 13.71%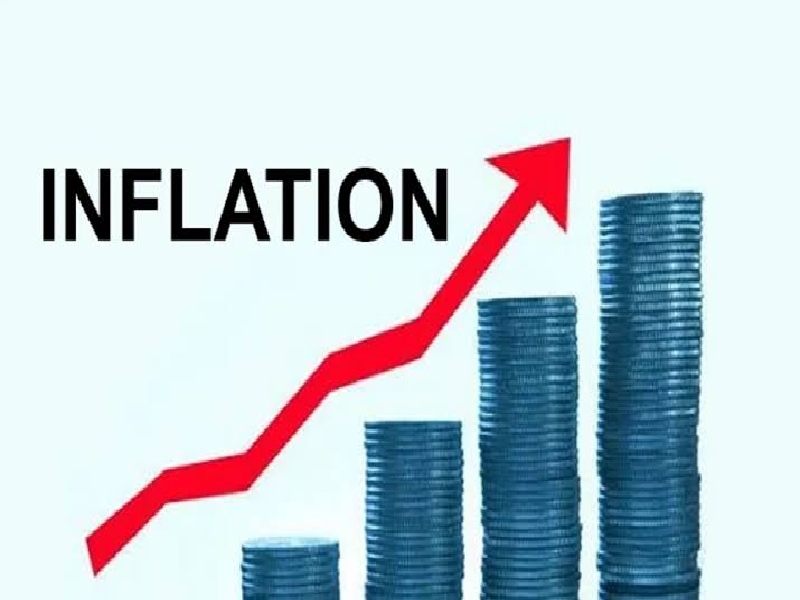 Soaring food prices to blame
Rate beats analyst's forecasts
______________________
Inflation rates for the month of September in Nigeria soared above analysts' expectations, attaining its peak since March 2018 at 13.71 per cent year-on-year (YoY) after climbing 49 basis points up from 13.22 per cent in August.
The rate recorded in the month is above analysts' expectations at many quarters. Specifically, the latest rate inflation rate was caused chiefly by the soaring prices of food.
According to latest report by the National Bureau of Statistics (NBS), food inflation stood at 16.66 per cent YoY, after rising by 66 basis points, owing to the lingering insecurity across the country, particularly northern Nigeria which has prevented farmers from accessing their farms.
The highest increases were recorded in bread and cereals, potatoes, yam and other tubers, meat, fish, fruits and oils and fats.
There is also the impact of the continued border closure by the Federal Government that continue to pressure prices of goods and services in the absence of domestic alternatives, following which those are successfully smuggled into the country come at exorbitant cost to the end user.
The percentage change in the average composite Consumer Price Index for the 12-month ending September 2020 over the average of the CPI for the previous 12 months period stood at 12.44 per cent, as against 12.23 per cent recorded in August 2020.
On a month-on-month basis, the urban index rose by 1.56 per cent, as against 1.42 per cent recorded in August 2020, while the rural index also rose by 1.4 per cent in September 2020, from the 1.27 per cent recorded in August 2020.
Urban inflation rate increased by 14.31 per cent YoY in September 2020 from 13.83 per cent recorded in August 2020, while the rural inflation rate climbed 13.14 per cent in September 2020, compared to 12.65 per cent in the previous month.
Rural inflation rate in September 2020 at 11.86 per cent, increased from 11.66 per cent in August 2020, just as core inflation inched marginally by 6bps to 10.58 per cent YoY, with the most significant pressure seen in the prices of passenger transport by air, medical services, hospital services, pharmaceutical products, passenger transport by road, motor cars, vehicle spare parts, maintenance and repair of personal transport equipment, repair of furniture and paramedical services.
On a state-by-state basis, according to the data from the National Bureau of Statistics (NBS), inflation was at its peak in Bauchi (north east), where it printed 17.85 per cent; followed by Zamfara (north west), 17.42 per cent; and Kogi (north central), 16.66.
According to the report, the slowest rise of 10.53 per cent in headline inflation YoY was seen in Kwara; ahead of Abuja, 10.59 per cent; and Lagos 11.19 per cent.
In September 2020, food inflation YoY was highest in Zamfara at 20.94 per cent, Kogi, 19.06 per cent; while Plateau and Yobe printed 18.90 per cent; just as Ondo recorded 13.59 per cent, the slowest rise during the month; followed by Lagos, 13.87 per cent; and while Nasarawa, 13.94 per cent.
On a month-on-month basis however, September 2020 food inflation was highest in Zamfara, 3.65 per cent; Anambra, 3.19 per cent; and Kaduna, 3.15 per cent.
Ondo recorded price deflation or negative inflation (general decrease in the general price level increased by 0.15 per cent in Abuja; followed by Nasarawa, 0.51 per cent.
Recall that President of the World Bank Group, David Malpass, had on Wednesday, in answer to a question during the World Bank Group's virtual Annual Meetings Press Conference, urged the Nigerian government to rethink last year's closure of the nation's land borders, to facilitate cross border trade and to allow commerce to take place.
Malpass spoke of the need to promote trade facilitation, noting that "between Benin and Nigeria, there are high tariff barriers on rice, which is distortive and expensive, so finding steps that can be done."