Expect higher inflation figure for September – Rewane-led analysts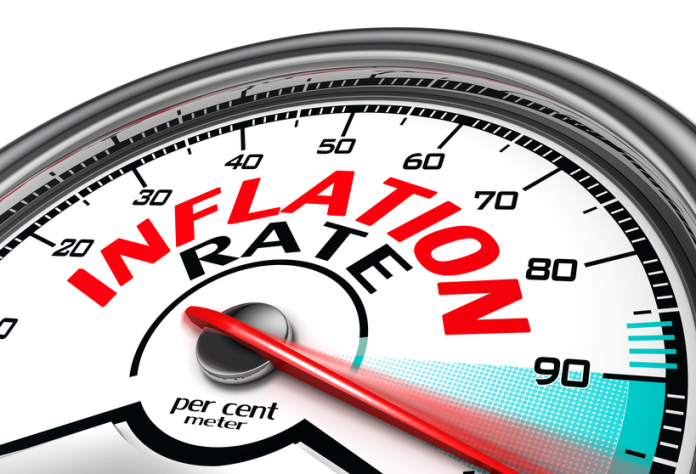 Financial experts at Financial Derivatives Company Limited (FDC) have forecast that inflation rate for September 2021 will be a reverse of recent moderation that brought respite to Nigerians.
According to the experts being led by Bismarck Rewane, a foremost economic expert and member of Presidential Economic Advisory Council, headline inflation in Nigeria is likely to reverse its downward trend and increase to 17.2 per cent for the month of September.
This will be the first increase after six consecutive months of marginal declines in headline inflation in 2021, the FDC team said based on their recent survey of the Lagos commodity markets and time series model.
"Our model suggests that both the food and non-food baskets will spike. Food inflation is projected to increase to 21.6 per cent while core inflation will rise to 14.2 per cent," they said in a note obtained by this Newspaper.
Meanwhile, the reasons for the inflection in inflation are not farfetched, they said. Since July when the forex market went into shock after the BDCs where shut out of the official market, the naira has plunged by 15.08 per cent in the autonomous market, dragging down the effective rate of exchange of most imported raw materials and machinery.
They noted that this, together with the fears of non-availability of dollars, has led to speculative hoarding of products.
"For example, from January to date, the price of flour and pasta have increased by 44.83 per cent and 40 per cent to N21,000/bag and N6,300 respectively and could increase further in the coming months," they explained.
They further pointed out that the FAO food price index was up 1.2 per cent to 130.0 points in September on higher wheat and oil prices due to tight supply conditions amid strong demand.
The index is a metrics used by the Food and Agriculture Organisation (FAO), an agency of the United Nations (UN) to reflect changes in prices of food items in every month across regions.
The experts further identified higher energy costs as another principal driver of inflation.
Specifically, the price of diesel, which is a major fuel used by logistics and distribution companies, jumped by 84.21 per cent to N350/litre from N190/litre in January.
According to the findings of FDC team of financial experts, the price of cooking gas has also skyrocketed due to supply shortages.
"A 12.5kg cooking gas now cost N7,500, up 25 per cent from N6,000 in August and could increase to N10,000 before the end of the year.
"This is forcing consumers to switch to alternative energy sources such as firewood and charcoal (cross elasticity of demand).
"The global price of natural gas touched a 7-year high of $6.5/MMBtu (7-year high) on October 5. The price of PMS is also likely to rise in the coming months as the FG mulls the removal of fuel subsidy," they said.
While waiting on the prediction based the premises given by FDC experts, the National Bureau of Statistics (NBS), Nigeria's custodian of economic statistics, is busy putting final touches to the September 2001 Consumer Purchasing Index (CPI).
Checks by Business Metrics showed that September CPI report, which measures inflation and interpretatively indicates cost of living in the country, will be released by the NBS on Friday, October 15, 2021.