Stock Investors Gain N532.16 Billion in Five Hours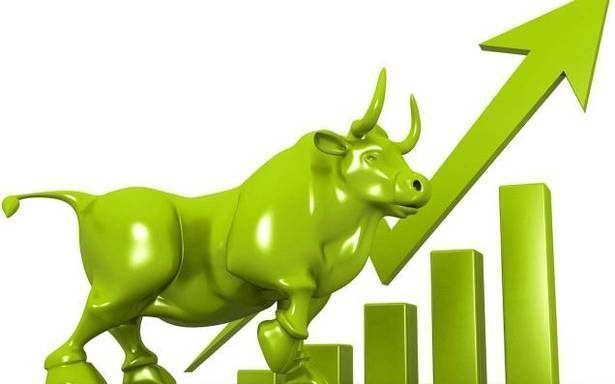 Nigerian Equities Market maintains positive posture as key market indicator inched up further by 986.13 basis points to close above 49,000bps on Thursday.
The Nigerian Exchange Limited (NGX) All-Share Index inched up by 2.03% to close at 49,661.27 basis points as against 0.25% gain recorded to close at 48,675.24 basis points at the end of the previous trading session.
In Naira terms, stock investors gained N532.16 billion within the five-hour active trading period, pushing up to close higher at N26.786 trillion. Consequently, the year-to-date (YTD) returns of the local stock market Stands at +16.26%
The total volume traded advanced by +35.15% to close at 226.47 million, valued at N2.76 billion and traded in 3,515 deals.
Trading record put MBENEFIT atop the chart of most traded stock by volume with 74.54 million units traded while MTN N was the most traded stock by value which is put at N505.04 million.
Sectoral performance was broadly positive as Eight NGX sector indices closed northward, seven closed southward while three closed flat.
The NGX Main Board Index inched up by 3.48% to top the gainers chart while the NGX MERIVAL Index dipped by 0.32% to top the losers' chart.
Gote index closed flat at 128.25 basis points while Toni index also advanced by 0.90% to close at 106.35 basis points.
At the close of trading, market recorded 18 gainers to 11 losers and 70 unchanged. CWG topped the list of gainers while MBENEFIT topped the list of losers. Thus, market breadth closed positive as the Market Breadth Index (MBI) is put at 0.06x.
Volume and Value Contribution
MBENEFIT led the volume chart with 32.92% contribution and closely followed y FBNH and ACCESSCORP. MTNN tops the value's chart with 18.27% contribution and closely followed by NESTLE and AIRTELAFRI
 NASD OTC Exchange – Unlisted Equities
Meawhile, the NASD market index also inched up by 1.61% to close at 762.28 basis points as against 0.95% loss recorded to close at 750.18 basis points
However, the total volume traded declined by -80.88% to close at 0.024 million units valued at N3.23 million and traded in six deals.
At the close of trading, the unlisted exchange recorded two gainer and zero while SDFCWAMCO led the volume chart with 58.70% contribution while SDNDEP led the value chart with 59.46% contribution .