Nigeria Stock Index Surpasses 50,000 Psychological Mark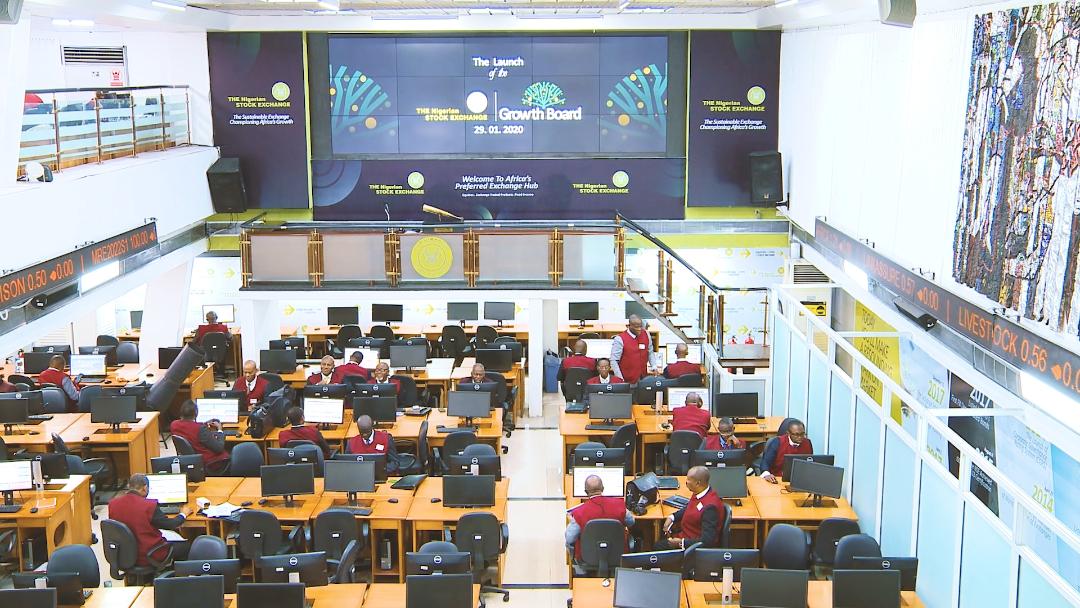 Despite starting the week on a negative note, Nigeria stock market index that tracks prices and aggregate valuation of the market eventually rose to beat 50,000 psychological mark by the close of the week.
The All-Share index appreciated by 0.73% to settle at 50,045.83 basis points while market capitalization gained N197 billion to close higher at N26.994 trillion from N26.797 trillion  the previous week.
The positive outing was reinforced by investors' interest in shares of GUINNESS (9.9%), STANBIC (8.2%), ACCESSCORP (6.1%), WAPCO (4.6%), BUAFOODS (4.5%) and BUACEMENT (2.7%). Investors have them to thank.
Consequently, the month-to-date (MTD) return printed 0.4%, while the year-to-date (YTD) return of the NGX index increased to 17.2%.
Similarly, sectoral performance was largely bullish as the Consumer Goods index gained by 2%, Industrial Goods index advanced by 1.4%, Banking index saw 1.2% uptick and Oil & Gas index followed suit by 0.6% gain, while the Insurance index was flat.
However, activity levels were mixed, as trading volume increased by 30.7% week-on-week, while trading value declined by 15.3%.
Specifically, a total turnover of 1.195 billion shares worth N12.924 billion in 19,305 deals was traded during the week by investors on the floor of the Exchange, in contrast to a total of 914.443 million shares valued at N15.263 billion that exchanged hands last week in 18,021 deals.
Trade Distribution
In the week under review, the Financial Services Industry led the activity chart in terms of volume with 1.017 billion shares valued at N5.685 billion traded in 10,107 deals; thus contributing 85.09% and 43.99% to the total equity turnover volume and value respectively.
The ICT Industry followed with 37.063 million shares worth N4.575 billion in 1,996 deals while the third place was the Consumer Goods Industry, with a turnover of 35.184 million shares worth N1.209 billion in 2,471 deals.
Also measured by volume, trading in the top three equities namely Sterling Bank Plc., Fidelity Bank Plc and Access Holdings Plc accounted for 540.056 million shares worth N1.499 billion in 2,179 deals, contributing 45.18% and 11.60% to the total equity turnover volume and value respectively.
Meanwhile, a total of 7,811 units of exchange traded products (ETP) valued at 837,295.25 were traded in 25 deals compared with a total of 6,968 units valued at N894,205.74 transacted the previous week in 17 deals.
At the bond segment of the Nigerian bourse, investors advanced 11 deals in which a total of 28,192 units of bonds valued at N27.904 million exchanged hands, in contrast with 15 deals involving 17,470 units valued at N18.192 million the previous week.
Nigeria Stock Index Surpasses 50,000 Psychological Mark
Outlook
Going into the new week, earnings releases expectations from some of the major banks is expected to buoy trading activities as investors begin to rebalance their portfolios in preparation for the final month of the third quarter.
Thus, analysts at Cowry Asset are upbeat for sustained bullish camp's domination of the market. "However, we continue to advise investors to trade on companies' stocks with sound fundamentals and a positive outlook," they noted is a comment available to Business Metrics.
In their opinion, investment experts at Cordros Capital expect alpha-seeking investors to continue to seek trading opportunities in stocks of companies that delivered impressive earnings during the Q2-22 earnings season amid the yield uptick in the Fixed Income market.
"However, we think the absence of a near-term catalyst will likely skew overall market sentiments to the negative side, particularly as the political space gets heated.
"Notwithstanding, we reiterate the need for positioning in only fundamentally sound stocks as the unimpressive macro environment remains a significant headwind for corporate earnings," the concluded.