Stock Analysts Optimistic Of Sustained Uptrend as Investors Gain N327 billion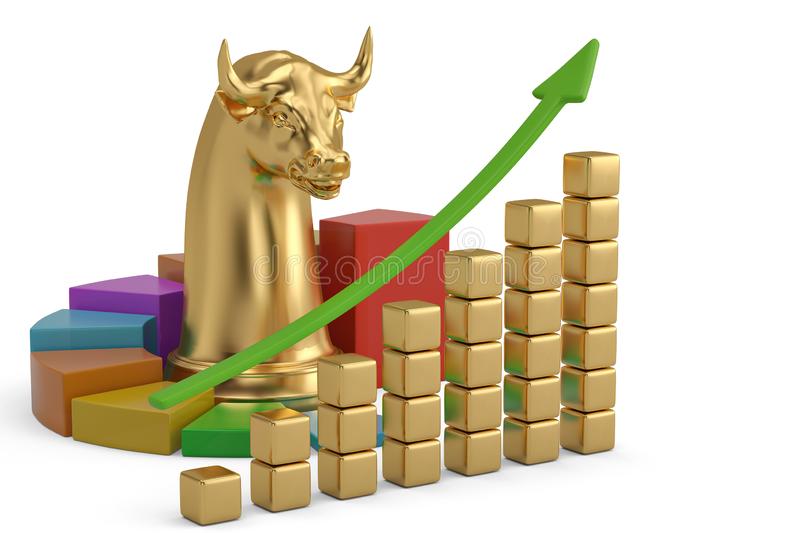 Analysts on the Nigeria stock market have predicted the bullish momentum seen in the market last week to be sustained this week as investors begin to rebalance their portfolios as the year begins to wind down.
Last week, the market tilted in favour of the bulls with a collective N327 billion profit for investors despite the week began on a sour note which was eventually overturned by bargain-hunting.
Going into the new week, the investment experts noted that the market has created opportunity for discerning investors and traders to buy the dip, especially in the companies with a consistent track record of dividend payment with strong fundamentals and growth prospect that will support further price and payout.
Consequently, the positive sentiment and buying pressure was followed by the low price to earnings ratio after market players had done their analysis of the nine-month earnings reporting which supported market fundamentals.
In a note available to Business Metrics, analysts at Cordros Securities Limited said: "In the week ahead, we expect market performance to be dominated by the bulls, as positioning by early birds in dividend-paying stocks ahead of 2022 full year dividend declarations should outweigh profit-taking activities."
They however reiterate the need for positioning in only fundamentally sound stocks as the weak macro environment remains a significant headwind for corporate earnings.
Going into the new week, analysts at Cowry Assets Management limited expected a bullish momentum as investors begin to rebalance their portfolios as the year begins to wound down with optimism for full-year higher dividends payment.
"However, we continue to advise investors to trade on companies' stocks with sound fundamentals and a positive outlook amid the macro-dynamics which remains a headwind," Cowry stated.
Market Closed at N26.229 Trillion Last Week
Though the local bourse started the week on a sour note, positive sentiments returned to the market as investors renewed buying interests in bellwether stocks. Pertinently, the All-Share Index ended the week 1.26 per cent higher to close at 48,156.56 points.
Similarly, market capitalisation gained N327 billion week-on-week (W-o-W) to close at N26.229 trillion. Gains in MTN Nigeria Communications (MTNN), Airtel Africa and Guaranty Trust Holding Company (GTCO) underpinned the market's performance.
Analysing by sectors, the NGX Banking index recorded a weekly gain of 1.2 per cent. NGX Insurance rose by 1.1 per cent W-o-W, while NGX Oil and Gas up by 0.4 per cent for the week. On the other hand, NGX Industrial Goods declined by 1.2 per cent, while NGX Consumer Goods depreciated by 0.6 per cent W-o-W.
The market breadth for the week was positive as 37 equities appreciated in price, 25 equities depreciated in price, while 95 equities remained unchanged.
Thoms Wyatt Nigeria led the gainers table by 22.22 per cent to close at 44 kobo, per share. PZ Cussons Nigeria followed with a gain of 14.74 per cent to close at N10.90, while NPF Microfinance Bank went up by 14.00 per cent to close to N1.71, per share.
On the other side, Beta Glass led the decliners table by 9.90 per cent to close at N39.60, per share. SCOA Nigeria followed with a loss of 9.40 per cent to close at N1.06, while Red Star Ex- press declined by 9.25 per cent to close at N2.06, per share.
Overall, a total turnover of turnover of 839.978 million shares worth N12.418 billion in 16,183 deals was traded last week by investors on the floor of the Exchange, in contrast to a total of 711.618 million shares valued at N15.338 billion that exchanged hands previous week in 16,662 deals.
The Financial Services Industry (measured by volume) led the activity chart with 616.627 million shares valued at N4.305 billion traded in 7,609 deals; contributing 73.41 per cent and 34.67 per cent to the total equity turnover volume and value respectively.
The Conglomerates Industry followed with 78.470 million shares worth N260.581 million in 575 deals, while the ICT Industry traded a turnover of 46.619 million shares worth N5.717 billion in 1,222 deals.