2023: The Polls and the People's Right to Choose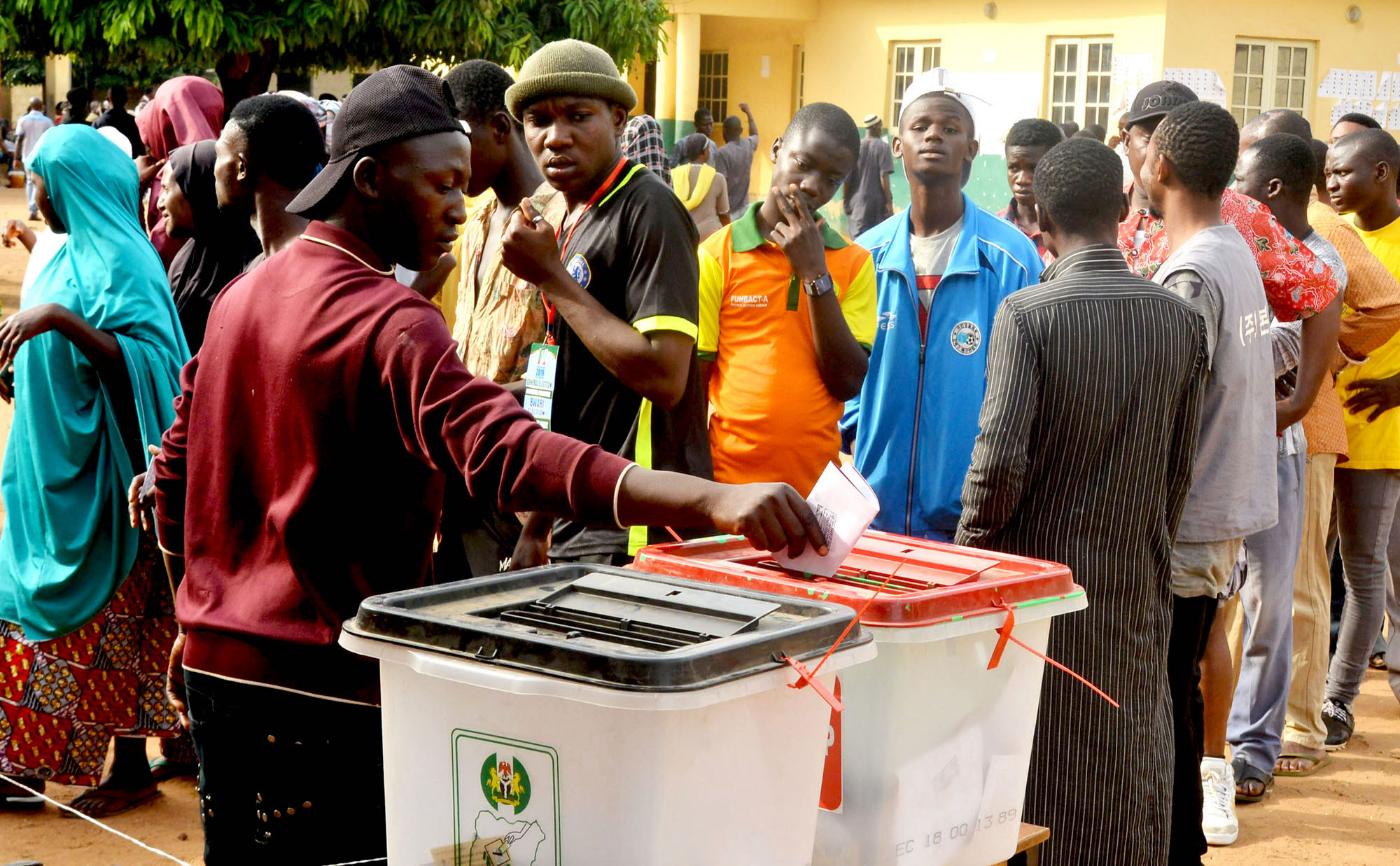 By Gharny Yeku
---
This year's general election is a dicey situation but politics can be an interesting concept. I am not a fan of democracy but the 2023 general election has made me realize I am even more democratic than the many acclaimed  aficionados of democracy that I know.
I realized early in my life that democracy does not usually give society the 'best'; rather it 'imposes' the most popular among the contenders.
The problem with a lot of people is that once they hold a belief to heart, they lose their objectivity and completely deny facts and obvious truths even when such are crystal clear.
The whole 'lovers of Nigeria' rhetoric is a boring cliche. Loving Nigeria is not determined by whom you vote for. However, taking part in the electoral process goes a long way in proving your love and connectedness. Remember everyone has a right to vote and be voted for. The right to vote means the power to decide to vote and decide not to vote. If they choose not to vote, that is fine and valid, unless the constitution states otherwise.
People who voted for Hillary Clinton in 2015 think they love America more than those who voted Donald Trump, and eventually put him in the Oval Office. You are not more Nigerian than the next person.  Election season is a cycle. The 'best' candidate in this cycle may not be the best next cycle. Understanding what is best differs from person to person.
I find it interesting that everyone is hustling for endorsement from the same people that they have accused year in and year out for ruining the country. Can we see the irony?
What is the attraction to the capital of Sweden? I don't like that syndrome. You cannot use one vote to claim love for Nigeria when you are the problem of the everyday Nigerian. You make the workplace toxic, you are the troublesome neighbour, you enslave kids and torture them, you hike prices unnecessarily and pay the military to abuse civilians.
Your belief in a candidate should be personally convincing and unilateral and not spiked by support from those who wield powers in the past and are part of the problem.
People are using this election to make money, grow social media accounts and get a clean slate and validation. I believe in promoting a candidate and focusing on their strength over the other candidates. Their precedence, personality, health status, mental health and capacity.
Destroying other less-privileged civilians over their own preference does not sound like love for the country or true manifestation of tenets of democracy at the very least.
Your role is to promote your candidate across the length and breadth of the federation. Make your voices heard, reinforce the confidence of party loyalists and convince undecided voters on why your candidate is the best. Then go to the poll and make your vote count.
However, if you think that bullying or blackmailing people, vote buying, election rigging, illiteracy in the populace, and differences in political beliefs and choices would impair the outcome of the election, then, you can understand why I may not be a big fan of 'democracy in practice', despite the laudability of the concept.
If you cannot accept that others have also the right to hold a different view of the world and politics, and then respect their choices if you fail to convince them, then you are nothing more than a political hypocrite, using tyranny to preach democracy – freedom of choice.
You can decide whom you want to lead you but you cannot decide for others whom they should want to lead them. You have to convince them to influence their choices. You won't be okay if others make that choice for you and against your will. You see! I don't know what will happen at the poll next month but whatever the result is, I will not be surprised.
Whatever happens, I enjoin you to be a better person to your colleagues, neighbours, fellow Nigerians by doing right by them and observing the rule of law. Importantly, stop enslaving the Nigerian child for personal political gain.
Then you can lay claim to being a lover of Nigeria.
---
Business Metrics Nigeria commits to publishing a diversity of insights, views, opinions and comments. It, therefore, welcomes your reaction to this and any of our articles via email: editor@businessmetricsng.com