Itel targets Nigerian market with S16 Smartphones series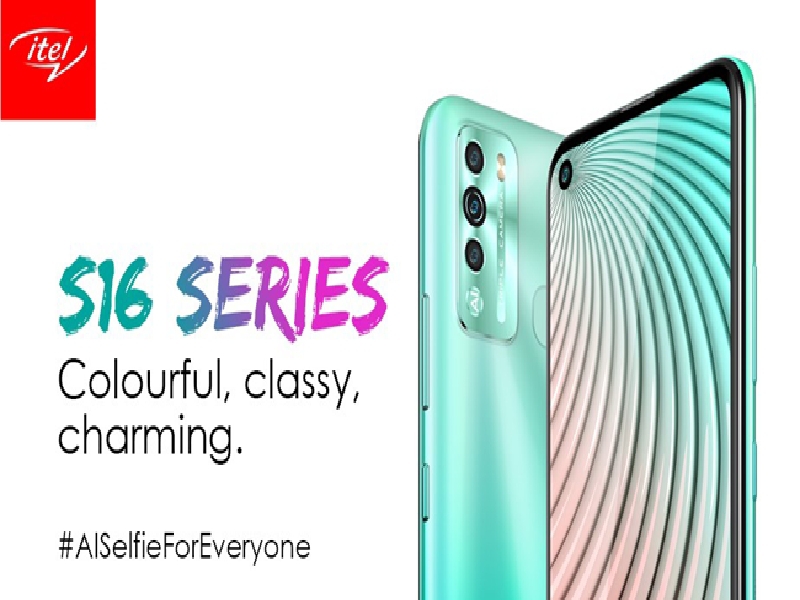 Itel Mobile Nigeria, makers of the itel phones, has launched the itel S16 smartphone series in Nigeria.
The launch, which was hosted by Nigerian actress, Mrs Annie Idibia, also saw the company unveiling other electronic products including the itel television, itel power bank, itel AWS Earbuds and the itel extension cord.
Speaking at the launch, Oke Umhurhohwo, Itel's marketing manager, reiterated the company's commitment to providing classy yet budget-friendly devices to its customers in Africa.
"For the past 12 years, the itel brand has positioned itself as a brand of the people. Our goal has always been to provide smart, reliable and budget-friendly mobile technology solutions," he noted.
Announcing a change in the brand philosophy, Umhurhohwo said, "our brand philosophy; join, enjoy is the bloodline and the reason why we have come so far with you."
He further noted that itel has listened to the yearning of its customer base and it is introducing a revamped brand with the tag line "Enjoy Better Life."
Tope Falana, the brand's retail manager, introducing the S16 series, noted that the S16 line of itel smartphones come in three variations, namely the Itel S16, the itel S16 Pro (3G) and the Itel S16 Pro (4G).
He noted that the S16 smartphone series come with 8.3mm body design, 2.5D glass covering and a 6.6 dot notch full-screen display.
In the camera department, the itel retail manager explained that the S16 series has been designed to make it more convenient to take better photos.
Also, with the release of the S16 series comes additional features like AI selfie 2.0, AI face beauty 3.0 and AI portrait HDR mode to make sure that pictures taken with the S16 phones stand out.
For storage, the S16 Pro is powered by a 1GB RAM and 16GB internal memory, while the 3G and 4G variations of the S16 Pro both come with a 2GB RAM and a 32GB internal storage AI.
In the power department, a 4000 mAh battery was recruited by itel to keep the lights on. Additionally, the phones come pre-installed with an AI Power Master to help monitor and enhance the battery life of the devices.
itel also announced the launch of other electronics products, stating that internal research has shown that customers are yearning for other products from the Transsion-owned brand.
They announced the launch of their itel TV brands, saying that three products from the line will be available by December, this year, while also stating that the itel Android television will be available in 2021.
Other electronic products launched at the event include itel branded power bank, wireless stereo earphones, memory cards and an extension cord.