Dangcem, CAP lead N133bn gain as equities market value surpasses N16trn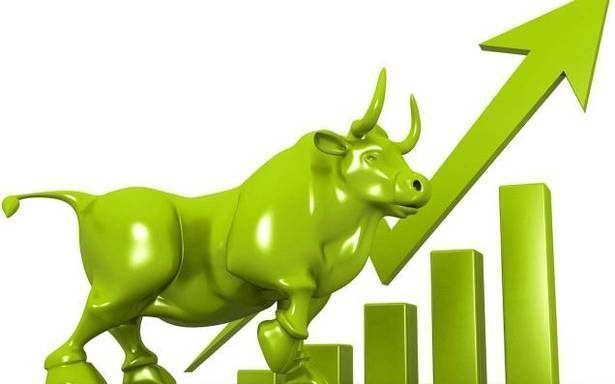 The Nigerian local bourse rebounded on Tuesday, following significant interest in DANGCEM that led to 5.6 per cent, alongside CAP Plc and 23 other gaining stocks
Thus, the All Share Index (ASI) recorded its first gain in November, as it advanced 254.08 points or 0.83 per cent to close the session at 30,733.47 basis points.
Accordingly, Month-to-Date return (+0.7 per cent) turned positive, as Year-to-Date gain of the market increased to 14.5 per cent.
In essence, the index rise on Tuesday amounted to N133 billion profit for investors and this shoot up the valuation of the equities market to a new height of N16.064 trillion from N15.931 trillion it ended the previous session.
The gain was recorded despite more or less flat participation level as the total volume of trades decreased by 10.8 per cent to 336.09 million units while value traded advanced marginally by 2.1 per cent at N3.89 billion and exchanged hands in 5,575 deals.
On sectors, the Industrial Goods (+2.9 per cent), Oil & Gas (+0.6 per cent), Insurance (+0.3 per cent) indices gained, while the Banking (-0.5 per cent) and Consumer Goods (-0.1 per cent) indices posted declines.
Market sentiment, as measured by market breadth, was positive as 24 tickers gained, relative to losers and 11 other counterparts that closed on unchanged prices.
In terms of appearance on the trading charts released by the Nigerian Stock Exchange (NSE) at the end of the session, Dangote Cement led gainers with N9 to close at N169 per share. CAP Plc followed with N1.95 to close at N22.3 per share.
Other gainers are Vitafoam, Dangote Sugar and OANDO, adding N0.45, N0.25 and N0.18 to close at N6.75, N15.40 and N2.75 per share respectively.
Contrarily, GUARANTY and STanbic topped decliners' chart as each of them shed N0.50 close at N32 and N46 per share respectively. Similarly, Guinness, Custodian and Flourmill shed N0.45 each to close at N16.55, N5.60 and N28.40 per share respectively.
Highest Trade Value
ZenithBank traded 41.103 million shares valued at N895.649 million
GUARANTY traded 18.903 million shares valued at N604.893 million
Dangote Sugar traded 825 million share units valued at N336.542 million
Highest Trade Volume
ZenithBank moved  103 million shares worth at N895.649 million
FBNH moved 40.622 million worth N258.042 million
UBA moved 32.132 million shares worth 242.861 million.