Analysts Project FDI in Telecoms to Hit $150bn by 2024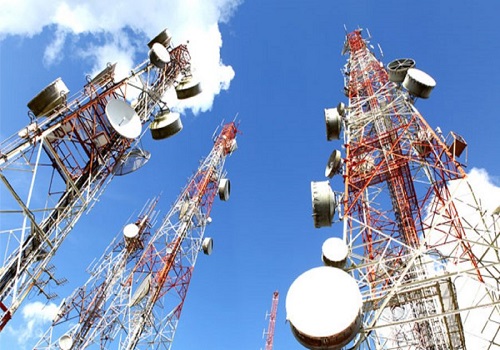 With the rolling out of 5G network in Nigeria, industry analysts have projected that foreign direct investment (FDI) in the telecommunications industry will increase to $150 billion in the next two years.
According to them, the 5G network and other emerging technologies will attract more foreign investment into the country, noting that investors across the world are willing to invest in the new technologies in the developing country.
They said Nigeria would attract more FDI than other African countries due to its large economy and population.
Strategically located and positioned between West and Central Africa, Nigeria is undoubtedly Africa's business hub with easy access to other regions of the world. Nigeria offers many investment and business opportunities and advantages in the information and communications technology (ICT) sector with about 65 per cent of its youths within the IT savvy. Nigeria's tech startups have attracted over $2 billion in funding as at 2022.
Between 2015 and 2022, 383 tech startups raised a combined $2,068,709,445. That is according to the Nigerian Startup Ecosystem Report 2022, released by startup-focused content and research company, Disrupt Africa.
The company utilises its datasets, expertise and networks to document what startups are doing what in the country, who is making investments, and who is providing ecosystem support.
Official figures show that Nigeria's foreign direct investment in the ICT sector has risen from an aggregate of $50 million in 2001 to $32 billion in 2015 and $38 billion in 2016.
So far, the Nigerian ICT sector has attracted total investments of over $70 billion over the years thereby providing more than half of the country's Foreign Direct Investments.
The Chief Executive Officer, Cowry Assets, Johnson Chukwu, said there were prospects of achieving even more than $150 billion FDI if the government create enabling environment with good policies that favour foreign investors.
He noted that the new emerging technologies would be more profitable and that more investors would be willing to put their money in the business especially in the developing countries.
A tech expert, Ademola Iluyomi, said there would be competition among the companies licensed for 5G network in Nigeria in drawing more investments, saying infrastructure companies (Infracos) would also be forced to invest in the country.
Taofeek Shittu, a Fellow ICAN and Chartered Institute of Taxation of Nigeria, said Nigeria's national policy on foreign investment permitted foreign investment in all sectors of the economy except specified industries or enterprises designated as being on the "negative list" in the Nigeria Investment Promotion Commission ("NIPC") Act in which both local and foreign investments are prohibited.
Meanwhile, the Minister of Communications and Digital Economy, Prof. Isa Pantami, said Nigeria had wooed foreign investors, especially technology giants, such as Huawei, Microsoft, Ericson, VZ and others to the country.
The Minister said the country had met with investors and potential investors on how they can come to Nigeria and invest.
He said: "There are signings already. Also, there are promises that they are coming to invest their manufacturing plants in the country. We were able to sell the advantages we have in the country to them, which include being the biggest economy in Africa, most populous in the region, and an economy that is doing well now, especially looking at the way the country exited recession, leaving behind many developed countries.
"So, these are some of the encouraging statistics that we have sold to investors. These are indices investors want to hear".