Ronaldo Pulls Over 7.7m Instagram Followers to Al Nassr in 4 Days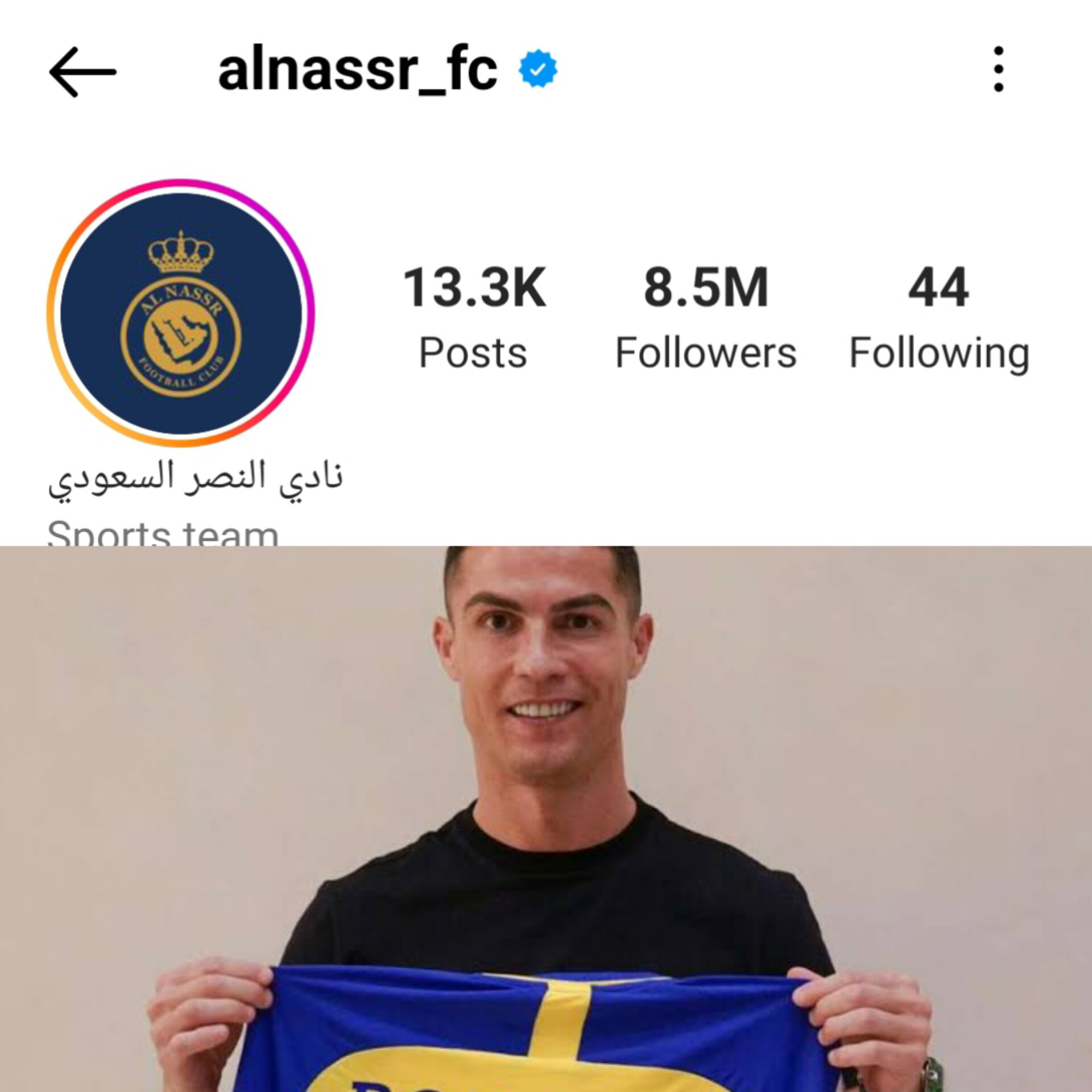 By Yeku Gharny
---
Just four days after the official announcement of his migration to Saudi Arabian club Al Nassr, Christiano Ronaldo has pulled over 7.7 million followers to the Instagram page of the football club.
Business Metrics understands that the Portugal star has the highest Instagram followers in the world at 528 million followers as of midnight, Wednesday, January 4, 2023, and still counting.
Since the deal that is worth over £200 million a year which is expected to run for two and a half year, Al-Nassr has seen its followers on Instagram growing speedily from a paltry 850,000 before Ronaldo's official unveiling to 8.5 million followers since the successful completion of the deal was announced.
The 37-year-old Portugal captain was a free agent after leaving Manchester United following a controversial interview in which he heavily criticised the club.
Al Nassr, nine-time Saudi Pro League champions, described the signing of former Real Madrid star as "history in the making."
Meanwhile, Ronaldo on Tuesday declared that he had "won everything" in Europe, where he just left.
The Portuguese player has won the prestigious Ballon d'Or award five times and the Champions League five times, and he counts multiple Premier League, La Liga and Serie A titles among his trophies.
At his first public appearance for his new club, Ronaldo said: "I'm feeling very good. I'm so proud to make this big decision in my life.
"In Europe, my work is done; I won everything, I played at the most important clubs in Europe and for me now, it's a new challenge.
"This is a great opportunity. Nobody knows this but I had many opportunities in Europe, many clubs in Brazil, in Australia, in the US and even in Portugal.
"Many clubs tried to sign me but I gave my word to this club to develop not only the football but other parts of this amazing country."