Profit-Taking Depletes Nigeria Stock Market by N189 Billion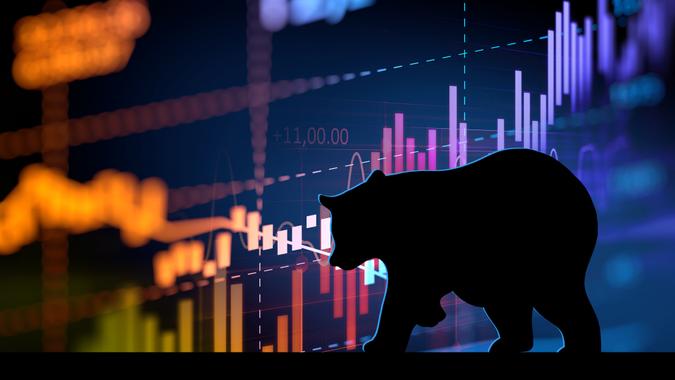 The aggregate value of stock investments in Nigeria lost N189 billion last week due to negative movements in the share prices of some 36 companies during the week triggered by profit-booking across counters.
The development was a reflection of the traditional zig-zag pattern of the capital market where a moment of gain is followed by desires to make capital gains by investors which often results in sell pressure that ultimately humbles share prices.
While Business Metrics reported the exciting rise in the All-Share Index of the Nigerian Exchange Limited (NGX) above 50,000 psychological basis points the previous week, the rally was however a fleeting one due to profit-taking pressure that immediately followed last week.
Consequently, the ASI shed 350.71 points equivalent 0.7% to close at 49,695.12 absolute points. Similarly, market capitalisation lost N189 billion to close at N26.805 trillion.
The bears' resurgence was specifically motivated by losses in ZENITHBANK (-5.3%), STANBIC (-4.6%), AIRTELAFRI (-2.0%), and FBNH (-1.4%).
Accordingly, the month-to-date (MTD) and year-to-date (YTD) returns settled at -0.3% and +16.3%, respectively.
Meanwhile, sectoral performance was mixed as the Insurance index gained 1% and Consumer Goods index followed suit with 0.7% gain. On the flip side, banking and Oil&Gas indices shed -0.6% and -0.1% respectively while the Industrial Goods index closed flat.
Activity levels were also weak, as trading volume and value declined by 20.5% and 27.8%  respectively, in contrast to last week figure.
Going into a new week, some investment houses in the country, such as Cordros Capital, expect alpha-seeking investors to rotate their portfolios towards cyclical stocks that delivered decent earnings during the Q2-22 earnings season amid the yield uptick in the fixed income (FI) market.
"However, we think the absence of a near-term catalyst will likely skew overall market sentiments to the negative side, particularly as the political space gets heated. Notwithstanding, we reiterate the need for positioning in only fundamentally sound stocks as the unimpressive macro environment remains a significant headwind for corporate earnings," they stated in a note available to Business Metrics.
Who Trades What
During the week under review, investors traded a total turnover of 949.819 million shares worth N9.329 billion in 18,525 deals on the floor of the Exchange, in contrast to a total of 1.195 billion shares valued at N12.924 billion that exchanged hands in 19,305 deals the previous week.
In terms of volume, the Financial Services Industry led the activity chart with 735.300 million shares valued at N4.133 billion traded in 10,186 deals; thus contributing 77.41% and 44.30% to the total equity turnover volume and value respectively.
The Conglomerates Industry followed with 69.775 million shares worth N191.041 million in 570 deals. The third place was the ICT Industry, with a turnover of 44.439 million shares worth N2.875 billion in 1,744 deals.
Meanwhile, Sterling Bank Plc, United Bank for Africa Plc and Transnational Corporation Plc are the largest movers of traded volume during the week, accounted for 472.701 million shares worth N1.164 billion in 2,333 deals, and contributing 49.77% and 12.48% to the total equity turnover volume and value respectively.
A total of 3,952 units of ETP valued at N1.692 million were traded this week in 32 deals compared with a total of 7,811 units valued at N837,295.25 transacted last week in 25 deals.
In the bond market, investors traded 219,620 units of bonds valued at N243.115 million in 30 deals compared with a total of 28,192 units valued at N27.904 million transacted the previous week 11 deals.