Pantami highlights key gains of NDEPS implementation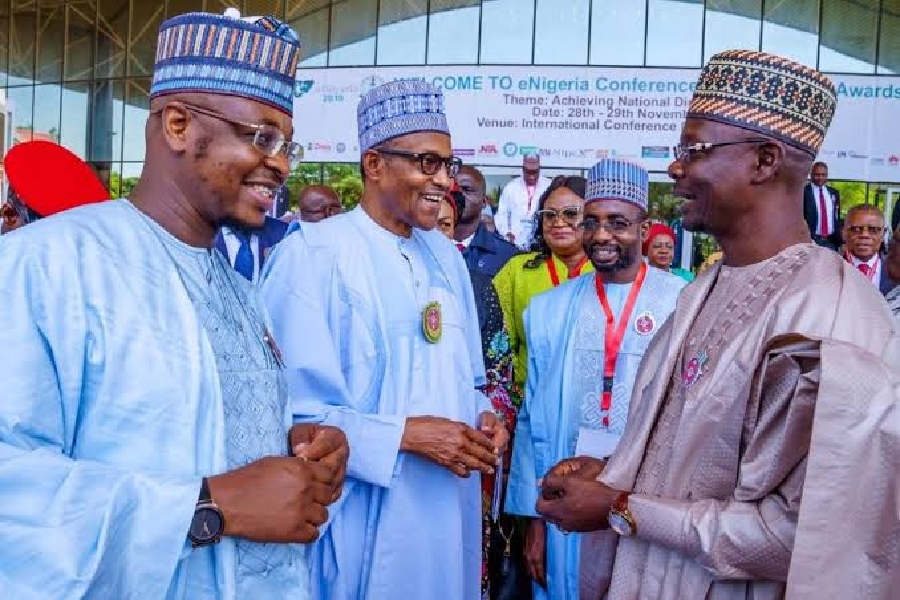 Isa Pantami, the minister of communications and digital economy has listed top achievements under the digital economy agenda of Nigeria, a drive put on the high gear since October last year.
He said this recently at the launch of the Digital Nigeria Portal and Mobile App, yet as part of the implementation the country's National Digital Economy Policy and Strategy (NDEPS) for a Digital Nigeria.
He added that in less than one year, Nigeria has recorded a number of unprecedented achievements since implementation of the NDEPS commenced.
Part of the achievements, according to him, include resolution of the lingering issues of excessive Right of Way (RoW) charges and vandalism of telecommunication infrastructure.
Pantami also identified rapid broadband penetration, with an increase by about 10 per cent in 11 months (with a value of 42.02 per cent at the end of July 2020), instead of the average annual increase of about 1.7 per cent as another big gain of NDEPS implementation.
He further highlighted development and swift implementation of the Nigerian National Broadband Plan (NNBP); and significant increase in the contribution of ICT to the GDP based on the Q2, 2020 GDP report by the National Bureau of Statistics (NBS), which puts the sector's contribution to the GDP at 17.83 per cent.
Among others, Pantami added that promotion of digital services in government, including Virtual Federal Executive Council meetings is another digital economy agenda.
He further explained that the effect of the digital economy is far greater than the ICT contribution shows.
"The Digital Economy encompasses ICT and all Digital Services, which includes all online activities in financial institutions, ecommerce, online tax payment, any form of online payment, online banking, etc.
"When we consider these, the contribution of the Digital Economy could be up to 45 per cent or even more," he said.
According to him, Nigeria's journey towards developing its digital economy commenced when President Muhammadu Buhari approved a request of redesignation of the Federal Ministry of Communications as the Federal Ministry of Communications and Digital Economy, along with an upgrade of the mandate, on the 17th of October 2019.
"This was then adopted by the Federal Executive Council on the 23rd of October 2019 and the implementation of the revised mandate of the Ministry commenced on the 24th of October 2019.
"The development of our National Digital Economy is anchored on eight pillars as stated in NDEPS, which are Developmental Regulation; Digital Literacy & Skills; Solid Infrastructure; Service Infrastructure; Digital Services Development & Promotion; Soft Infrastructure; Digital Society & Emerging Technologies; and Indigenous Content Development & Adoption," the minister said.