Mixed Sentiments Ahead As Stock Investors Lose N163BN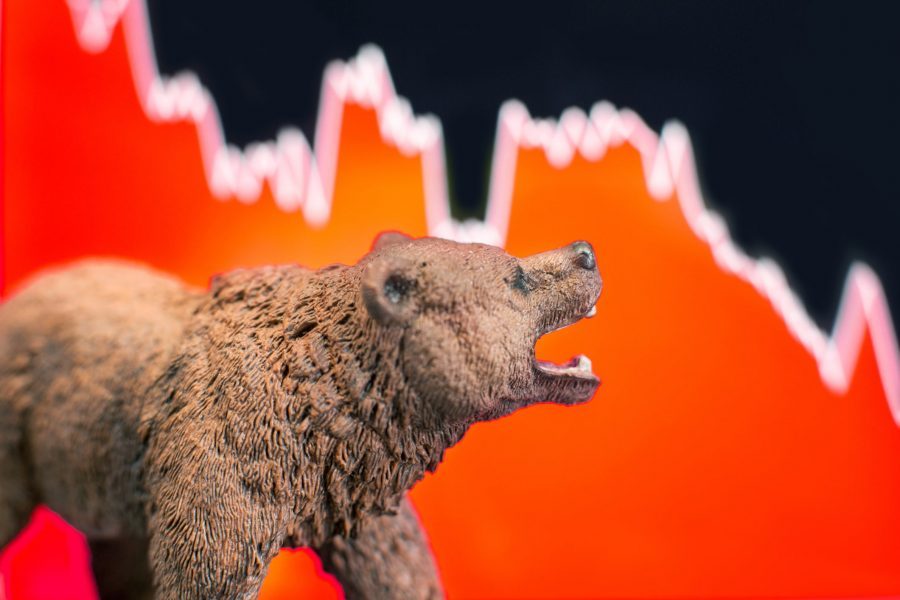 The domestic bourse returned to negative territory last week to offset respite experienced by investors in the previous week with investors' funds depleting in the latest weekly assessment of equities investment in Nigeria.
The development was largely driven by an 1.8% loss recorded on the second trading day which proved sufficient in wiping off the cumulative 1.2% gain as of Friday.
Consequently, market capitalisation of equities in the market depleted by N163 billion to close the week at N23.949 trillion compared to N24.112 trillion in the preceding week.
Similarly, the All-Share Index (ASI) that tracks performances of the market shed 0.68% to close at 43,968.75 basis points, as against 44,269.18 the previous week. This leaved the month-to-date (MTD) and year-to-date (YTD) returns at +0.3% and +2.9%, respectively.
Analysis of the market showed that the weekly loss was driven by sell-offs in GUINNESS (-10.0%), FLOURMILL (-9.9%), NB (-6.3%), MTNN (-2.0%) and DANGCEM (-0.8%).
Elsewhere, performances across sectors were broadly negative, as four major indices, including the Insurance (-2.2%), Consumer Goods (-1.9%), Oil and Gas (-0.7%), and Industrial Goods (-0.3%), printed losses, save for the Banking index that saw +0.2% uptick.
Likewise, activity levels were weaker than the prior week, as trading volume and value declined by 21.9% w/w and 24.5% w/w, respectively.
Precisely, investors on the trading floor transacted a total turnover of 1.101 billion shares worth N11.714 billion in 15,697 deals, in contrast to a total of 1.410 billion shares valued at N15.510 billion that exchanged hands the previous week in 19,025 deals.
Trade distribution indicated that during the week, the Financial Services Industry led the volume  chart with 859.019 million shares valued at N6.691 billion traded in 8,157 deals; thus contributing 78% and 57.12% to the total equity turnover volume and value respectively.
The Conglomerates Industry followed with 96.989 million shares worth N109.622 million in 425 deals, while the third place was the Oil & Gas Industry, with a turnover of 40.897 million shares worth N367.117 million in 1,065 deals.
Meanwhile, traded volume in the top three equities, namely Access Holdings Plc, Sterling Bank Plc and Transnational Corporation Plc, accounted for 577.512 million shares worth N2.761 billion in 1,132 deals, contributing 52.44% and 23.57% to the total equity turnover volume and value respectively.
ETP activities inched up during the week with total of 4,379 units valued at N622,934.20 were traded this week in 33 deals compared with a total of 4,577 units valued at N531,565.05 transacted earlier in 28 deals.
Investors in the bond market traded a total of 23,819 units valued at N24.622 million during the week in 16 deals compared with a total of 121,712 units valued at N119.220 million transacted the previous week in 16 deals.
Meanwhile, market observers envisage bearish sentiments to remain predominant this week in the absence of any positive triggers to turn the tide for Nigerian equities.
"Nonetheless, we reiterate the need for positioning in only fundamentally sound stocks as the weak macro environment remains a significant headwind for corporate earnings," according to analysts at Cordros Capital.
Investdata analysts said: "We expect mixed sentiments to continue on portfolio repositioning and bargain hunting in the midst of expected macroeconomic data and election uncertainty, as investors are taking advantage of the low prices to reposition ahead Q3 GDP report and year end seasonality."
The analysts led by Ambrose Omordion also expected that the prevailing dividend yields as prices are currently low, will support about the potential for a 3-5% Santa Claus rally, knowing that market pullback was driven by CBN rate hikes and others factors like 2023 general election, insecurity and exchange market problem.
"At the end of the day, the next outcome of MPC meeting could trigger the news-based market movements. As technical traders, we must not make decisions based on the news only. We do, however, have profit targets and stops in place to protect our investments from wild market swings that are caused by news," they added.