Equities Investors Lose N5.38bn as NGX Index Declines By 0.02%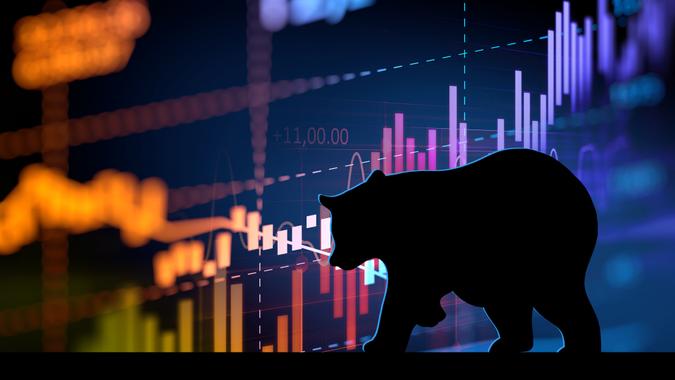 Nigerian Equities Market closed negative on Tuesday as the key market indicator declined by 9.87 basis points amid positive market breadth.
The NGX All-Share Index declined by -0.02% to close at 43,808.25 basis points as against -0.34% loss recorded previously to close at 43,818.12 basis points at the end of the last trading session. In Naira terms, the NGX Market CAP records N5.38 billion loss to close at N23.861 trillion.
Consequently, year-to-date (YTD) return on equities investments in the country stood at 2.56%, as it marginally slips downward on the green radar.
The total volume traded declined by 44.70% to close at 103.47 million, valued at N1.19 billion and traded in 3,045 deals. FBNH was the most traded stock by volume with 11.39 million units traded while BUAFOODS was also the most traded stock by value which is put at N221.59 million.
Sectoral performance was broadly positive as 10 NGX sector indices closed northward, five closed southwards while three closed flat.
At the close of trading, market recorded 14 gainers to 13 losers and 73 unchanged. CWG topped the list of gainers while WAPCO topped the list of losers.
Thus, market breadth closed positive as the Market Breadth Index (MBI) is put at 0.01x.
Volume and Value Contribution
FBNH led the volume's chart with 11.00% contribution and closely followed by TRANSCORP and FIDELITYBK
BUAFOODS tops the value's chart with 18.67% contribution and closely followed by AIRTELAFRI and FBNH
| | | | |
| --- | --- | --- | --- |
| Gainers | Close | Change | % |
| LEARNAFRCA | N 1.65 | 0.15 | 10.00 % |
| CWG | N 0.88 | 0.08 | 10.00 % |
| CAVERTON | N 0.87 | 0.07 | 8.75 % |
| PRESTIGE | N 0.39 | 0.03 | 8.33 % |
| JAPAULGOLD | N 0.29 | 0.02 | 7.41 % |
| | | | |
| --- | --- | --- | --- |
| Top Losers | Close | Change | % |
| WAPCON | N20.10 | -2.15 | -9.66 % |
| ROYALEX | N 0.77 | -0.08 | -9.41 % |
| CORNERST | N 0.40 | -0.04 | -9.09 % |
| UPDCREIT | N 2.55 | -0.25 | -8.93 % |
| FTNCOCOA | N 0.31 | -0.03 | -8.82 % |