Bargain Buying in MTN, Banking Stocks Lifts Equities by N284 Billion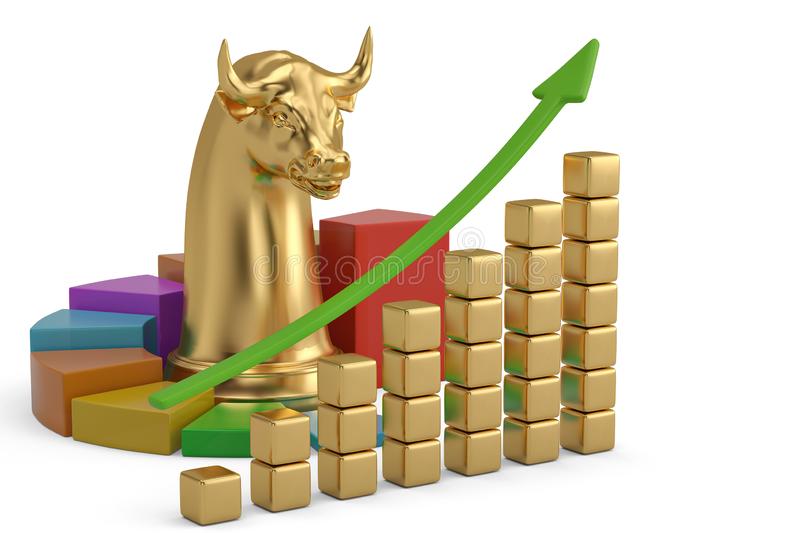 Bargain hunting in some banking stocks and those of MTN and Nigerian Breweries propelled the Nigerian stock market to profitability last week despite profit-taking pressure by investors.
Investors in the market gained N284 Billion and this was largely driven by 10% gain in GTCO, 10.3% in Nigerian Breweries, 9.1% in STANBIC, 7% in Zenith Bank and 2.6% in the share price of MTN Nigeria.
The bulls won the weekly crown amid sell-offs in the shares of GUINNESS that caused its price to tumble by a massive 19%, followed 5.6% decline in WAPCO and 2.8% southward move in Dangote Sugar.
Consequently, the aggregate value of equities in the country saw 1.2% upticks to close at N24.234 trillion while All-share index (ASI), the ultimate tracker of share prices in the market added 523.98 points to close the week at 44,492.73 basis points.
Performance across sectors was mixed, following gains in the Banking (+4.2%), Insurance (+0.9%), and Consumer Goods (+0.9%) indices, while the Oil & Gas (-1.3%) and Industrial Goods (-0.4%) indices declined.
Based on the preceding, the month-to-date (MTD) and year-to-date (YTD) returns increased to +1.5% and +4.2%, respectively.
However, activity levels were weak, as trading volume and value declined by 37.6% and 26.2% respectively.
Specifically, a total turnover of 694.376 million shares worth N8.667 billion in 15,418 deals was traded during th week by investors on the floor of the Exchange, in contrast to a total of 1.101 billion shares valued at N11.714 billion that exchanged hands the previous week in 15,697 deals.
Measured by volume, the Financial Services led the activity chart with 487.150 million shares valued at N4.229 billion traded in 7,527 deals; thus contributing 70.16% and 48.80% to the total equity turnover volume and value respectively.
The Conglomerates Industry followed with 61.896 million shares worth N77.471 million in 396 deals while the third place was the Consumer Goods Industry, with a turnover of 40.042 million shares worth N1.243 billion in 2,713 deals.
Trading in the top three equities namely Access Holdings Plc, Transnational Corporation Plc and Fidelity Bank Plc (measured by volume) accounted for 232.923 million shares worth N1.237 billion in 1,316 deals, contributing 33.54% and 14.27% to the total equity turnover volume and value respectively.
A total of 7,014 units of ETP valued at N495,893.36 were traded this week in 34 deals compared with a total of 4,379 units valued at N622,934.20 transacted last week in 33 deals.
Investors also traded a total of 58,708 bond units valued at N58.646 million were traded this week in 21 deals compared with a total of 23,819 units valued at N24.622 million transacted last week in 16 deals.
In the week ahead, experts believe investors will focus on the outcome of the MPC meeting scheduled to hold next week to gain further clarity on the movement of yields in the Fixed income market.
"As a result, we envisage a cautious trading theme, especially from domestic investors. Notwithstanding, we reiterate the need for positioning only fundamentally sound stocks as the weak macro environment remains a significant headwind for corporate earnings," analysts said.