Lagos State commences plan to impose insurance on buildings above 2 floors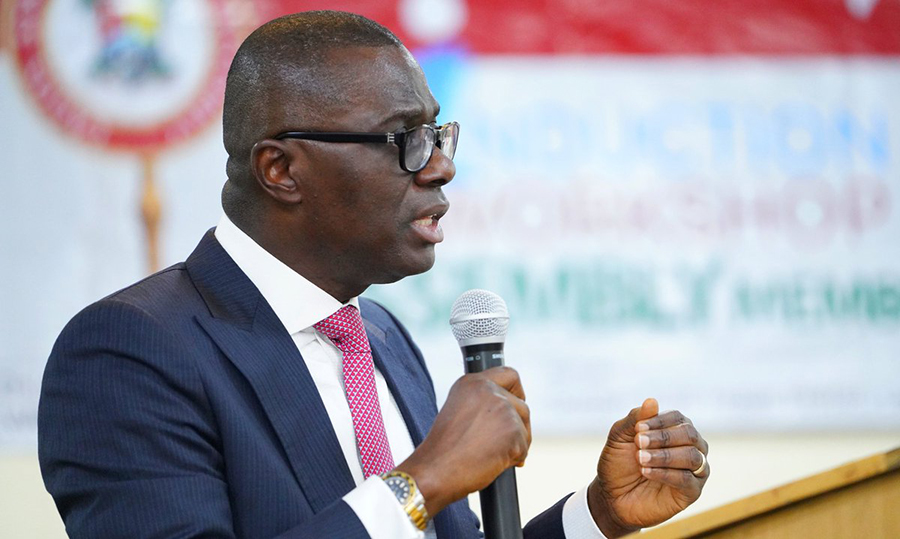 The Lagos State Government has announced plans to introduce building insurance for properties in the state that have more than two floors in the state.
The State Government, through the Ministry of Physical Planning and Urban Development, is in talks with critical stakeholders on the need for a smooth and successful implementation of the building insurance requirement stipulated for buildings above two floors by the Regional Planning and Development (Amendment) Law 2019.
As part of efforts to successfully implement the law which requires building owners to submit their Certificate of Insurance to the Lagos State Building Control Agency (LASBCA), the Ministry met with the Institute of Estate Surveyors and Valuers and Cornerstone Insurance Plc in Alausa on Friday.
During these separate meetings, Idris Salako the Commissioner for Physical Planning and Urban Development, , explained that having an insurance policy for buildings above two floors is desirable in order to safeguard the physical environment and ultimately guarantee the wellbeing and safety of Lagosians.
He enjoined stakeholders to accord the matter the seriousness it deserved in order to realize the true intention of the law and save the state from needless agony in times of disaster.
The Commissioner further described the newly introduced building insurance requirement as an indication of the State Government's determination to secure the built environment and achieve an orderly, organized, livable and sustainable state as espoused by the T.H.E.M.E.S Agenda of the present administration.
The T.H.E.M.E.S agenda is an initiative of the state for development. It represents Traffic Management and Transportation, Health and Environment, Education and Technology, Making Lagos a 21st Century Economy, Entertainment and Tourism, as well as Security and Governance.
Salako, therefore, urged practitioners to cooperate with the State Government to realize its noble objectives for the built environment sector.
In his response, Adedotun Bamigbola, the Chairman, Lagos Branch of the Nigerian Institute of Estate Surveyors and Valuers, praised the administration of Governor Sanwo-Olu for providing the law which is expected to address the concerns of Lagosians in relation to coping with disasters in the built environment.
He added that the Institute of Estate Surveyors and Valuers is well-positioned to render reliable valuation of buildings for insurance purposes.
Mr. Charles Nwachukwu, on behalf of Cornerstone Insurance Plc, expressed the company's willingness to partner with the State Government to pilot the commencement of the Building Insurance Scheme.