Investors stake N3.83bn on Zenith Bank's shares on Monday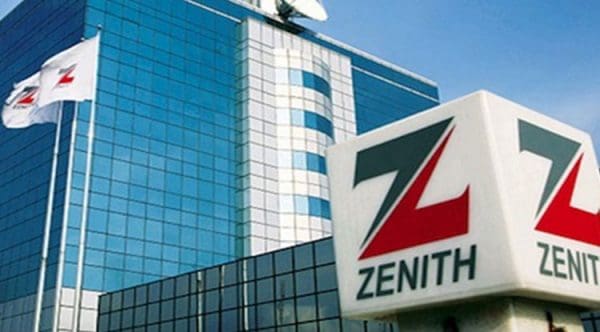 Zenith Bank attracted the highest trading participation on Monday to emerge investors' favourite, leading in both volume and value of trade on the floor of the Nigerian Stock Exchange (NSE).
At the close of session on Monday, investors traded a total volume of 204.69 million units of ZENITHBANK shares valued at N3.83 billion.
This represents 33.89 per cent of the total market volumes of 603.95 million while the value of its traded share represents 51.63 per cent of the total market value traded put at N7.42 billion.
In addition, the volume traded represents 0.65 per cent of bank's total shares outstanding which stands at 31.39 billion shares while the value of the shares traded also represents 0.64 per cent of ZENITHBANK's market capitalization as at market close on October 05, 2020.
Relative to the previous session, trading activities in the national's shares witnessed 54.68 per cent, more momentum coming from demand side.
This indicates a positive sentiment and money flow index as the share price of moved up by a tick size of 5.26 per cent to close at N19 from the previous price of N18.05.
Year-to-date, ZENITHBANK shares have appreciated by 2.15 per cent as against 2.65 per cent YTD return recorded by the NSEASI, underperforming the broad market index by 0.50 per cent.
Probe showed that the bloated trade in the shares of the Zenith bank arose from some expatriates pulling out.
According to market analysts, the foreign investors had taken positions in the stock in late Q1 2020 and early Q2 2020.
However, the sell-offs was met meet interest from pension funds administrators (PFAs), asset managers, and high net worth individuals (HNIs), as the market currently is faced with the reality of low risk appetite from offshore investors.
Experts also explained that the falling yields in the fixed income market as OMO and treasury bills are not attractive have contributed to movement of fund into equity outlet.