Equities make rebound attempt with N30bn gain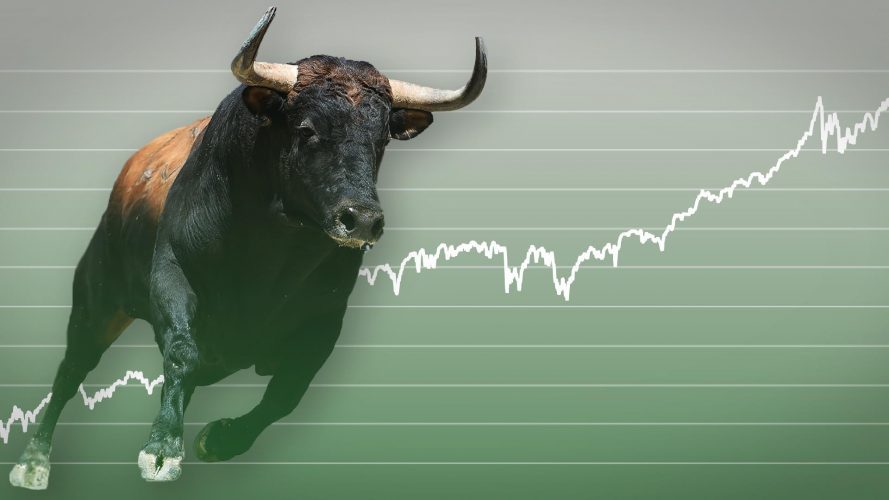 Equities make rebound attempt with N30bn gain
---
In a struggle between the bear and bull camps, the bulls managed to reclaim the trading floor of the Nigerian Exchange Limited on Wednesday by closing the session on N30 billion gain.
The gain of the day was however a mere attempt to recover a whooping loss of N340 billion to sell-offs in the preceding session.
Business Metrics also observed that the N30 billion profit was a narrow escape from another bearish experience that prevailed for most of trading hours of the day before activities in the shares or MTN Nigeria at the eleventh hour averted the crisis and thus, spurred the first gain of the week.
As MTN gained 1.2 per cent to close the day, the benchmark index inched higher by 0.15 per cent to 38,564.70 basis points, while market capitalisation followed suit to close higher at N20.099 trillion.
Consequently, the Month-to-Date (MtD) return increased to +0.3 per cent, while the Year-to-Date (YtD) loss moderated to -4.2 per cent.
Sectoral performance was mixed, as the Oil & Gas and consumer goods indices gained +0.9 per cent and +0.2 per cent respectively, while the insurance and banking indices closed in the red by -0.5 per cenr and -0.3 per cent in that order. The Industrial Goods index was flat.
Turnover for the session was mixed as total volume traded increased by 1.81 per cent against shrinking trade value that plunged by 23.02 per cent.
At the close of the session, investors collectively traded 302.72 million share units, valued at N2.81 billion, and exchanged in 4,387 deals. This is in contrast with 297.34 million shares worth N3.65 billion that exchanged hands in 4,402 transactions in the previous session.
According to trading statistics obtained from the Nigerian Exchange Limited, STERLNBANK was the most traded stock by volume at 37.47 million units, while GUARANTY was the most traded stock by value at N745.34 million.
As measured by market breadth, market sentiment turned positive (1.4x) as 27 tickers gained, relative to 20 losers. CORNERST and MORISON recorded highest gains of the day as they appreciated by 10.0 per cent and 9.7 respectively. On the flip side, while both ABBEYBDS and CHIPLC shed -9.5 per cent in share prices to top the losers' list.