Asue Ighodalo Takes Over from Kolawole Jamodu as Chairman of Nigerian Breweries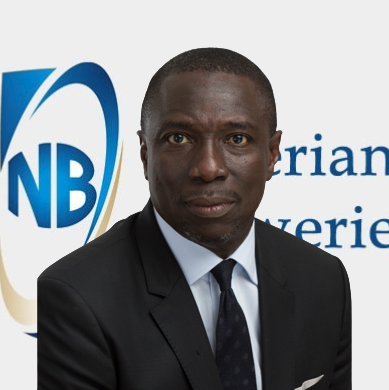 Nigerian Breweries Plc has appointed Mr. Asue Ighodalo as the Non-Executive Board Chairman of the company following the retirement of its current chairman, Mr Kolawole Jamodu, who is billed to bow out from the Board and his position as Chairman of the Board by April 30th, 2023.
Consequenlty,  Ighodalo is billed to step in his shoes with effect from May 1st, 2023.
Nigerian Breweries Plc has announced that after 17 years of meritorious service, its Chairman, Chief Kolawole Jamodu, will retire from the Board and his position as Chairman of the Board with effect from  April 30th, 2023.
Chief Jamodu, who spent 17 years with company joined the Board on March 1st, 2006, and became Chairman on January 1st, 2008.
During his tenure, he played a significant role in the Company's growth and transformation, that included various acquisitions and mergers between 2011 and 2014.
Meanwhile, Mr. Ighodalo joined the Board on January 1st, 2022. He is a highly experienced lawyer with over 35 years of experience and a leading figure in corporate Nigeria. He currently serves as the chairman of Sterling Bank Plc and Levene Energy Group and sits on the board of Okomu Oil Palm Plc. He is the immediate past Chairman of the Nigerian Economic Summit Group.
The Board expresses its appreciation to Chief Kolawole B. Jamodu for his valuable contributions to the growth and success of the Company during his tenure. The Board also congratulates Mr. Asue Ighodalo on his appointment and wishes him success in his new role.
Effective May 1st, 2023, the Board of Directors of Nigerian Breweries will be composed of the following members: A. Ighodalo – Chairman; H. Essaadi (Dutch) – Managing Director/Chief Executive; Mrs. J. Anammah; Mrs. A.O. Aroyewun; S. Hiemstra (Dutch); Mrs. N.O. Nwuneli, MFR; Mrs. I.M. Omoigui Okauru, MFR; R. Pirmez (Belgian); I.A. Puri; B.A. Wessels Boer (Dutch); Mrs. Y. Yedikardesler (Turkish).