As NGSE Index Drops Lower, Time To Seek Dividend, Sound, Mispriced Stocks
---
The bearish mode of the nation's equity market expectedly reduced in intensity on Tuesday, after low cap stocks sustained an uptrend, with the Nigerian Stock Exchange All-Share index closing the session marginally lower on a low traded volume and flat market breadth.
The day's price action signalled the willingness of market players to take controlled risk at this moment, which is another bullish sign that needs confirmation at the end of midweek's trading, as investors keep their gaze on early filers whose audited results are being expected any moment from next week, coupled with the expected January inflation data from National Bureau of Statistics.
The over one-week of divergence between the oil price rallying above its one-year high at $61.03 per barrel as of yesterday, and the Nigerian equity market's sustained pullback, even as the peak of the earnings reporting season draw closer, have become a source of concern to many investors and traders. This, therefore, calls for cautious trading as reflected already in the transaction volume and persistent profit taking.
However, with the expected 2020 full-year audited reports and improved dividend yields as a result of this correction, the market looks to early filers like sister companies- United Capital and Africa Prudential, as well as Zenith Bank, Cadbury and Nigerian Breweries, among others to change the current trend, depending on juicy their dividend news is to investors.
Tuesday's trading started slightly on the upside and oscillated between mid-morning and afternoon on profit taking and selloffs across all sectors, pushing the composite NSEASI to an intraday low of 41,510.16 basis points, from its highs of 41, 564.16bps. Thereafter, the session finished below its opening level at 41,510.16bps.
Index and Market Caps
Specifically, the NSEASI closed 54.15 basis points down on Tuesday at 41,510.16bps compared to the 41,564.31bps it opened, representing a 0.13% drop, just as market capitalization fell by N28.33bn, at N21.72tr, from its N21.74tr, also representing 0.13% depreciation in value.
The downturn was due to continued selloffs in Guaranty Trust Bank, Zenith Bank, UBA, PZ Cussons, International Breweries, Guinness, UACN, Lafarge Africa, and Ardova, among others. This impacted mildly on the market, leaving Year-To-Date gain at 3.08%, just as YTD gain in market capitalization stood at N723.67bn, or 3.21%.
Also on Tuesday, 11 Plc (formerly Mobil Oil Nigeria) began the process of delisting its entire shares from the NSE just as SUNU Assurances announced the success of its private placements for N3.01bn as part of the insurance sector capitalisation exercise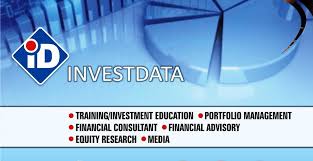 Bearish Sector Indices
Performance indexes across the sectors were bearish, as the NSE Insurance index led the decliners with a loss 1.73%, followed by the Banking, Consumer, Energy and industrial goods with 0.53%, 0.25%, 0.25% and 0.04% lower respectively.
Market breadth was equilibrium, as advancers were equal to decliners in the ratio of 23:23; just as activities in volume and value terms were mixed, as transacted volume was down by 10.15% as investors exchanged 305.93m shares from the previous day 340.28m units, while traded value rose by 49.66% to N3.95bn from Monday's N2.64bn. Volume was driven by trades in FBNH, Guinness, RT Briscoe, Zenith Bank and Sterling Bank
Champion Breweries and RT Briscoe were the best performing stocks, after gaining 10% each, at N2.75 and N0.22 per share, on market forces, while on the flip side, NNFM and NEM Insurance lost 9.94% and 9.20%, closing at N7.79 and N2.27per share, on profit taking.
Market Outlook
Market breadth closed flat on a reduced losing momentum and profits taking, as bargain hunters took advantage of the pullbacks to reposition their portfolios ahead of earnings expectations and reaction to numbers that would be unveiled, given that dividend yield remains relatively high.  We advise that you target dividend-paying stocks and fundamentally sound companies with growth prospect in 2021, looking the way of mispriced ones, especially given the rising oil prices that had so far supported the economy and equity market. Despite the seeming improvement in the fixed income yield that had remain in negative real return due to high inflation.
There is, nonetheless, also the likelihood of a reversal in trend and continuation, as investors position in high yields stocks ahead of the earnings season. Also, important is the fact that technical indicators reveal overbought on the weekly and daily chart, while the RSI read 70 points and above, a situation that supports the likelihood of another correction.
However, the strong and faster recovery may continue, depending on market forces, going forward, as propelled by expected 2020 full earnings reports, especially now that the outcome of the MPC meeting has given the market a direction, until the next gathering in March.
The NSE's index action and indicators are looking up in the same direction on a very high traded volume and positive buying sentiments.
Again, the current undervalued state of the market offers investors opportunities to position for the short, medium and long-term, which is why investors should target fundamentally sound, and dividend-paying stocks for possible capital appreciation in the rest of the year.
---