AI for Small Business Marketing : Improve Your Sales and Conversions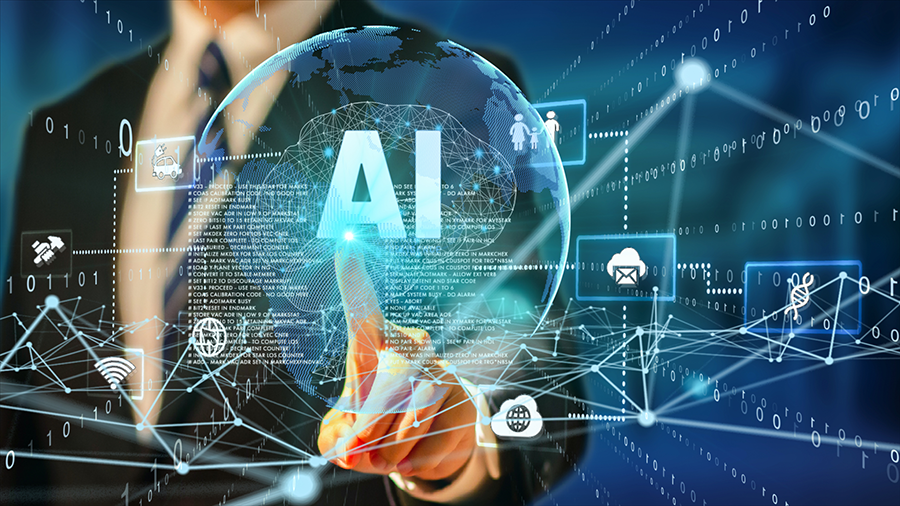 By David Alonge
---
When it comes to sales and conversions, small businesses have numerous obstacles to overcome. They frequently need more information and tools to make wise judgments, which can help them gain more chances and earn more revenue. 
However, the development of artificial intelligence (AI) has provided small businesses with powerful technologies that can help increase sales and conversions in the shortest amount of time, and at the lowest possible cost.
In recent research carried out by Unbounce on The State of AI Marketing for Small Businesses, it is found that 97% of AI adopters are experiencing significant time savings in performing their tasks. As well, 82% of AI adopters say it's helping them accelerate their leads and revenue growth, while 92% of small businesses attest that AI marketing tools have helped them lower their costs significantly.
Pete Housley, the chief marketing officer of Unbounce stated that "AI adopters are already seeing meaningful benefits directly attributed to AI including saving time, increasing sales and filling specific marketing talent gaps",
In this post, we'll examine 9 crucial ways that AI can boost the bottom line of small firms and give examples of small companies that have successfully implemented these tactics to increase sales and conversion.
Personalized Customer Experience
As machine learning's ability to analyze large amounts of data improves, customers now have a more seamless experience with personalized information and messages. In practice, artificial intelligence has helped small businesses provide a personalized experience to their customers by analyzing customer data and tailoring marketing messages and product recommendations accordingly.
The personalized information may be derived from either the customer's direct data such as age, location, occupation, etc. or from indirect data like customer behavior, shopping history among others.
For example, Jumia, an online store in Africa, uses customers' behavior and purchase history to recommend similar products which increases sales and conversion.
Better Customer Service with Chatbots
Chatbots are automated messages that imitate human responses to customers' inquiries and provide support. Prior to now, responses occasionally took more time to address and were clumsy. However, conversational chatbots that are powered by AI are now able to simulate human interactions and provide enlightening, practical, and persuasive responses.
It is a known fact that chatbots are changing the business and marketing world now, which is why small businesses need to adopt this innovation of conversational chatbots to improve customer experience, save costs, increase conversion, and fasten feedback to customer queries and inquiries.
Hubspot, a company that makes customer relationship management software, uses an AI-powered chatbot to improve customer service and provide real-time support.
Simplified Business Processes and Decision-Making
Whether your company needs to conduct market research to improve marketing or you need to obtain a client-focused proposal that satisfies business needs, artificial intelligence tools can help you have a simple process and get it done faster.
Entrepreneurs are now conversing with AI conversational tools like OpenAI ChatGPT to get real-time answers to some business plans and decisions in no time.
Another competitive advantage AI has is the automation of processes which helps save time and costs, increasing the revenue of small businesses that adopt the technology over others that don't.
Support for Targeted Advertising 
Advertising that is specifically tailored to a consumer's characteristics, interests, and preferences is known as "targeted advertising." The information used to grab your attention and interest to the ad message is gathered from what you do on the Internet.
However, AI algorithms have eased this stress for advertisers due to their ability to analyze customer data to identify the most effective advertising channels and optimize ad targeting, resulting in higher conversion rates and better ROI.
Platforms like Facebook, Google, YouTube and many more have been using AI algorithms in their ad campaigns to help businesses reach their targeted audience with the right messages and information.
Sentiment Analysis for Emotional Marketing
Sentiment analysis is a powerful and increasingly popular marketing tool that allows businesses to understand the emotions of their customers. For instance, getting feedback from your customers to understand how happy or sad they are using your product or service is a form of sentimental marketing. You can use the feedback to improve the customer experience as well as the customer service by knowing what your customers think or feel about your company, brand, or product.
To determine the emotions of your customers, machine learning tools can examine thousands of data points from your social media channels, web reviews, customer comments, and content replies. As a result, you have an advantage over your competitors because you can respond quickly to customer needs, intentions, and preferences.
Sales Forecasting to Increase ROI
The process of predicting and estimating future sales over a specific period of time is known as sales forecasting. By so doing, it allows small business owners to foresee potential problems and find a way to avoid them without hindering the growth of the business.
With the help of precise sales forecasts, small businesses can determine the likelihood that a customer will make a purchase, forecast short- and long-term performance, and allocate resources accordingly.
With the help of AI-powered sales forecasting tools, small businesses can gather data from sales emails, purchase histories, meetings, and other sources in order to predict future sales trends and adjust their sales strategies as necessary. These tools can forecast which days, weeks, and months will have the highest sales during the course of the year.
Cross-selling and Upselling to Increase Turnover
Cross-selling is a sales strategy in which a business offers related or complementary options to a consumer who has already made a purchase. On the other side, up-selling is when a company proposes to a consumer a more expensive version of a product or a premium service.
For instance, when The5KShop – a clothing store online – offers a customer who just bought a polo from the website the option to choose a likely-fitting face cap or a pair of jeans, we call that "cross-selling."
Using artificial intelligence to understand what your prospects or customers are looking for is critical to ending their search faster and cross-selling other relevant products.
Therefore, it's very important to offer intelligent products as well as use customer segmentation to tailor product recommendations to encourage upselling and cross-selling opportunities. By using AI tools to personalize product recommendations could significantly increase order value and total revenue.
Help with Price Optimization
Conventional pricing methods rely on manual data analysis, which can be labor-intensive, ineffective, and prone to mistakes.
The way that firms handle pricing strategies has been transformed by AI in recent years. Thanks to the power of machine learning algorithms which are used to evaluate vast volumes of data and produce forecasts based on patterns and trends.
For example, AI-powered pricing tools are able to adjust prices immediately in response to shifting consumer demand, competitive pricing, and other factors. This makes it possible for small companies to set prices that maximize profit and reduce the possibility of overcharging or undercharging.
Lead Scoring for Better Conversion
AI can help small businesses by delivering automated and data-driven solutions for finding and ranking sales prospects.
The technique of giving each prospective consumer a score or value based on their behavior, demographics, and other important characteristics is known as lead scoring. This makes it possible for businesses to concentrate their sales efforts on the leads that have the highest likelihood of becoming clients
For instance, AI-powered lead-scoring tools can analyze large amounts of data, such as website visitor behavior, social media engagement, and email interactions. It enables small businesses to identify patterns and trends that can help them prioritize and personalize their sales efforts.
Wrapping It Up
In conclusion, as we've discussed in this article, artificial intelligence (AI) is now a paradigm-shifting technology for companies of all sizes, offering the capacity to optimize processes, boost efficiency, and drive profits. The significance of utilizing AI to grow your business and stay competitive in an increasingly digital world cannot be overstated.
At Harlong Digitech Solution, we understand the power of AI and the impact it can have on your bottom line. We specialize in assisting businesses of all sizes in optimizing their operations and goals through the use of artificial intelligence to drive growth and increase conversions. Our experts have the knowledge and experience to tailor solutions to your specific needs and drive real results.
So, if you want to take your business to the next level by leveraging the power of AI, look no further than Harlong Digitech Solution. To find out how we can assist you in transforming your company and achieving your goals, contact us right away. Don't let your competition get ahead – take action and start leveraging the power of AI today!
---
Subject: AI for Small Business marketing AI for Small Business marketing AI for Small Business marketing AI for Small Business marketing AI for Small Business marketing