Op-ed: Seplat, FDI and the Rule of Law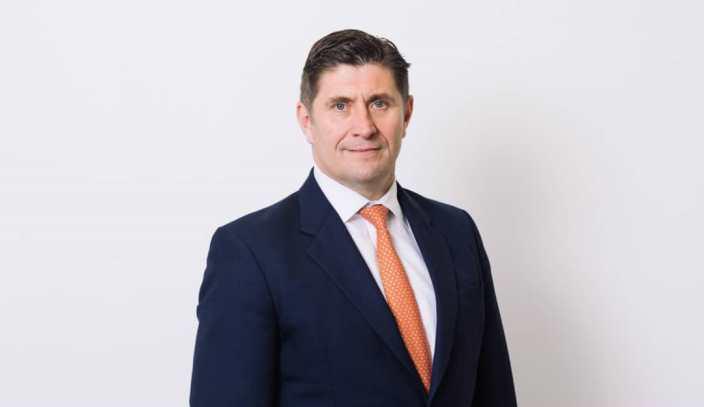 By Onikepo Braithwaite
---
It is our hope that one thing the incoming administration will prioritise, is attracting Foreign Direct Investment (FDI). FDI is a must, for a developing country like ours that seeks economic growth; Nigeria definitely needs it; because, unfortunately, not only have our foreign investors been leaving the country in their numbers, our young and strong Nigerians have also been 'checking out' to greener pastures in droves (it's now referred to as the 'Japa' Syndrome).
The oil majors have been divesting themselves of most of their onshore assets, only keeping those that are offshore. There is insecurity, oil theft, pipeline vandalisation, to name but a few problems that foreign investors are obviously tired of dealing with here. Instead of trying to make the environment more conducive, not just for foreign but local businesses, Government has succeeded in doing the opposite – repelling FDI and driving our young talent away to other countries to be snapped up.
Our own factory in Ibadan which was the largest gas cylinder manufacturing factory in West Africa, with French, British and Nigerian employees, closed down years ago, due to an unsustainable high cost of production brought on by lack of electricity supply, multiple costs and taxation, and inconsistent Government policy, rendering almost 1,000 employees jobless.
As far back as the 1980s, we were already exporting to other African countries like Ghana, Senegal etc. Every other factory on the same road, also suffered the same fate. Yet, Government is boasting about an 'ease of doing business policy' whose effect is  mostly theoretical, and cannot really be felt in the real sense by most.
Section 16 of the 1999 Constitution of the Federal Republic of Nigeria (as amended in 2018)(the Constitution) sets out laudable economic objectives and ideals which Government/the State is mandated to achieve, and to a large extent, we require FDI for this – Alas! We couldn't be as further away from these objectives, as we are today.
In the past two months, people have been unable to do something as simple as withdrawing their own money from the Banks, while foreign companies like the airlines have experienced great difficulty in trying to repatriate their funds to their home countries. It seems that in the last few years, Government policy has been to chase away FDI, so much so that these days, many would rather go to other African countries like Ghana to invest and set up regional offices, instead of swimming in the more murky, complicated, seemingly unfavourable, difficult and corrupt Nigerian waters.
Everyone needs FDI, and therefore, going forward, we need to re-attract it. People from all over the world go to China and India to have them manufacture goods for them, and then turn around to sell their products on the international market. For example, it is commonplace in USA and Europe to purchase clothing items, whose labels show that they are made in one Asian country or the other. There is an excess amount of well-qualified human capital here; we need the type of investments that Asian countries get, while also exploiting our own resources. This will certainly boost employment and the economy, generally.
Attracting FDI
However, in order to attract FDI, apart from a secure environment, political stability and sound economic incentives including moderate inflation rates, relatively easy access to foreign exchange and ability to repatriate funds to home countries, relative ease in doing business, decent infrastructure, FDI is attracted to an independent, fast and efficient, reliable and just judicial system. Foreigners will certainly not be attracted to investing in countries where they believe that their justice systems may be deployed unfairly and wrongly to discriminate against them in favour of indigenes, as such practices may make it impossible to protect their investments. The bitter truth is that in the absence of an abundance of the aforementioned favourable elements, it will be an uphill task attracting FDI, especially when investors are able to secure viable alternatives in more welcoming climes.
FDI and the Seplat Example
I have chosen to use Seplat as the example, because it is a leading indigenous energy company quoted on the Nigerian Stock Exchange and London Stock Exchange, and it has been in the news recently that there are issues confronting the company's management and board of directors.
Court Proceedings 
The other day, I read that the British CEO of Seplat, had his visa and work permit revoked by the Ministry of Interior, while an interim injunction was granted upon the hearing of an ex-parte motion at the Federal High Court, inter alia,  to prevent him from acting in the capacity of CEO of the company pending the hearing and determination of the interlocutory injunction. It seems that these days, some courts grant ex-parte applications, without following the laid down procedure for granting same.
With respect to the nature of ex parte applications, in Kotoye v CBN 1989 1 N.W.L.R. Part 98 Page 419 at 440 per Nnaemeka Agu JSC,  the Supreme Court held inter alia that: "The rationale of an order made on such an application, is that the delay to be caused by proceeding in the ordinary way by putting the other side on notice, would or might cause such an irretrievable or serious mischief. Such injunctions are for cases of real urgency. The emphasis is on 'real' ". Also see the case of Azuh v Union Bank (2014) LPELR-22913(SC) per Kudirat Motonmori Olatokunbo Kekere-Ekun JSC. In Attamah & Ors v Anglican Church of the Niger & Ors (1999) LPELR-599 (SC) per Idris Legbo Kutigi JSC, the Supreme Court held thus: "It is settled that ex-parte injunctions are for cases of real emergency or urgency, where it is not possible to give notice of motion".
A cursory look at the petition/motion ex-parte brought against Seplat, the British CEO, Mr Brown, and the Chairman of the Company, Mr Basil Omiyi, revealed that not only was there no emergency or urgency that warranted the application being brought ex-parte, no res would be destroyed before the hearing on notice, which is a precondition for granting same. The application did not elicit anything so urgent, that could not wait to be decided upon the hearing and determination of the motion on notice. See Kotoye v CBN (Supra); 7 Up Bottling Co. Ltd v Abiola & Sons Ltd 1995 3 N.W.L.R. Part 383 Page 257 at 261. It seemed more like a desperate attempt, to get the Briton out of the company and out of the country, by hook or by crook! How does an allegation in the Petition that Mr Brown abuses President Buhari, constitute an emergency in law which warrants the grant of an ex-parte interim order? The last time I checked, Section 39(1) of the Constitution guarantees 'every person's' right to freedom of expression, and this is not the exclusive preserve of Nigerian citizens alone. As long as the utterances, are not unlawful. If a bright Nigerian was headhunted to work in a top American firm, how would we feel if he was deported and chased out of the US not because he didn't perform at his job, but because he called President Trump a narcissist?
Importance of Adherence to the Provisions of the Law
Section 354 of the Companies and Allied Matters Act 2020 (CAMA) emphasises that the interest of a member bringing an action seeking redress for illegal or oppressive conduct by a company, or the interest of the whole of the members must be affected. Such interests include election of directors, participation in meetings, sharing and receipt of dividends, and inspection of company records, and not just general discontent about the day-to-day running of a company which is the responsibility of the management and not the shareholders, and hasn't been shown to have had any negative impact on the aforementioned shareholder interests. Though wrongdoing must not be condoned, be it by a Nigerian or a foreigner, our courts must be seen to be impartial arbiters, acting judicially and judiciously to ensure that substantial justice is done to all matters. See the case of Thomas v Federal Judicial Service Commission (2016) LPELR-48124(SC) per John Inyang Okoro, JSC.
Unfortunately, the handling of Seplat matter by the Ministry of Interior and the Federal High Court so far, does not portray Nigeria in the best of lights. It is unattractive to FDI, where there is a perception that judicial decisions are handed down without taking the provisions of the law into consideration, but only to satisfy Nigerians, even if it may be wrongly. To make matters worse, Seplat is not only quoted on the London Stock Exchange, but has an office  there, which means that it is a Nigerian company in the global spotlight. The world is watching!
I saw a Report which shows that most States in Nigeria are endowed with one natural resource or the other. Nigerians expect that another priority for the incoming administration, will be to create a favourable environment for the States to harness their resources. Again this will require FDI. Apart from funding, we may require foreign expertise (which should subsequently be transferred to Nigerians) in harnessing some of our resources. For instance, the issue of putting an end to gas flaring or reducing it to a bare minimum, and exploiting our gas deposits in a clean manner, the way for example,  Norway does it, in order to earn good revenues from this extremely valuable energy resource, should be uppermost in the mind of the Nigerian Government.
But then, how do we attract foreign investors and expertise, when they hear that they can be chased out from Nigeria at the drop of a hat, without even being given the opportunity to be heard, contrary to Section 36(1) of the Constitution which enshrines the principle of 'audi alteram partem' – listen to the other side (fair hearing). In Oyeyemi v Commissioner for Local Government, Kwara State (1992) 23 N.S.C.C. Part 1 Page 371 at 388 per Akpata JSC, the Supreme Court held inter alia that no one should be condemned unheard. In that case, the Apex Court held that the Appellant who was a traditional ruler or chief, shouldn't have been removed from his position without being given a fair hearing. Ditto for Mr Brown. Since the petition against him wasn't urgent, and it raised issues that required responses; in the spirit of fair hearing, it should have been an application only on notice, thereby giving Seplat and Mr Brown a chance to respond – that would have been ideal, in the quest to meet the ends of justice.
Revocation of Visa and Work Permit
Foreign Investors must not feel that the machinery of State, can easily be arbitrarily deployed against them. Why would anyone want to risk investing their funds, in a place where jungle justice is acceptable?
The fact that the visa and work permit of the CEO of Seplat were revoked by the Ministry of Interior, just a few days before the interim injunction was granted against Seplat, Mr Brown and the company's Chairman, is instructive, as it appears to be a 'fait accompli'! It seems more like a foreigner being forced out of his job by Nigerian shareholders, without them following due process, and ensuring that he has no effective recourse to any illegality that may have been thrown his way, since he no longer even has a means of access into the country to come and defend himself. Racism is the worst form of discrimination, and cannot be tolerated. Mr Brown was accused of being a racist; was he given the opportunity to defend himself against this disgusting accusation?
Assuming that a Director is to be removed before the expiration of his period of office, Section 288 of CAMA provides for the procedure to do same, notwithstanding any contract of employment or anything in the company's articles of association. It should be done by means of an ordinary resolution which requires a special notice. The notice of the ordinary resolution should be circulated to the members of the company and the director involved, who is permitted to make a representation defending his/herself. See the case of Longe v FBN PLC (2010) LPELR-1793(SC) on the removal of a Director. The machinery of State cum the ex-parte order, were deployed to short-circuit the proper process.
Conclusion 
It could be that those who brought the petition against Mr Brown, were not certain that they could achieve their goals if they had followed due process by means of the approved ordinary resolution process, since he enjoys the support of the Seplat Board of Directors, and consequently, decided to orchestrate the alternative rout they took instead. They may probably have been unable to secure the ordinary resolution, without the buy-in of the  Board of Directors.
It is simply off-putting, especially for those who are contemplating coming to invest in Nigeria, and no one would blame them if they decide to go and fish in other friendlier waters, where they can feel secure in the assurance that their investments will be better protected. This negative Nigerian narrative needs to be changed, and as
quickly as possible too. It all boils down to every arm of government, upholding the rule of law. This would be a magnet to FDI.
---
CREDIT: Braithwaite, Editor of ThisDay Lawyer, published this article in her The Advocate column in ThisDay of Tuesday April 4, 2023.