South Africa Grants 10-Year Visas to Nigerians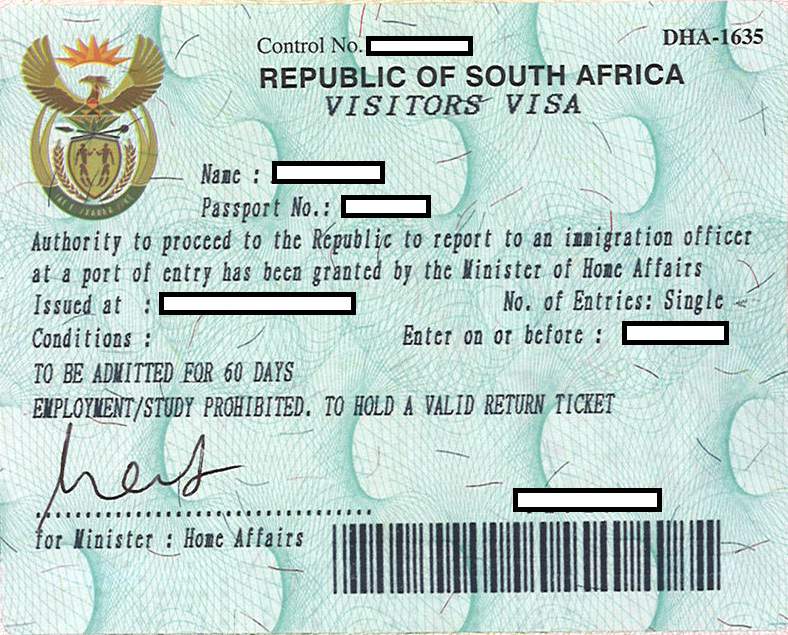 Its Consul-General, Bobby Moroe, who made this known during the South Africa-Nigeria Trade and Investment Roundtable in Lagos, said while some people would get up to 10 years' visas, others would get three, four, five and more.
Moroe, however, added that they must apply for visas and they must prove that they are legitimate business people before evaluation and adjudication of their applications.
"If they qualify, they will get 10 years' visa or they get seven depending on the nature or the credibility of their application, but there are people who are going to get 10 years' visa they are people who have been to South Africa quite a number of times, who also help small investments in South Africa in the business sector, in the film industry, in the academic sector and so on.
"So, we help quite a number of them who have shown interest and it's in our best interest that we facilitate that to the fullest because it also benefits our own country South Africa, besides benefiting the relations of the two countries," he added.
According to him, all the criteria are listed in the Victor France Shanghai (VFS) website urging those who are interested to look at all the requirements however they must also classify their applications.
Moroe however added that those criteria differ from one person to the other, even when applying for a business visa, it depends on which sector such applicant is, how often he has been to South Africa, adding in the adjudication process an immigration officer relies on the information that he receives from the applicant.
"So when somebody gets a six months visa, it means the credibility of the information that he has given qualifies him/her for a six months visa, so a decision that the immigration officer takes is based on the credibility of the application itself, it's not arbitrary, the immigration officer is guided by the application to determine how many years the applicant must get," he said.
The Consul-General assured that whoever qualified will get the visa adding it's the normal process. The only difference is that now the number of years of validity of the business  has been increased in order to make doing business easy for the two countries and it's the first of its kind.
He said an immigration roundtable had been convened where all the captains of industry from South Africa and Nigeria in Lagos briefed the business people on this.
Moroe explained that it's very easy to get a South African visa, however what makes it difficult is not submitting the necessary documents, adding that these documents are adjudicated. "There are people who have received South African visa multiple times, I think we have to demystify the stigma attached to the notion that getting a South African visa is very difficult, it's absolutely not true and we have had our own fare of challenges with human capital, where we kept peoples passport for long period of time but I think we are getting out of that challenge now because the headquarters has given us some human capital which is able to assist us in the issuing of visas," he explained.
On trade volume between Nigeria and South Africa, he said the volume is in favour of Nigeria due to her population. He noted that South Africa has a population of about 60million people while Nigeria is over 200million people.
According to him, Nigeria exports to South Africa more than South Africa exports to Nigeria, what South Africa exports to Nigeria are fruits, vegetables, apples, pears and so on. While from Nigeria, South Africa receives rubber, petroleum among others.
He said: "What's important for us more than anything else is to complement each other, we are not here to compete with Nigeria to look at which has the highest number to determine success. It's also good for us if Nigeria has the highest number of exports to South Africa and from South Africa import as well because it also benefits us as much as for us both import and export are very good, so we are not about to compete with Nigeria, it's a win, win for both countries.
---
The Nation