Sophos partners TechEconomy.ng to host Webinar on 'Securing Remote Working' in Nigeria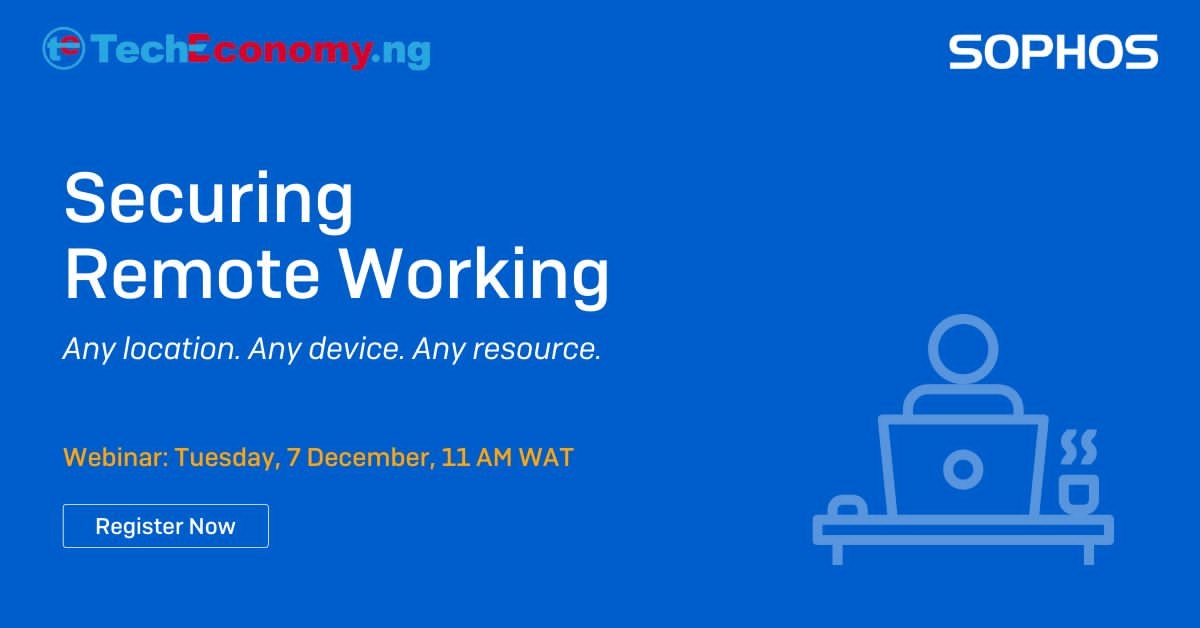 Sophos, a UK company primarily focused on providing security software in conjunction with TechEconomy.ng has announced December 7, 2021 (11.00 AM WAT) as the date for the webinar on 'Securing Remote Working'.
Coronavirus has brought remote working to the top of everyone's mind, with many organizations already enabling or exploring it.
According to the Velocity Smart Technology Market Research Report 2021, 70% of remote workers said they had experienced IT problems during the pandemic, and 54% had to wait up to three hours for the issue to be resolved.
Meanwhile, CISO's Benchmark Report 2020, says organizations are struggling to manage remote workers' use of phones and other mobile devices.
According to the organizers, the webinar will focus on the following: Providing secure connectivity for people working at home, on-site, and in the office, including VPN and ZTNA technologies; Securing the devices that make those connections against ransomware and other advanced threats; Protecting the data and workloads your users need to access, whether stored on-premises, in the cloud or both.
Speaking ahead of the webinar, Peter Oluka, editor at TechEconomy.ng said with remote working now the new normal, it is important to start simplifying cybersecurity management for dispersed IT teams at the same time.
He said discovering the tips to help users, and organizations, stay secure while protecting everyone's physical health had become imperative.
"Remote working is not just people who are in multiple locations – the resources they use are as well."
He explained that in offices there are security measures and protections in place such as firewalls and blacklisted IP addresses which help in reducing the risk but the case is different when working remotely.
"When you are working from home, chances are that you are connecting from unsafe wifi or connected to an untrusted network and that increases the risks of cyberattacks."
As Sophos partners TechEconomy.ng to organise the event, the maintained that while  participation is free, participants must register through a link.