Simple tricks to reactivate barred SIM cards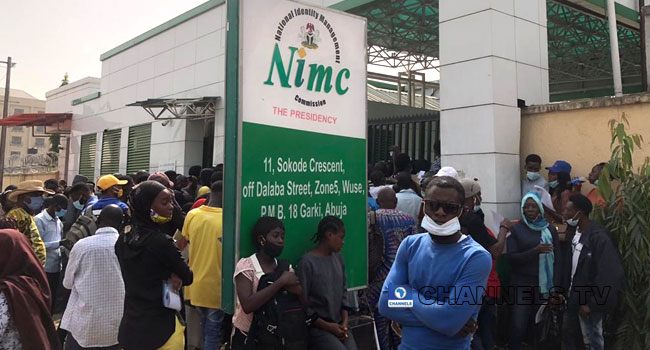 Following their restriction from making calls for failure to link their telephone lines with their National Identity Numbers (NINs), many affected Nigerians have been looking for simple tricks to reactivate their barred SIM cards.
The restriction which became effective on April 4 followed expiration of the March 31 deadline for the SIM-NIN linkage exercise given by the federal government. Although, non-compliant subscribers can still receive calls, they are banned from placing outgoing calls.
As many Nigerians who fall into this category are busy frantically looking for shortcuts to circumvent the ban, various deceitful elements are offering unauthorised and risk-laden solutions online asking subscribers to provide sensitive information that could further lead to breach of their personal data.
While the Nigerian Communications Commission (NCC) has been quick to disclaim such false offers, describing them as sharks prowling for unsuspecting subscribers as preys, it has also officially informed affected telecom subscribers on how they can get their SIM cards actively connected to make calls again.
In a note made available to Business Metrics, the commission said: "First, for subscribers that have not registered for their NIN, what to do is to get their SIM registered at accredited centres across the country and then link the NIN with their SIM cards through channels provided by their service providers.
"Secondly, for subscribers with registered NINs, what to do is to simply go and link the NIN with their SIMs through channels provided by their service providers.
Retrieve Your forgotten NIN
Forgotten your NIN? Don't remember where you kept your NIN slip? Not to worry, NIMC's USSD service enables you to retrieve your NIN conveniently using your mobile phone.
To use this service, simply go through the following steps:
Dial *346#
from the options displayed, select "NIN Retrieval", by typing in '1', if you are using the same phone number you enrolled with for your NIN
follow the steps displayed on your screen and provide the required inputs
note that using this service attracts a N20 (tweny naira) fee only (deducted from your phone credit balance).
Link NIN to your SIM
The four Mobile Network Operators in the country have designated certain USSD codes for seamless and quick linkage of your NIN and your SIM cards. They are as follows:
For MTN Customers
Dial *785# using the phone number you wish to link, enter your NIN and submit or dial *785*Your NIN# from the phone number you wish to link. The number will be linked to your NIN automatically.
For Glo Customers
You can now link your National Identification Number (NIN) to your mobile number as a Glo subscriber. Simply send "UPDATENIN NIN FirstName and LastName" to 109.
For Airtel Customers
Link your National Identification Number (NIN) to your phone number. Just dial *121*1# now to link.
For 9Mobile Customers
To achieve the same objective as a 9Mobile subscriber, all you have to do dial *200*8# and follow the prompts on your phone screen.