'Poor Nigerians Benefit Only 3% of $10BN Fuel Subsidy Paid in 2022'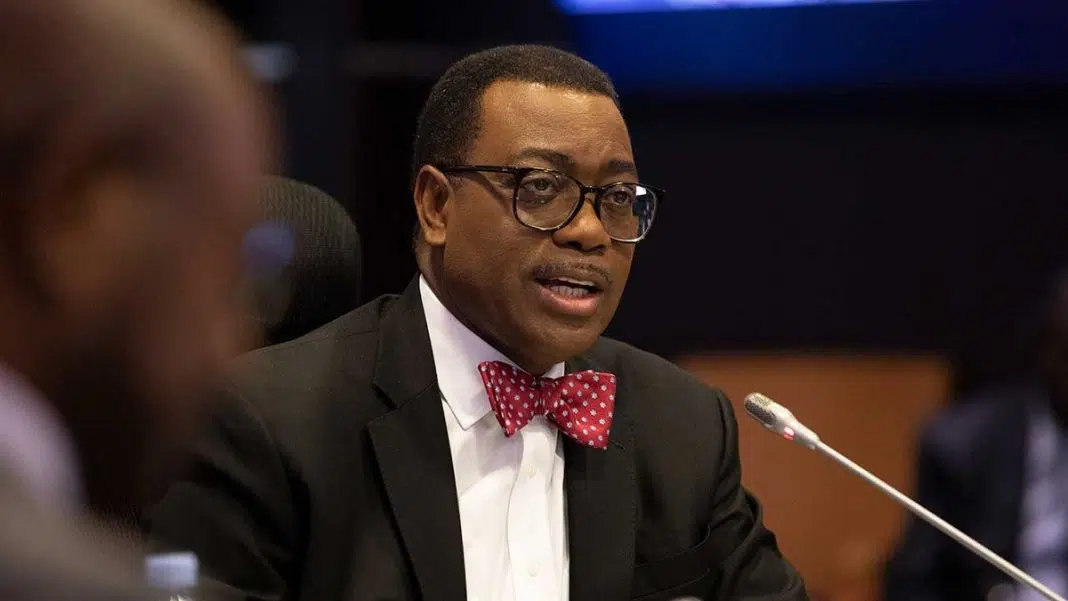 The argument that fuel subsidy payment in Nigeria only benefits the rich has just been reinforced by Mr. Akinwunmi Adesina, President of the African Development Bank who, over the weekend, urged the incoming administration Bola Ahmed Tinubu to put an end to the subsidy regime.
Adesina said estimates have shown that the poorest 40 per cent of the population consume just three per cent of petrol, adding that fuel subsidy is killing Nigeria's economy as it drained the country's coffer by over $10 billion in 2022 alone.
Speaking over the weekend at the Inauguration lecture organised in Abuja by the Presidential Transition Council (PTC) in Abuja, Adesina said Nigeria's fuel subsidies benefit the rich, not the underprivileged, fuelling their government's endless fleets of cars at the expense of Nigerians with less means.
According to him, support should be given to the private sector and modular refineries to allow for efficiency and competitiveness to drive down fuel pump prices.
"The newly commissioned Dangote Refinery by President Buhari, the largest single train petroleum refinery in the world, and its Petrochemical Complex will revolutionise Nigeria's economy.
"Congratulations to Aliko Dangote for his amazing $19 billion investment," he said. Adesina also said there was an urgent need to look at the cost of governance.
"The cost of governance in Nigeria is way too high and should be drastically reduced to free up more resources for development.
"Nigeria is spending very little on development.
"Today, Nigeria is ranked among countries with the lowest human development index in the world.
"This is with a rank of 167 among 174 countries globally, according to the World Bank 2022 Public Expenditure Review report," Adesina said to meet massive infrastructure needs, according to the report, Nigeria will require three trillion dollars by 2050.
He said according to the report, it will take Nigeria 300 years to provide its minimum level of infrastructure needed for development at the current rate.
"Nigeria must rely more on the private sector for infrastructure development to reduce fiscal burdens on the government. He further said there was a need to raise tax revenue, diversify the economy, tackle power challenges, revive rural areas, and invest in human capital among others.
"We must move away from the so-called "youth empowerment programmes as youths do not need handouts, they need investments.
"The current banking systems do not and will not lend to the youth. Special funds, with a palliative approach are not systemic and are also not sustainable. What's needed to unleash the entrepreneurship of the youth in Nigeria are brand new financial ecosystems.
"Ecosystems that understand, value, promote and provide financial instruments and platforms for nurturing business ventures of the youth at scale."
On AfDB's contribution, Adesina said through its partnership with Agence Francaise de Development and the Islamic Development Bank, a $618 million I-DICE programme was initiated.
He said it was initiated to develop digital and creative enterprises, they will create six million jobs and add $6.3 billion to Nigeria's economy.
"With the support of the African Development Bank (AfDB), Kenya, under President Kenyatta, was able to expand electricity access from 32 per cent in 2013 to 75 per cent in 2022. Today, 86 per cent of Kenya's economy is powered by renewable energy.
"In 2014, Egypt had an electricity deficit of 6,000 megawatts, but by 2022 it had 20,000 megawatts of surplus power generation capacity," he said. Adesina commended President Muhammadu Buhari for his stewardship of Nigeria for the past eight years.
"I Thank you very much for all your strong support for me as President of the African Development Bank Group.
"I also wish to congratulate the in-coming President, Bola Tinubu, who will take over the mantle of stewardship of Nigeria on Monday."