NITDA eyes $397.5bn global cloud computing revenue for Nigerian economy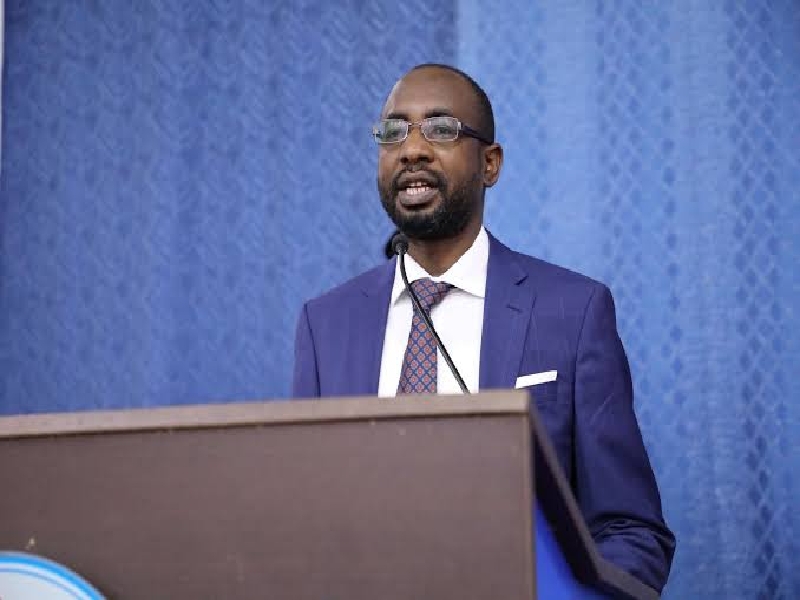 NITDA eyes $397.5bn global cloud computing revenue for Nigerian economy
---
National Information Technology Development Agency (NITDA) is pushing national interests to avail the country the opportunity to tap from global cloud computing expected to hit $397.5 billion by 2022.
According to Kashifu Inuwa Abdullahi, Director General/CEO of the agency, Nigeria can generate huge sums of money, running into billions of dollars from cloud computing services that will enable it unlock business growth opportunities.
Abdullahi cited a report by Gartner on global cloud investments, which stated that in 2020 alone, the global combined end-user spending on cloud services was about $270 billion and is expected to increase by 23.1 per cent this year to reach $332.3 billion and $397.5 billion by next year, 2022.
He said it was therefore imperative for enterprises and organisations in Nigeria to depend on the effective use of cloud technology to enhance existing business processes and deploy new business value propositions in and post COVID era.
Abdulahi made the assertion in his keynote address at a recent webinar on cloud services for private and public organisations in Nigeria, organised jointly by Galaxy Backbone and Zadara.
Participants who attended the webinar also stressed the need for organisations to adopt cloud computing, which they said, would unlock business growth opportunities and enhance Nigeria's digital economy drive.
Abdullahi listed the benefits of adoption of cloud services to the growth of businesses in the digital economy, to include: Reduced IT costs; Scalability; Flexibility; Better security; and Less time to market.
"It is however important to note that both the private and public sectors have made significant progress in cloud adoption in Nigeria. The Minister of Communications and Digital Economic provides the exemplary leadership we need in implementing the National Digital Economy Policy and Strategy (NDEPS) for a digital Nigeria," Abdullahi said.
He explained that NITDA would align the implementation of the Nigeria Cloud Computing Policy (NCCP) and the Guidelines for Nigerian Content Development in ICT, to support the partnership between Galaxy Backbone and Zadara Cloud Services Company.
The Director-General said the COVID-19 pandemic further compelled the world to see the need for ubiquitous cloud services, where businesses and economies can thrive without the physical presence of people.
Speaking on the theme of the webinar: "Cloud Services And The Journey Towards A Digital Economy-Opportunities For Business Growth," Abdullahi said: "As the virus swept the globe, every fabric of our lives moved online.
The demand for online services skyrocketed. At the peak of the pandemic, cloud computing played a crucial role in migrating our processes online quickly, easily and conveniently. We leveraged cloud solutions such a Microsoft Teams, Zoom and Google Docs to keep the light on and bring innovation to the government. Today virtual engagement is the new normal in the government circle, and we have a policy for that."
According to him, 2020 became a tipping point for cloud computing, and COVID-19 played a lead role in accelerating remote work and cloud adoption globally.
He therefore called on organisations in Nigeria, including government agencies, to take advantage of cloud computing in addressing business challenges and in accelerating business growth in the digital era.
"Today, cloud computing has become an essential part of our business continuity and it is key to unlocking growth in the digital economy, "Abdullahi further said.
In his welcome address, the Managing Director/CEO of Galaxy Backbone, Prof. Muhammad Bello Abubakar, said the partnership with Zadara would help in delivering world-class cloud services that would be beneficial to the unique needs of public and private sector organisations across Nigeria.
"Over the years, we have invested a lot in building a digital technology services infrastructure that is adaptable to the changes happening around us.
"In our attempt at connecting the whole of Nigeria, we have laid high speed fibre connectivity infrastructure across 13 states of the country under the first phase of the National Information Communications Technology Infrastructure Backbone (NICTIB) project.
"In the coming two years we would have added over 19 more states to complete our objective to connect the whole country so that we can intensify our value at providing connectivity and cloud services across board," Abubakar said.
Regional Director in charge of EMEA at Zadara, Mr. Tal Rotem, said the managed cloud services company could deliver enterprise-grade cloud services, networking and storage, in an agile model, with 24/7 expert management, thereby leaving organisatiion to focus more on their core customer services.
"Zadara Cloud Edge is available anywhere on-demand, while the zCompute allows organisations to operate from anywhere to anywhere — in 300 global locations on premises, at colocation facilities, service providers and in public clouds," Rotem said.