Nigerians pay 75% less for mobile data over five years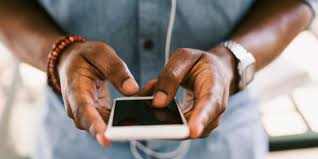 Mobile data prices in Nigeria have dropped by 75 per cent over five years, making Nigerians pays less to operators for similar volume of data.
This is according to Research ICT Africa's (RIA's) 1GB Basket statistics, which shows the average price of 1GB of data has dropped from $11.15 in mid-2014 to $2.78 at the end of 2019.
RIA is a policy and regulation think-tank and its 1GB Basket compares the average price of 1GB of mobile data across different African countries, in US dollars.
The declining price of data has been a trend across the continent, although different markets still have very different pricing structures.
Against notion by many Nigerians that data is overpriced in the country, Nigeria is on the cheaper side of the scale, coming 14th cheapest on the continent in the fourth quarter of 2019.
Nigeria's data prices declined steadily between 2014 and 2015 and then, there was a big drop of 44 per cent between the second quarter and the fourth quarter of 2015, from $9.11 to $5.06.
More steady declines came over the next two years, and since the end of 2017 the  mobile data price of 1GB has been sitting steadily at around $2.80.
Interestingly, when it comes to the different mobile operators in Nigeria, by the fourth quarter of 2019, all the operators had the same average price per GB at $2.78.
"In fact, they have maintained the same pricing since mid-2017, with the exception of Spectranet, which has had higher pricing," the report shows.
The RIA data shows that MTN Nigeria's data prices started off very low in 2014, at $1.67 per GB, and then shot up to over $8 in early 2015, before coming down again to $3.25 in mid-2016 and then stabilized from 2017 onwards.
In contrast, rival Airtel started off high in 2014, with mobile price for 1GB costing $8.58, but this price dropped to just $0.12 by mid-2015, and then skyrocketed back to $9.71 in mid-2016, before falling to more reasonable levels at around $3 a quarter later.
The Alliance for Affordable Internet estimates that 1GB of data in Nigeria in 2019 was the equivalent of 1.7 per cent of the average monthly income of Nigerians.
In comparison, the price of 1GB in Egypt was 0.50 per cent of average income; 2.17 per cent in South Africa; 3.10 per cent in Kenya; and 26.24 per cent of average income in the Democratic Republic of the Congo.
Meanwhile, Olusola Teniola, President of the Association of Telecommunications Companies of Nigeria (ATCON) and National Coordinator for the Alliance for Affordable Internet (A4AI), stressed that the price per 1GB volume of data could fall further.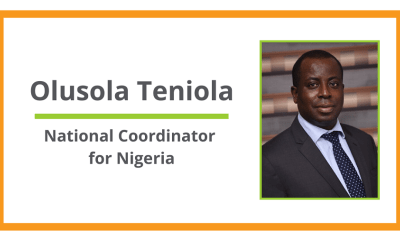 He anchored his prediction on the latest relief got by operators from state governors who are slashing and normalizing right of way charges or giving 100 per cent waiver for operators to roll out telecoms infrastructure in their states.
He said this will put an end to paucity of telecoms infrastructure in those states and lower cost of accessing data by subscribers.
"So, we have a situation where research from Alliance for Affordable Internet (A4AI) has already stated that affordability, as measured by average monthly income per household, should only represent no more than two per cent per one gigabyte (1GB) of data.
"With the move by the state governments, the operators have the opportunity now lower the price further to ensure that Nigerians now can reach below 2 per cent and even approach 1 per cent of monthly income spent on 1GB of data per month.
"With this, ATCON members and Infracos will key in, to now ensure that the much-needed fibre infrastructure is brought to these states that are encouraging and incentivizing optic fibre to be rolled out for the development of the citizen," Teniola told BusinessMetricsNG exclusively.