Law Union & Rock to delist as NSE places its shares on full suspension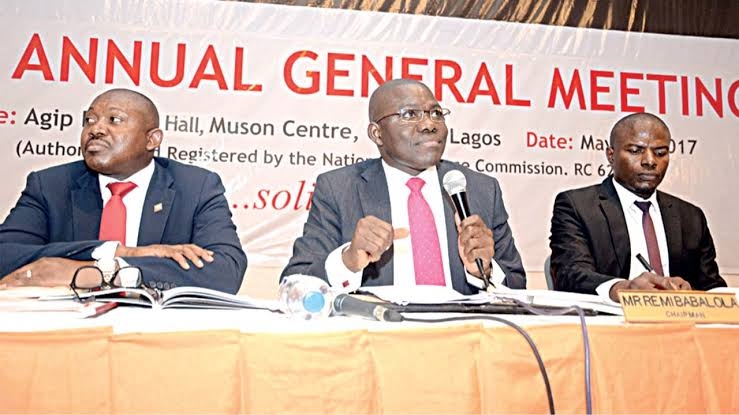 All is set for Law Union & Rock Insurance Plc to delist its shares from the Nigerian Stock Exchange (NSE) following approval by the Nigerian bourse.
The insurance firm disclosed in a press release over the weekend that following the approval, it is set to commence the payment of N1.23 per share for every 50 kobo ordinary share to shareholders.
Meanwhile, management of the bourse on Friday placed the shares of the company on full suspension, implying a total cessation of trading activities on the shares.
The NSE explained that the suspension was necessary to prevent trading in the shares of the company beyong the effective date of the acquisition of the company.
The statement from the firm titled 'Law Union & Rock reaches recapitalisation peak, commences payoff to shareholders – Delists from stock exchange' explained that with this development, the company was not only forging ahead in its recapitalisation plan but was also stronger than before based on its share capital, assets, profits among others in the 2019 financial year.
"The proposed transaction as contained in the TIA is expected to involve the transfer of a total of 4,296,330,500 ordinary shares of 50 kobo each of Law Union held by the shareholders in consideration for a cash payment of N1.23 per share," it stated.
It said the board of Law Union & Rock secured the exit payment from its new investor in the quest to get full value for the investment of shareholders of the company.
Commenting on the company's achievement and recapitalisation plans, Ademayowa Adeduro, the managing director of the company, said, "The company has concluded the process to voluntarily delist its shares form the exchange.
"We filed a Certified True Copy of Court Sanction with SEC and applied for withdrawal of registration of Law Union's shares and delisting of the company's share from the NSE's main board."
Adeduro further revealed that at present, the NSE had granted it approval and the new investors could start paying shareholders the N1.23k per share and complete that aspect of the takeover.
Mea