How bears' comeback on Nigerian equities cost investors N470bn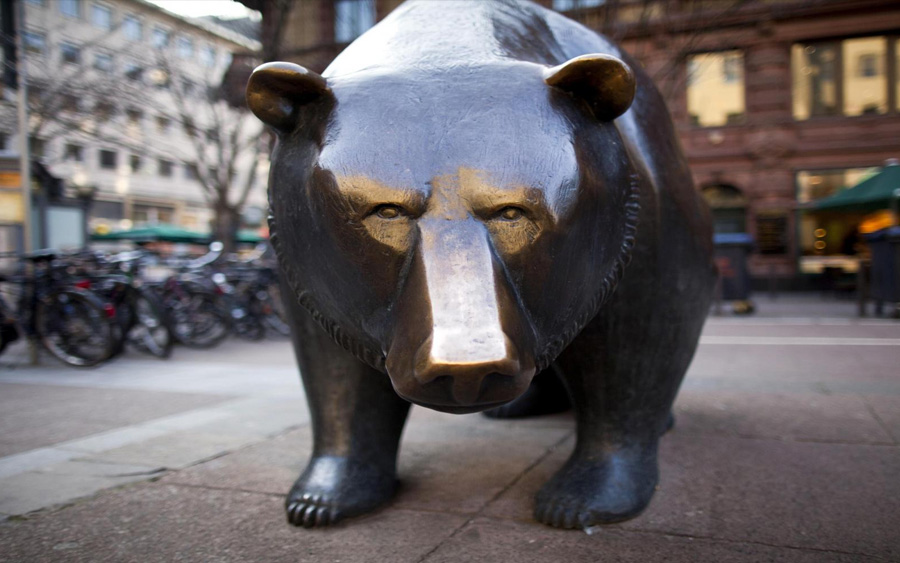 After eight weeks of hiatus from the local bourse, the bears staged a comeback dominating the market on three of the five trading days of last week.
Activity level was mixed, as volume grew strongly by 153.8 per cent week-on-week (WoW) while value declined 38.7 per cent (WoW).
Market valuation receded by 2.57 per cent as the All-Share Index (ASI) settled below the 35,000 psychological mark breached in the prior week, closing at 34,136.82 points after shedding 900.64 points.
Similarly, the aggregate value of equities investment at the domestics bourse shed N470 billion to close the week lower at N17.838 trillion from N18.308 trillion it closed last week.
Notably, investors' sell down in UBA (-10.9 per cent), DANGSUGAR (-7.7 per cent), FLOURMILL (-7.4 per cent), STANBIC (-6.5 per cent), ZENITH (-5.7 per cent), and DANGCEM (-3.4 per cent) drove the benchmark index lower, its first weekly loss in eight weeks.
The month-to-date (MtD) return moderated to 27.2 per cent while the year-to-date (YtD ) return for index declined to 27.2 per cent.
Meanwhile, performance across sectors was all broadly negative, save for the Insurance (+0.5 per cent) index that closed marginally positive, the Banking (-6.0 per cent), Oil and Gas (-4.4 per cent), Consumer Goods (-4.3 per cent), and Industrial (-0.7 per cent) indices closed in the red.
Based on the week's records analysts at Cordros Capital projected that in the short to medium term, "we still see scope for expansion in valuation multiples as the depressed yield environment remains compelling for yield-seeking investors to rebalance their portfolio towards equities.
"In the week ahead, we expect a mixed market performance due to continued profit-taking activities and positioning by early birds in dividend-paying stocks ahead of FY 2020 dividend declarations.
"We reiterate the need for positioning in only fundamentally sound stocks as the weak macro environment remains a significant headwind for corporate earnings."
A total turnover of 11.400 billion shares worth N35.892 billion in 39,265 deals were traded this week by investors on the floor of the Exchange, in contrast to a total of 4.509 billion shares valued at N58.733 billion that exchanged hands last week in 47,140 deals.
The Construction/Real Estate industry (measured by volume) led the activity chart with 8.529 billion shares valued at N6.055 billion traded in 438 deals; thus contributing 74.82 per cent and 16.87 per cent to the total equity turnover volume and value respectively.
The Financial Services Industry followed with 1.991 billion shares worth N19.933 billion in 21,725 deals. The third place was the Conglomerates Industry, with a turnover of 423.702 million shares worth N526.698 million in 1,962 deals.
Trading in the top three equities namely UAC- Property Development Company Plc, Transnational Corporation of Nigeria Plc and Jaiz Bank Plc (measured by volume) accounted for 9.259 billion shares worth N6.639 billion in 1,958 deals, contributing 81.22 per cent and 18.50 per cent to the total equity turnover volume and value respectively.
A total of 21,455 units of ETPs valued at N174.674 million were traded this week in 15 deals compared with a total of 986,941units valued at N4.685 billion transacted last week in 62 deals
Investors also traded a total of 11,014 units valued at N15.257 million during the week in 15 deals compared with a total of 13,332 units valued at N17.142 million transacted the previous week in 19 deals.