Heineken B.V Raises Stake In NB, Acquires 7.241m Shares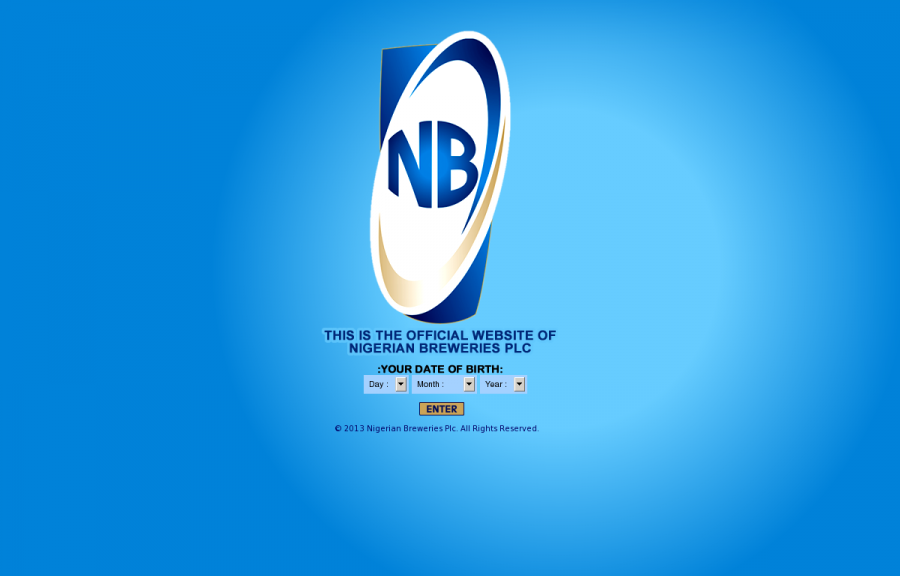 In what may be a seeming vote of confidence in the nation's economy, the Nigerian Stock Exchange (NSE) was on Monday informed of the purchase of 7,241,451 units of Nigerian Breweries Plc by Heineken Brouweijen B.V, its parent company, and substantial (foreign) shareholder.
There is however a divergence of opinion concerning the purchases that would see Heineken raising its stake in the company above the 3,019,363,804 units representing 37.76% holding as of December 31, 2019. Other majority shareholders as of that date are Distilled Trading International B.V, 1,237,500,160 shares, or 15.47%; and Stanbic Nominees Nigeria Limited, 1,051,124,133 units or 13.14%. This brings total stake of the three majority shareholders to 5,307,989,097 units or 66.37%, while the remaining 2,688,913,954 shares, or 33.63% were held by other individuals and institutions.
A breakdown of the latest transaction which occurred between August 19 and 21, 2020, at an average of N35.67 per share, or N245.923m, showed that the bulk of 6,772,522 shares at N35.95; followed by 66,887 shares at N35.89; and 55,000 units at N35.13 each
Before then, Heineken BV purchased a total of 274,542 units of which 125,964 shares were purchased at N33.92; followed by 62,339 shares at N36.35 per unit and 86,239 shares at N37.00, bringing average price to N35.76 per unit.
Between August 14 and 18, Heineken BV further acquired 72,500 units of Nigerian Breweries at an average price of N36.00 each, with 18,500 shares purchased at N36.88, and the remaining 54,000 units at N35.12.
Reacting to the move on Monday evening, an equity analyst with one of the blue-chip organizations in the Nigerian capital market, while craving anonymity explained that NB's parent company are only taking advantage of the low prices of the stock, compared to its potential to increase its stake.
"The stocks are damn cheap and they (Heineken BV) know very well," he stressed.
But Adebayo Adeleke, a shareholder activist and former General Secretary of the Independent Shareholders Association of Nigeria (ISAN) told Investdata.com.ng, "they know what they know. It's a free market too. But, caveat Emptor."
Alhaji Gbadebo Olatokunbo, another shareholder activist and co-founder, Nigeria (now Noble) Shareholders Solidarity Association (NSSA), agrees that NB is a sure buy any day, but accuses the majority shareholder of indirectly "buying local (Nigerians) investors out of the company."
This, he continued, is against the spirit of the indigenization policy of the Federal Government many years ago, accusing Heineken of robbing local investors by giving "with the right hand and collecting back with the left hand," under the guise of open market.
"NB is a Nigerian company natured by the Abebes, Ohiwereis and others. It started at Iganmu (Lagos) and is now all over Nigeria with the merger of other breweries in the country, and now some foreigners and companies are repurchasing its stocks, and our regulators are watching them.
"Now, tell me who is suppose to protect the local investors against such abuse?"
For him also, this is the normal script by majority shareholders/parent companies prior to delisting their shares from the Nigerian Stock Exchange (NSE) over the years.
Very soon, Olatokunbo continued, Heineken could come with the idea of delisting from the NSE, after purchasing almost all the shares, and then "run away with all the breweries that were their subsidiaries in Nigeria.
"I see what was happening as "a coup" against the government policy on local investor participation in our companies/economy and must be stopped now, as others are waiting and watching to act same way later."
Heineken is however not the only entity purchasing NB shares, the company's chairman, Chief Kolawole Jamodu, has also being gradually, but surely, raising his stake in what may be that he also knows what other retail shareholders are unaware of, or even blind to.
From 576,704 ordinary shares of NB on December 31, 2018, Chief Jamodu raised his shareholding to 766,704 units, representing an increase by 34.51% by the corresponding full-year of 2019. This remained same until May 20, 2020, according to the company's annual reports and accounts for 2019.
On May 28, 2020, Jamodu purchased 10,000 units of the company at an aggregate price of N43.27 per share; followed by another 10,000 shares at N37.00 on August 13, 2020.