HalalVest Partners AZAWON in Zakat e-Collections in Nigeria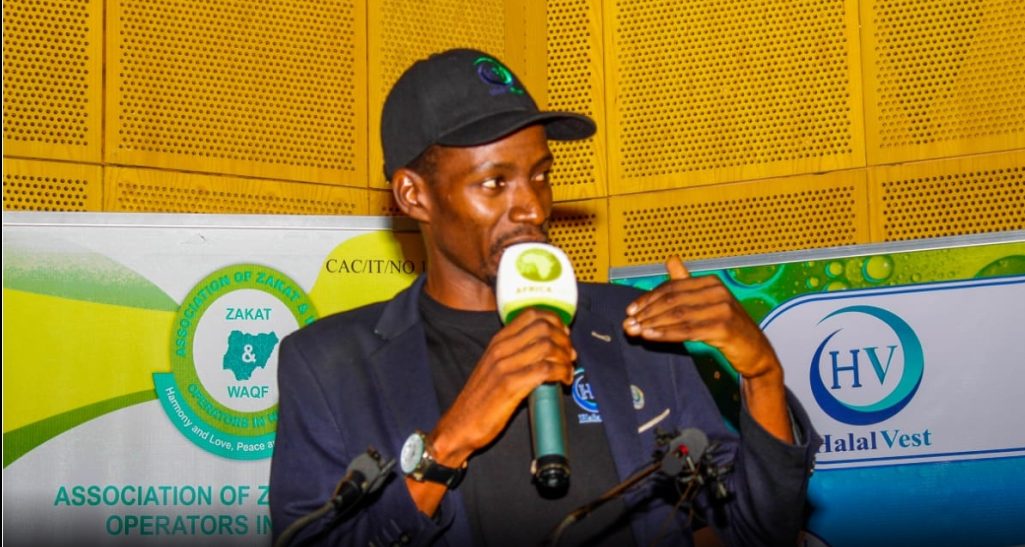 Halalvest Limited, a company duly incorporated and a member of Islamic Fintech Hub, has entered a partnership deal with the Association of Zakat and Waqf Operators in Nigeria (AZAWON).
This is part of its effort to drive Islamic Financial, Economic, and Social Inclusion, digital payments, and democratize access to seamless Zakat collections for Zakat Institutions, according to a statement on Monday.
According to the Chief Executive Officer of Halalvest, Mr. AbdulAzeez Oguntoyinbo, the partnership will enhance a scalable ecosystem for e-Collections and disbursement for Zakat and Waqf donations in ensuring a social-economic balance
In his statement, AbdulAzeez said the data released by the Nigeria Inter-Bank Settlement Systems (NIBSS) revealed that the total value of e-payment deals in the last 8 months was N238.7 trillion with a 50% year-on-year increase.
According to him, this indicates that more Nigerians are embracing the cashless policy of the Central Bank of Nigeria (CBN) which shows there is a rapidly growing market for e-payments due to the conjunction of rising smartphone usage and the lack of access to financial services of a large part of the population.
"We have developed a digital marketplace that simplifies access to Shari'ah financial products and services through a partnership with regulated noninterest institutions across several segments such as banking covering savings and loans, investment, takaful (insurance), pension, donations, payments for goods and services.
"The platform offers Shariah-compliant e-Wallet to users and merchants enabling them to easily pay and receive their Zakat, Sadaqah, and Waqf donations respectively. And also provides the Zakat Institutions with a comprehensive and intuitive merchant portal to manage all payments and collections easily, he said".
As part of the struggle to launch for 2023, HalalVest has secured an office in Kaduna set to start operations by January 2023 with its existing office in Lagos set to kick start by January 2023.
HalalVest has also built a Quick Service Point Kiosk to empower Cooperative members to transact in a halal way.
HalalVest is registered as a Cooperative Multipurpose Society and a Microfinance Institute member affiliated with the Association of Non-Bank Microfinance Institutions of Nigeria (ANMFIN).
HalalVest featured at the GITEX North Star Exhibition which aims to be the World's largest startup event held in Dubai World Trade Centre from 10th to 13th Oct 2022.
HalalVest has partnered with several Non-Interest Financial Institution to list their products and services for users to access towards enhancing ethical finance at the last mile.
Some of these are SunTrust Non-Interest Bank, Hilal Takaful Nigeria, Lotus Capital, Marble Capital, Nasfat Zakat and Sadaqah Foundation and others.
The fintech expressed optimism that it will continue to provide Shari'ah-compliant e-Wallet products, deepening financial inclusion and partnering with the key stakeholders to achieve growth and bridge the gap, the CEO explained.