FMN counting on borrowing to fund Honeywell acquisition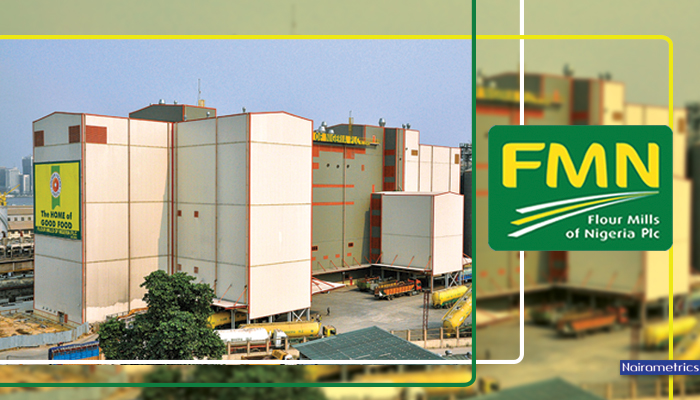 Flour Mills of Nigeria (FMN) Plc had an earnings call to discuss the ongoing acquisition of Honeywell Flour Mills Plc (HFMP) from Honeywell Group Limited (HGL) and it was revealed that FMN will borrow money to fund the acquisition.
According to Stanbic Research, the management team of FMN will fund the deal through cash and debt funding. It reads, "For FMN, management is working on a split of cash and debt funding, as it believes sole cash funding is not optimal."
Although, Ecobank had warned management of Flour Mills not to rush into the deal, sounding alarm that Honewell had been failing the repayment of a loan obtained from Ecobank over which there is a court case.
Meanwhile, Stanbic research also mentions that asides from FMN acquiring 72% stake in HFMP, the transaction also involves the purchase of 5% of FBN Holdings (FBNH).
According to Stanbic Research, after the acquisition, FMN will emerge with a total of 77% stake in HFMP. It reads, "FMN seeks to acquire c.72% and c.5% equity stake in HFMP from Honeywell Group Limited and FBN Holdings respectively. Post the acquisition, FMN will emerge with c.77% stake in HFMP."
It was also revealed that the transaction will be done with two Special Purpose Vehicles (SPVs). The first will be an FMN subsidiary which will hold 60% of the acquired stake, while the rest will be held by Excelsior Shipping, one of FMN's major shareholders. This means the whole transaction was not funded from FMN's balance sheet.
On financing the transaction, the management explained that the debt raised could see Net-debt/EBITDA ratio increase to 2x from its current 1.2x but they stated that they expect this ratio to reduce to 1.5x over the next two to three years given a strong cashflow.
Management, according to the report, also stated that they do not see debt repayment negatively impacting dividend payout in the near to medium term. They stated that they are comfortable with HFMP debt, however, citing that some short-term debts may be converted into long term debt obligations.
The management revealed that the acquisition will lead to FMN being an industry leader in the flour milling and pasta business in the country. It reads, "This combination should result in the leading flour milling and pasta business in the country, with combined milling capacity of about 40% of Nigeria's installed capacity… the acquisition provides FMN with access to the Tincan port area, which is a diversification from Apapa. Also, HFMP's Sagamu site provides distribution advantages as it complements FMN's Agbara location."
The report mentions that the transaction is valued at a total estimated value of 80 billion and it is still subject to regulatory approvals. It was also mentioned that FMN has no foreign currency exposure on its debt side and intends to keep it that way.
Ultimately, management revealed that they hope to run HFMP as a stand-alone business for now but plan to merge the two companies in the nearest future.
According to FMN's management, the acquisition of HFMP is in line with the company's 5-year plan, which includes organic and inorganic growth. They also mentioned that the acquisition supports FMN's drive to expand into the B2C space, where they see better profitability.
---
Credit: With contribution from Nairametrics