Coronation Harps on Balanced Equities, Fixed Income Investments Management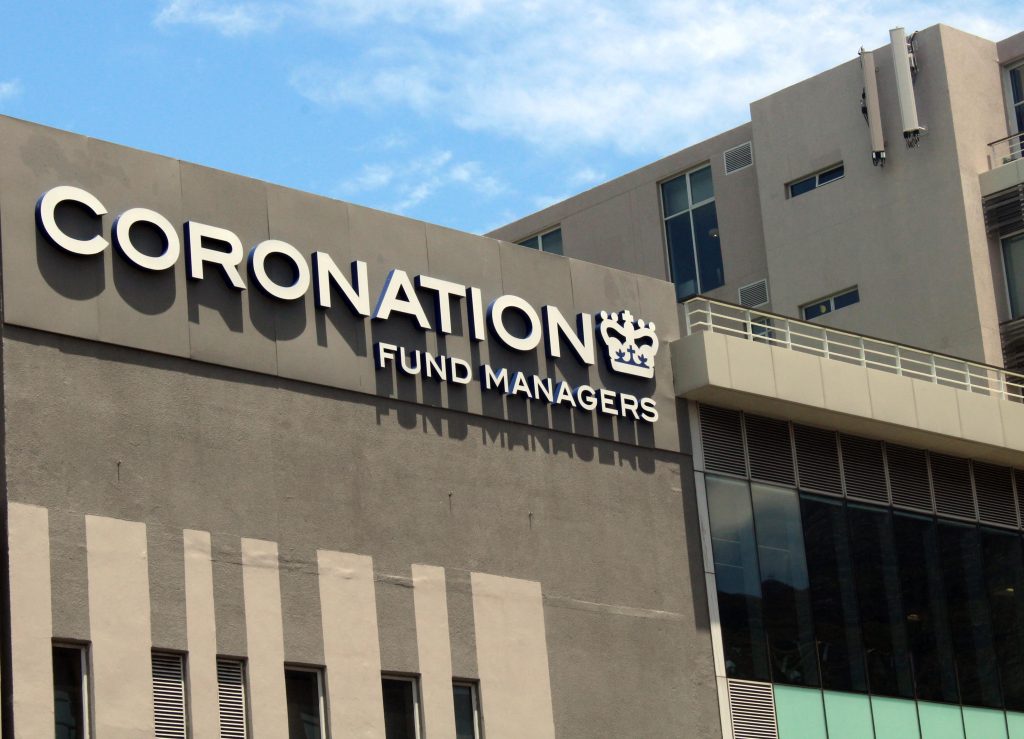 Coronation Asset Management Limited and Coronation Securities Limited, recently convened a panel of investment experts to interrogate risk and growth in Nigeria's currently volatile, interest rate investment environment.
The virtual event themed, "Best of Both Worlds from Equities and Fixed Income – a Balanced Fund", included live interrogation from a panel of independent investment experts grappling with the challenge of managing risk, protecting value, and achieving growth in the current market.
It featured an address delivered by Mounir Bouba, Chief Investment Officer of Coronation Asset Management; and a panel discussion with Sunmbo Olatunji – Group Treasurer of Access Bank, Dele Akintola – Chief Commercial Officer of Alerzo, Taiwo Olatunji – Head of Investment Banking at Coronation Merchant Bank with Jibola Odedina – Chief Executive Officer of Coronation Securities as moderator.
In his welcome address, Aigbovbioise Aig-Imoukhuede, Managing Director/Chief Executive Officer of Coronation Asset Management set the scene, reporting a 30.9% growth in the net asset value of Nigerian Mutual Funds since 2012, largely driven by compound annual growth rate (CAGR) in Money Market funds and Fixed Income funds.
According to him, this remarkable increase was largely driven by growth in Money Market funds and Fixed Income and Bond funds.
These had grown by CAGRs of 46.3% and 49.7% respectively, collectively currently constituting 68% of the net asset value of Nigeria's entire mutual fund industry, he said.
He noted that however, by contrast, Balanced Funds which leveraged both equities and fixed income asset classes grew by CAGR of 5.8% over the same period, accounting for only 2% of the net asset value of Nigeria's mutual fund industry.
"Given the ability of Balanced Funds to deftly integrate risk management with growth it was surprising, especially in the current high-risk environment characterised by value erosion and elusive growth, that more Nigerians were not considering Balanced Funds," said Aigbovbioise.
To address this knowledge deficit, Mounir explained the purpose of balanced funds, or hybrid or mixed funds, in uniquely and successfully combining growth and income objectives by investing in Stocks (for growth) and bonds (for income).
By avoiding risk concentration Balanced Funds invest in unrelated companies and a mix of different assets. This allowed Equities to outperform Bonds in upturns, and vice versa in downturns, "hedging risk by locking in growth regardless of market strength – and deftly achieving both wealth growth and wealth preservation" said Mounir.
Being managed by accredited investment professionals, Balanced Funds also open investment to ordinary people without the time or inclination to interrogate value or professionally research and identify winning assets. For average Nigerians, Balanced Funds also provided a one-stop-shop to the acquisition and management of multiple funds, while also providing single point to monitor them.
After dealing with the impact of inflation on investing and unpacking the drivers of volatility in the current market, Mounir shared Coronation's insight into the construction of diversified portfolios as an antidote to inflation and volatility.
The floor then opened to an expert investment panel that conducted a spirited interrogation of how best to preserve value, manage risk and achieve growth in Nigeria's currently inflation and volatility beleaguered market.
Inflation was likely to reset, though only after the elections. High interest rates were set to persist in the medium term. While high interest rates do traditionally attract investors into Bond funds, there was some discussion as to how best a fund could be run given that annual inflation is currently running at just above the 20% mark and bond returns have yet to reach that level. It was agreed that, as a method of method of dealing with investments when rates are very low, the Equity component of a Balanced Fund could give an important element of protection.
Wide-ranging conversations included a discussion of investment opportunities available given Nigerian's traditionally short investment horizons. Quirks like the popularity of high-risk crypto as an investment class, within a traditionally highly risk-averse investment population also came to the surface. The panel's exposition of the role of savings as an enabler of investment lead to a lively discussion on whether inflation had broken Nigeria's current market.
Considering the broad range of both topics and opinions, it was somewhat surprising to observe consensus emerging on the effectiveness of Balanced Funds in successfully managing both inflation and volatility in the current market.
"Through their blend of income stabilizing Bonds, and growth leveraging Equities, Balanced Funds continue to present the best risk-growth proposition in the current market," concluded Jibola.