Capital Flight: Zero local MRO forces Nigerian airlines abroad for maintenance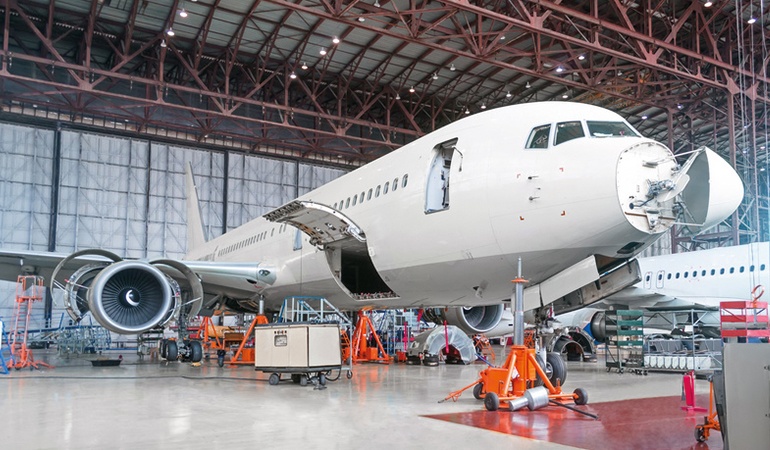 Due to scare maintenance facilities in Nigeria, airlines operating in the country often go abroad in search of Maintenance and Repair Organisations (MROs).
This is according to Captain Mohammed Abdulsalami, Rector of Nigerian College of Aviation Technology (NCAT) who highlighted the need to establish more aircraft maintenance facilities in Nigeria.
Speaking on recently in a webinar, Abdulsalami decried the high cost of maintaining an aircraft in the country.
He added that several airlines had been forced to go abroad to conduct maintenance, repair, and operations on their airplanes.
He said, "There are very few Maintenance and Repair Organisations (MROs) in Africa. There are about two in Northern Africa, two in Eastern Africa and the one in Southern Africa. We have had to take aircraft to other parts of Africa and beyond the shores of Africa for maintenance at great cost.
"For an aircraft the size of Boeing 737, we cannot paint it in Nigeria; we have to take it abroad. Painting is very basic. Airlines spend lots of money in major checks like C-checks and, D-checks at great cost. This increases the cost of running an airline."
Abdulsalami however raised hope that d a process towards bridging the gap had begun.
"On the part of the Nigerian government, we have started the process. We appointed transaction advisers, outlined business case and the procurement. Hopefully, we should have MRO established in Nigeria," he added.
The NCAT boss said the aviation school adopted a virtual model of operation in line with the current pandemic to educate its students, adding that the institution was teaching theoretical subjects for now.
He said, "We picked subjects that could be taught online. That is the knowledge-based ones. I will give you an example like aviation law. That one has no practical subjects. It is one we can conveniently do online."
"This is temporary until we reopen. In the long term, we have to look at the situation and conduct some of the training programmes virtually. We would examine when we would re-open."