Brent price surpasses $74 per barrel to trade 32-month high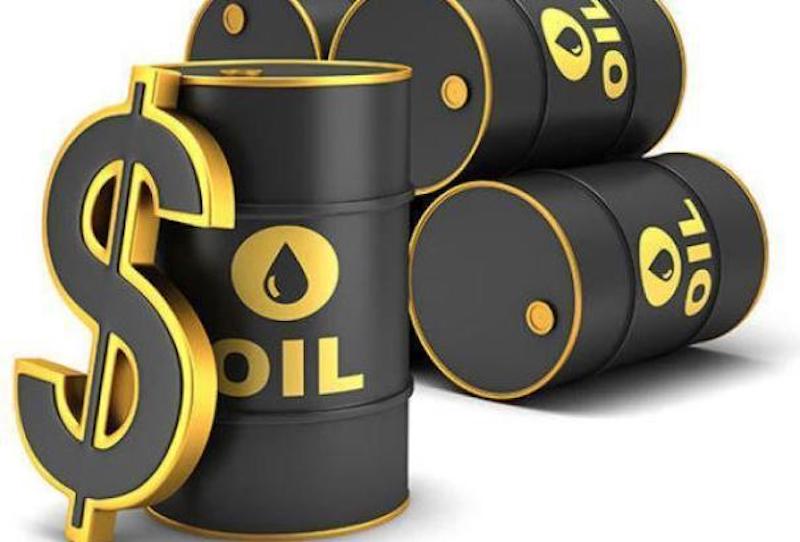 Brent price surpasses $74 per barrel to trade 32-month high
---
Crude oil prices have jumped on growing demand optimism as Brent crude trades over $74 per barrel, indicating a 32-month high.
The Brent Crude against which Nigeria's oil is benchmarked gained 1.84% on Tuesday to close at $74.2, while WTI recorded a gain of 1.75% to close at $72.12.
The surge in crude oil price is largely attributed to increased demand for oil after a report from American Petroleum Institute (API) showed a substantial draw in US crude oil inventories.
The American Petroleum Institute (API) on Tuesday reported a draw in crude oil inventories of 8.537-million barrels for the week ending June 11.
Analysts had predicted a much smaller draw of 3.290 million barrels for the week.
In the previous week, the API reported a draw in oil inventories of 2.108 million barrels after analysts had predicted a draw of 2.036 million barrels.
Crude oil inventories have fallen by more than 22 million barrels since the start of 2021, according to API data, but are still up 34 million barrels since January 2020.
Amidst the rising global oil demand, Saudi Arabia is expected to hike its crude oil production to 10 million barrels per day (bpd) by the end of 2021, up by 1.5 million bpd from May, Goldman Sachs said on Tuesday.
Farouk Soussa, Middle East and North Africa (MENA) economist at Goldman, raised his forecasts for Saudi Arabia's oil production by 500,000 bpd from previous estimates, according to a note carried by Bloomberg.
"We see risks to the oil sector as being significantly skewed to the upside," Soussa wrote in the note.
Meanwhile, Goldman Sachs continues to believe that Brent Crude will hit $80 per barrel this summer as global demand quickly recovers.
Elsewhere, analysts believe there is a possibility that oil will trade around $100 dollars per barrel in the year.
Although oil may not be headed to a new supercycle, prices still have room to rise from current levels because of a strong demand rebound and expected tightness in supply, some of the world's largest commodity trading groups say.
There is a chance for $100 oil, Jeremy Weir, chief executive officer at commodity trader Trafigura, told the FT Commodities Global Summit on Tuesday.
"You need higher prices to incentivize… and also maybe to build on the cost of carbon in the future as well. You also need to attract capital in the business," Weir told the online debate.
The largest commodity traders are bullish on oil in the near term, too.
"Higher from here" for the next six months, Glencore's Head of Oil Marketing, Alex Sanna, told the same event on Tuesday.
According to Sanna, better news about vaccination programs, inflation bringing in investor cash, and the demand recovery will all contribute to rising oil prices.