Chill in Nigeria stock market as investors lose N340bn in one day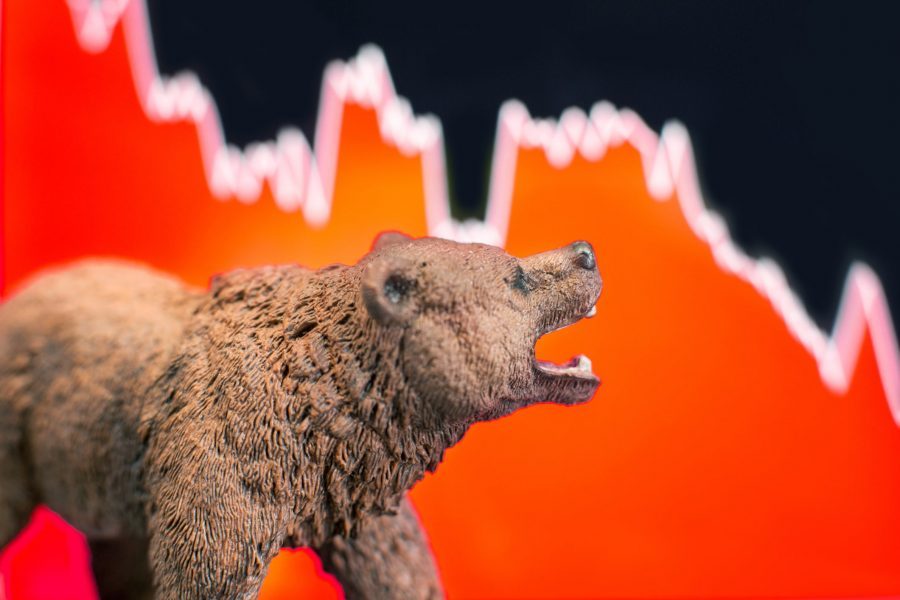 Chill in Nigeria stock market as investors lose N340bn in one day
---
The winter came for the domestic equities market on Tuesday as the market opened to lose ground to the bears with equities investors counting their losses over 26 securities.
During the session which was the first trading day of the week, the bourse closed southwards by 1.66 per cent decline in the benchmark index which translated to N340 billion losses for investors.
Thus, the Nigerian Exchange Limited All-Share Index (ASI) closed lower at 38,507.29 basis points from 39,156.28 basis points while the market capitalisation dropped to N20.07 trillion from N20.41 trillion.
The loss of the day is way above the N224 billion profit recorded by investors throughout last week during which the benchmark index also upped by 1.11 per cent.
Due to the massive loss of the day, Month-to-Date (MtD) gain moderated to +0.2 per cent while Year-to-Date (YtD) loss increased to -4.4 per cent.
Meanwhile, Business Metrics gathered that the doom was specifically spelled for the market by late sell-offs in the shares of Airtel Africa (-10 per cent), and 25 other stocks which weighed significantly on the collective market value and dragged it to the red zone.
Analysing by sectors, the Insurance (+0.4 per cent), Banking (+0.2 per cent) and Oil & Gas (+0.1 per cent) indices closed higher while the Consumer Goods (-0.2 per cent) index declined. The Industrial Goods index closed flat.
The total volume of trades increased by 2.9 per cent to 297.35 million units, valued at N3.65 billion, and exchanged in 4,402 deals. ACCESS was the most traded stock by volume at 43.14 million units, while UHOMREIT was the most traded stock by value at N695.88 million.
AIRTELAFRI (-10.0 per cent) and OKOMUOIL (-9.4 per cent) topped the losers' list, while CWG (+9.7 per cent) and BERGER (+6.7 per cent) recorded the most significant gains of the day.