Brent crossed $80 mark on Tuesday before marginal pullback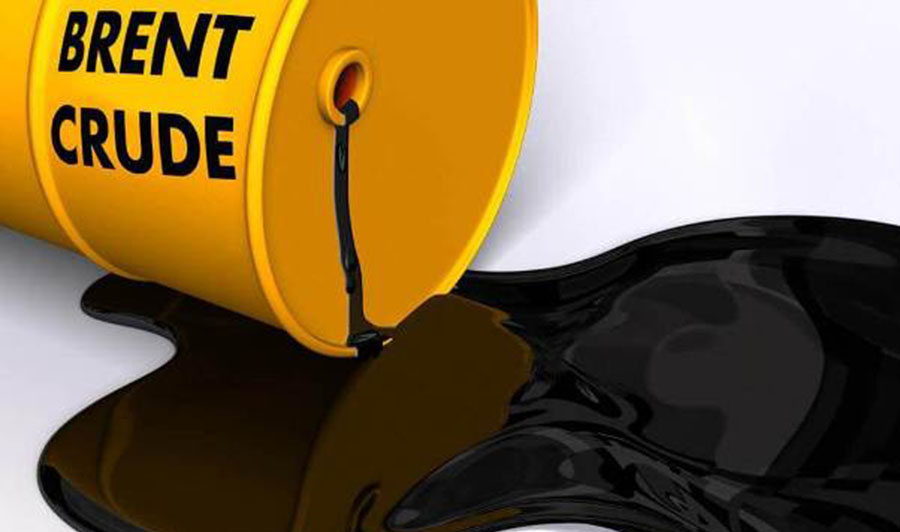 Brent, the international benchmark, rose as much as 0.9 per cent to $80.22 a barrel early on Tuesday, hitting a three-year high for the second consecutive day before settling 0.6 per cent lower at $79.09.
Analysts said that the soaring price, with the front-month contract up almost 200 per cent in a year, was the result of less drilling by US shale producers, supply disruption following hurricanes in the Gulf of Mexico and fast-rising demand, which left stored natural gas stocks well below the five-year average.
"The price could go much higher if the weather is as cool this winter as some people predict," Andrew Gillick at energy consultancy Enverus told Financial Times.
"Investors remained bullish as supply disruptions in the United States from hurricanes are continuing for longer than expected at a time when demand is picking up due to easing lockdown measures and the wider rollouts of COVID-19 vaccination," said Chiyoki Chen, chief analyst at Sunward Trading.
Soaring energy prices in the US have already sparked some White House concern, with President Joe Biden calling earlier this month for an investigation into why average petrol prices — up almost 50 per cent in the past year to about $3.19 a gallon — are so high.
Hurricanes Ida and Nicholas, which swept through the U.S. Gulf of Mexico in August and September, damaged platforms, pipelines and processing hubs, shutting most offshore production for weeks.
Also weighing on supply, top African oil exporters Nigeria and Angola will struggle to boost output to their quotas set by the Organization of the Petroleum Exporting Countries (OPEC) until at least next year as underinvestment and nagging maintenance problems continue to hobble output, sources at their respective oil firms warn.
Their battle mirrors that of several other members of the OPEC+ group who curbed production in the past year to support prices when COVID-19 hit demand, but are now failing to ramp up output to meet soaring global fuel needs as economies recover.
Biden's national security adviser Jake Sullivan travelled to the Middle East this week for talks with Saudi crown prince Mohammed bin Salman, although it is unknown if oil prices were on the agenda.
The broad rally in energy markets comes amid constrained supply and growing competition between Europe and China, which has pushed gas prices to record levels in recent weeks.
At home, the rising oil price is a good indicator for government fiscal plan. The current price is well above the $57 oil benchmark indicated in the 2022-2024 Medium Term Expenditure Framework (MTEF) and Fiscal Strategy Paper (FSP) approved recently by the Nigerian Senate.