Bankers' quotas to achieving SDGs crucial, says Olugbemi, CIBN president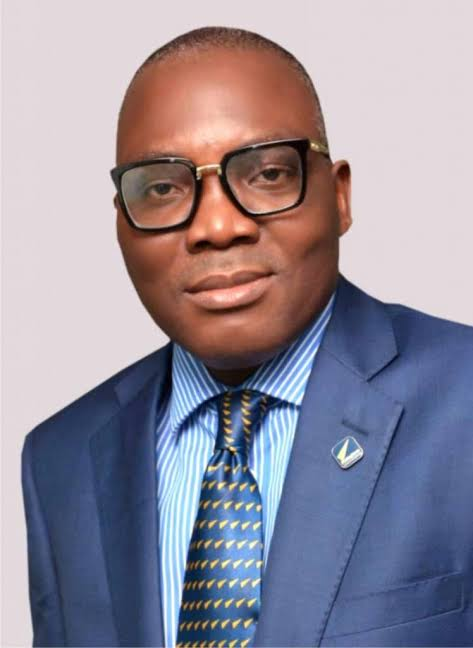 Bayo Olugbemi, the president and council chairman of the Chartered Institute of Bankers of Nigeria (CIBN) has said bankers have critical roles to play in achieving Sustainable Development Goals (SDGs) in Nigeria.
He reiterated this while delivering his welcome address at the 13th Annual Banking and Finance Conference held on Tuesday with the theme "Facilitating a Sustainable Future: The Role of Banking and Finance".
According to him, while a sustainable future might means different things in the literature, the United Nations offers a comprehensive but concise picture of what a truly sustainable future would resemble.
"This picture is brilliantly captured within the 17 United Nation's Sustainable Development Goals (SDGs) which include Decent Work & Economic Growth; Industry, Innovation, and Infrastructure; Gender Equality and Reduced Inequality.
"Given the 17 goals and implicit 169 targets, we cannot only have a better understanding of the sustainable future to strive for but the blueprint to achieve this.
"In the quest to achieve such goals, the banking sector no doubt has a pivotal role to play," he explained.
Olugbemi added that banks, often called the lifeblood of the economy, are generally responsible for the efficient allocation of resources which is a forerunner to wealth creation and in turn economic growth and development.
"Given the recent disruption caused by the impacts of the Covid-19 Pandemic, the role of banks have become more important now than ever before. But what exactly are the banks' roles?" he enquired.
Meanwhile, He said that this year's edition of the conference aims to uncover and articulate the roles of the banking and finance sector in achieving a sustainable future we so desire.
"Given the complexity and scope of this topic, the theme would be tackled along with the 5 sub-themes and two breakout sessions over the next two days. The specific topics to be addressed are as follows:
• An Assessment of Inclusive Banking and the way forward
• An articulation of the risks of facilitating a sustainable future and positioning of banks in tackling such risks
• A discussion on how Fintech is shaping the future through innovation and disruption
• A discussion on Leadership and Competence in the Banking Industry
• A discussion on Green Banking and Economic Growth
• The Impact of Finance on Emerging Sectors: Spotlight on MSMEs, Manufacturing, Creativity and Agriculture Industry
• The Impact of Finance on Emerging Sectors: Leveraging Digital by the Banking Industry
The 13th edition of the conference, according the the CIBN boss, is a unique one in the annals of the Institute to be deployed as a hybrid of both physical and virtual attendance of over 2,500 participants from various locations across the globe.
"Despite the challenges of the pandemic, the Institute has been innovative in executing all its activities including my investiture as the 21st President/Chairman of Council of the Institute using Digital Platforms," he said.