Artificial Intelligence and the passenger experience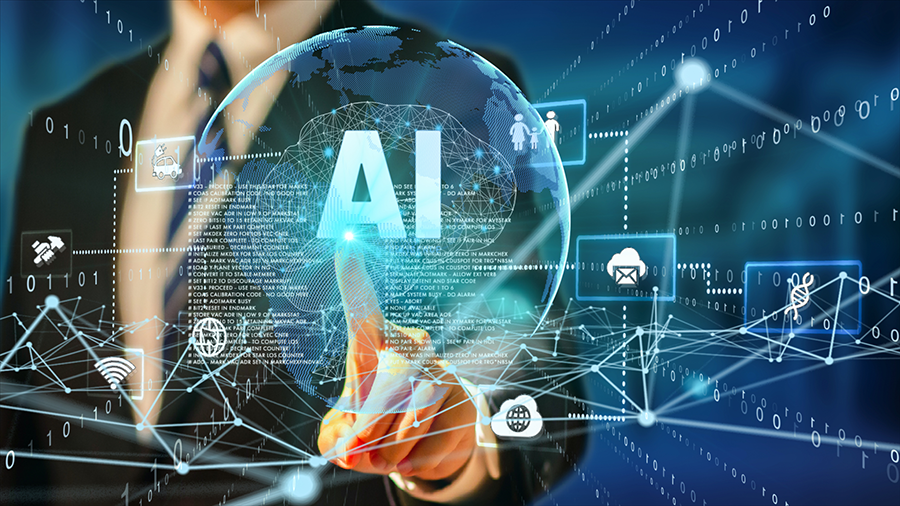 By Ekelem Airhihen,  a trained mediator, chartered accountant, certified finance and IT consultant, certified in policy and public leadership, and an airport customer experience specialist, has an MBA from the Lagos Business School. He is a member, ACI Airport Non-aeronautical Revenue Activities Committee; and is certified in design and implementation of KPI for airports. He can be reached on ekyair@yahoo.com and +2348023125396 (WhatsApp only)
---
Airports across Africa will find artificial intelligence useful for data analysis and decision making as it seeks to grow the participation of the continent in the global aviation industry value chain.
Customer service and the customer experience can be enhanced leveraging the technology of machine learning. One such machine learning model which uses deep learning techniques to generate human-like texts is ChatGPT. Its goal is to assist users in generating human-like text so that work and activities become more efficient and accurate – tilting the customer experience towards the positive.
Accenture defines AI as:
"A constellation of many different technologies working together to enable machines to sense, comprehend, act, and learn with human-like levels of intelligence."
Open AI states that they have "trained a model called ChatGPT which interacts in a conversational way. The dialogue format makes it possible for ChatGPT to answer follow-up questions, admit its mistakes, challenge incorrect premises, and reject inappropriate requests." This is a state-of-the-art language processing AI model. It speaks in a conversational way, has a chatbot which has the capacity to revolutionise operations across almost every sector. This is a trending technology application that also carries promise and challenges for aviation.
ChatGPT is trained on a wide and different range of internet text and as such is capable of comprehending and generating text on a diverse variety of topics. Its capabilities include among others, answering questions, summarising text and generating creative writing. So it is able to comprehend and respond to human-like queries in a natural way as if in a conversation. This technology can be integrated into various applications and industries such as chatbots, virtual assistants, content creation, among others.
Within the aviation industry, ChatGPT does have various uses and applications across the industry value chain. Though there is still need to exercise caution in the use of this technology it does have promise in such areas listed below and are not limited to them as technology is dynamic.
Customer service activities such as providing flight information and answering common questions can be automated using this technology. The positive side to this is that it takes away the need for a large pool of staff working round the clock answering questions and responding to challenges faced by customers. More complex issues can then be assigned to staff as such tasks as email and chat support are automated.
Airlines can leverage ChatGPT to improve their passenger experience by enabling natural sounding and accurate responses to common questions such as flight status, baggage information and booking confirmation. One challenge in using animated software is in getting voices that sound much like my Nigerian English speakers which are pre – recorded. Other African countries may also have to contend with this challenge. However it will go a long way in improving the passenger experience as anxiety, uncertainty and wait times are reduced on the part of the passenger.
Customised information, recommendations and offers through analytics allow for personalization of the customer experience both for the airline and airport. This kind of information can come to the passenger through a chatbot integrated into the website or mobile app of an airport and airline also. Leveraging data such as purchase history, flight status and preferences this can be achieved along every stage of the passenger journey.
So a passenger coming to the airport can from the website or airport app know which terminal the flight will be departing from even before reaching the airport. With information gathered from the passenger's flight itinerary, personal preferences including real time information about airport and flight status, chatbot can suggest a nearby restaurant or lounge, duty free shops, a faster way to reach the gate as well as estimated time to gate and time to board among others.
Even employees can benefit from personalised training programmes that can simulate a wide range of scenarios such that training costs are optimised and members of the airport community can have common training on issues that impact the customer experience across a wide range of possibilities.
However as with every human invention it does not mean that its use should not be supervised and monitored. A refusal to do so could create ill feelings in customers due to unresolved or poorly resolved issues that can dampen the customer experience. Where the accent of the chatbot is unAfrican, the ill feeling may be accentuated where the traveller is coming from places where tensions related to race are pronounced unless the passenger remembers that afterall the "person" on the other side is not flesh and blood.
Challenges in its implementation range from ensuring that the data used by chatGPT is compatible with data used by existing systems, ensuring privacy and security of data, training chatGPT on a large amount of data to effectively perform its task, requirement of a lot of computational resources to run effectively and fine-tuning to understand the language applicable to aviation industry, among others.
This emerging technology and application of artificial intelligence does carry with it possibilities to grow business in aviation and improve also on regional integration across Africa.
---
Business Metrics Nigeriacommits to publishing a diversity of insights, views, opinions and comments. It, therefore, welcomes your reaction to this and any of our articles via email: editor@businessmetricsng.com