Still On Danbatta's NAE's Council Election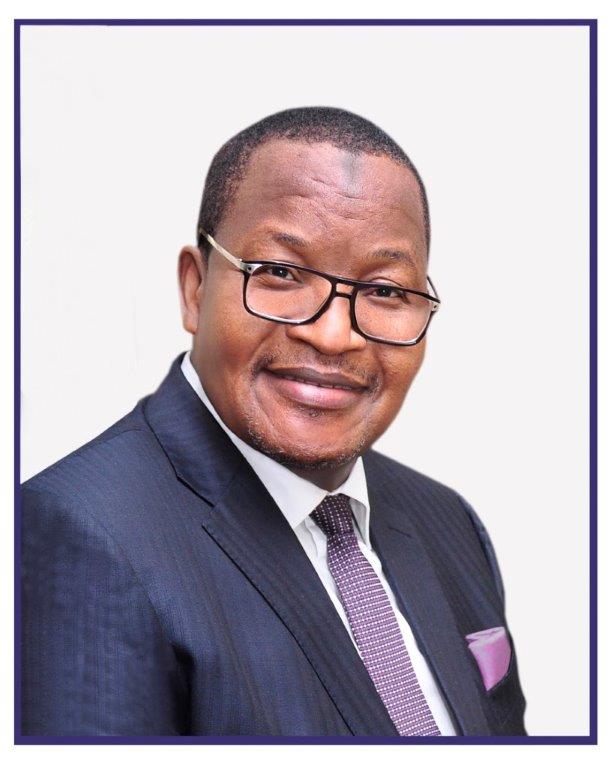 By  Nura Ibrahim Azare
---
Recently, the Executive Vice Chairman and Chief Executive Officer of the Nigerian Communications Commission (NCC), Prof. Umar Danbatta, was elected into the Governing Council of the Nigerian Academy of Engineering (NAE). It is a step which many believe signposts his outstanding role in the development of engineering profession in the country.
We all know that he Council of NAE is the highest decision-making body of the Academy as it oversees the country's highest professional bodies in science, technology and engineering.
Danbatta, a professor of telecommunications engineering with several decades of experience in academia and professional practice, was inducted a Fellow of NAE on June 21, 2018, during the Annual Lecture and Investiture of 10th President of the Academy. His leadership of the industry has seen him virtually won every awards that's there to be won, including an honorary doctorate degree.
Danbatta's contributions to the engineering profession has been eloquently attested to, with a number of public lectures, including one at the Academy on November 9, 2016, titled 'The National Broadband Plan as Catalyst for Social and Economic Transformation: The NCC Mandate.'
But it's in the telecom industry that Danbatta made his mark.  The narratives of our digital transformation process would be incomplete without constructive diagnosis and recognition of the extraordinary role/s played by distinguished technology professionals like Prof. Danbatta.
Indeed, once in a lifetime, nations are blessed to birth some of their extraordinary human resources. These phenomena occur and magically emerge like a comet out of the inner universe with rare potentials that illuminate and accelerate national development. Cerebral human resources are treasures to their nations. They are found in Education, Industry, National defence, Entertainment, Communication, Technology, Art and Culture, Science and Engineering, Armed Forces and Security, etc. Meanwhile, the inability of the State to discover and govern through innovative merit-cantered human resources often lead to underdevelopment of nations.
Prof.  Danbatta's research-centric driven performance on the job as a quintessential digital regulator has exponentially transformed our society, economy, and lives in no small measure. Digital technologies have become an intricate part of our existence – dramatically navigating our actions at the speed of thought, providing unimaginable goods and services and security of life at almost all levels of existence. He recently midwifed a highly successful auction of 5G spectrum, bringing over half a billion dollars into the coffers of the Federal Government.
Thus, Nigeria is lucky to have a man like Prof. Danbatta at the helm of affairs of the national digital-spectrum centric challenge at a time like this. Indeed, many will be right to proclaim that Prof. Umar Danbatta is God sent to redeem the digital promise of the Nigerian Nation and by extension, Africa's requirement for sustainable development.
This globally acclaimed Professor is currently serving a second term of five years in office as Chief Executive Officer of the NCC following the approval of President Muhammadu Buhari in 2020. Danbatta earned his BEng, MSc degrees from the Technical University of Wroclaw in Poland and received his PhD from the University of Manchester Institute of Science and Technology (UMIST).
Prof. Umar Danbatta is a multiple award-winning professor who successfully spearheaded the attainment and surpassing of Nigeria's national broadband target in 2018. He is currently among those leading the charge for the realization of the new national broadband target of 70% by 2025, after the country achieved and surpassed its earlier national target of 30% penetration in 2018.
Through effective regulatory regime and various cutting-edge initiatives, Danbatta has strengthened the role of telecommunications sector as a major contributor to the country's Gross Domestic Product (GDP) growth, and boosted telecoms investment inflows from $36 billion to over $70 billion since 2015, among others.
Before his appointment to lead NCC in 2015, Danbatta, who is a professor of telecommunications engineering, had worked in academia as lecturer where he supervised more than 60 PhD, MEng and BEng projects in diverse areas of telecommunications, rising to the position of Acting Vice-Chancellor in a Nigerian university. He was the Vice-President of the Digital Bridge Institute (DBI), an international centre for advanced communications studies established in 2004 by the Commission (NCC) for capacity in diverse areas of Information and Communication Technology (ICT).
While at DBI, Danbatta developed expertise in the following major areas of ICT implementation, policy and regulation, including Regulation of the Telecommunications Sector of the Nigerian Economy; Competition, Interconnection and Price Regulations in a Developing Economy; and Issues Concerning Authorization of Telecommunications Services in a Developing Economy.
The other areas of his expertise are Strategies for ensuring Universal Access and Service to Telecommunications Services; Strategies towards Effective Spectrum Management in a Developing Economy; Issues on Institutional and Legal Framework for Effective Regulation of Telecommunications Services; and, New and Emerging Technologies and Impact on Regulation of the Telecommunications Sector of a Developing Economy, among others.
He is a recipient of scores of distinguished awards and certificates of honour both nationally and internationally, including the prestigious Zik Prize in Professional Leadership. His strides in reviving the Emergency Communications Centers (ECCs) and the introduction of harmonized national emergency communication number, 112, helped the NCC to win the International Public Relations Association Golden Award in the year 2000, as the centers played a pivotal role in containing the COVID-19 pandemic in Nigeria.
Prof. Danbatta has served two terms of five years as a Member of Council for the Regulation of Engineering in Nigeria (COREN). He is a Fellow of many professional bodies, including the Nigerian Society of Engineers (NSE), Nigerian Academy of Engineering (NAEng), Renewable and Alternative Energy Society (RAES) and Nigerian Institute of Electrical and Electronic Engineers (NIEEE).
With the launch of 5G network in Nigeria, there are assurances to leverage on 'Enhanced mobile broadband (eMBB); Massive machine-type Communications (mMTC) and Ultra-reliable and low-latency Communications (URLLC) for accelerated development under his watch. Recently, Prof. Danbatta emphasized that the goal of the commission was for Nigeria to be one of the leading nations with 5G technology deployment to benefit all stakeholders and contribute maximally to the digital economy policy of the Federal Government.