Stanbic IBTC forecasts 3.3% contraction for Nigeria's economy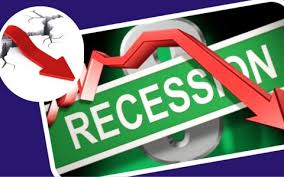 Analysts at Stanbic IBTC Bank have projected that Nigeria's economy would sustain its recessionary trend in the second quarter of this year based on its current micro and macroeconomic indices.
Anchoring some of their projections on the present purchasing managers index (PMI) which fell to 42.4 in May, amongst other indices, analysts at the bank foresee that the PMI picking in the months ahead but albeit at a level still below the 50 mark.
In a statement issued by an economist with the bank, Gbolahan Taiwo, the lender predicted: "We expect the PMI reading will continue to pick up over the coming months as economic activities continue to rise, however, it will mostly remain below the 50 mark, which signals a contraction."
Specifically, the analysts expect the nation's economy to contract 3.3 per cent this year on lower oil prices and the fallout from the coronavirus pandemic.
Stanbic IBTC Bank and IHS Markit's PMI rose slightly to 40.7 in May from 37.1 the previous month.
The Central Bank of Nigeria (CBN) had reported a marginal slide in the manufacturing PMI ebbing to 42.4 in May, reflecting a contraction in the sector for the first time after positive readings over 36 consecutive months.
This however is not coming as a shock as indications are rife that the economy alongside many other are bound to plunge into recession as they take hit from Coronavirus pandemic that has disrupted the global economy.