NSE back above water, Nairobi still in difficulties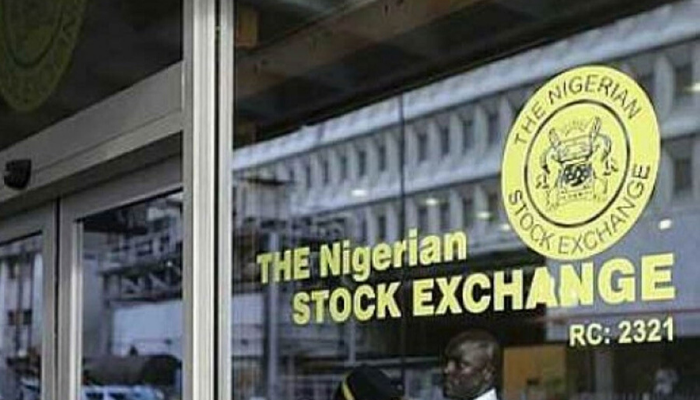 By FBNQuest Research
The NSEASI crossed a notable threshold on 02 October, returning to positive territory ytd for the first time since 26 February.
The advance has now widened to 8.0%, compared with a -3.8% ytd contraction for the Jo'burg all-share and a -32.3% slump in Nairobi (NSE20).
Healthy GDP growth and household spending have been absent in Nigeria since early 2015.
We struggle therefore to explain the index's relative outperformance although we can point to the removal of fuel subsidies as a market-friendly reform, albeit one that the FGN chose not to proclaim from the rooftops.
A handful of listed companies in Nigeria have reported better-than-expected results for Q3 2020 but the principal driver in our view has been a change in direction in asset allocation following the crashing of yields on fixed-income securities (FGN paper, essentially). The change has its limits, however.
Returns on NTBs are negligible while even the long end of the FGN bond curve (Mar'50) barely yields 7.0%. The stop rate for the 362-day paper at the CBN's auction of OMO bills last week was set at 8.0%.
For the sake of perspective, we should remember that inflation is running at 13.7% y/y, and that the PFAs and other domestic non-bank players have been barred from the market in OMO bills since October.
When such bills mature, the temptation for these investors is to add exposure to domestic equities.
The latest data from the regulator has just 4.8% of PFAs' assets under management held in equities in August. The most recent comparable figure from its Kenyan counterpart is 17.3%,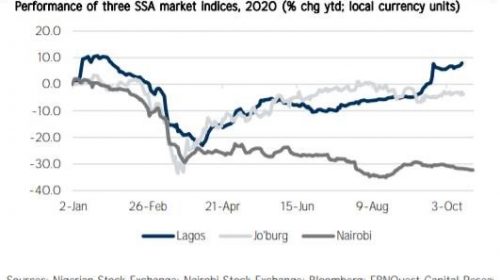 For the offshore community, the preferred African market remains Cairo. This is the only economy in the Middle East and North Africa sub-region for which the IMF does not project contraction this calendar year.