March 11 Governorship Elections : What INEC is Planning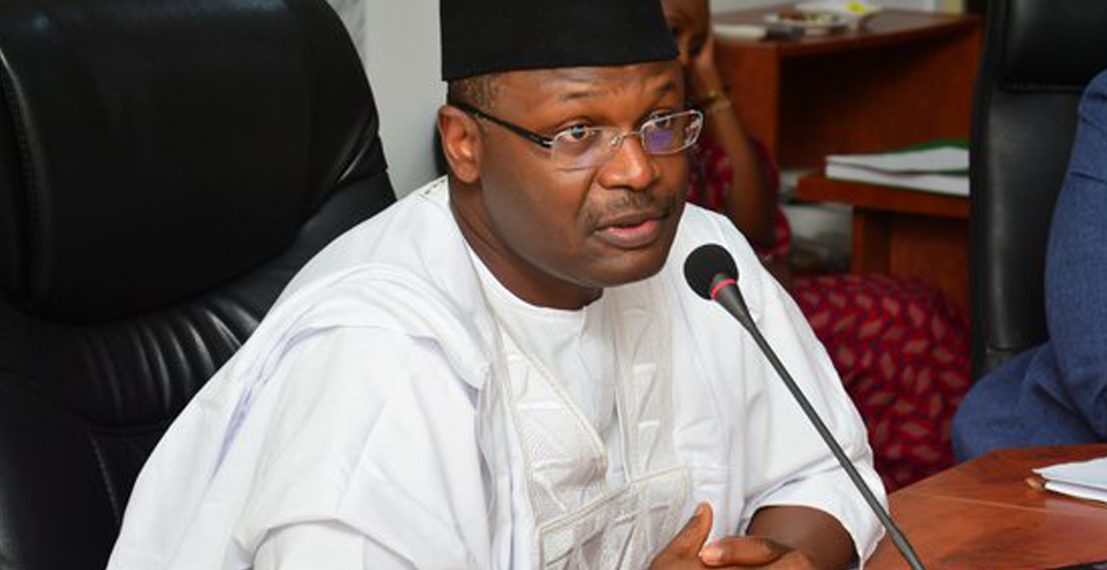 The Independent National Electoral Commission (INEC) has revealed its plans for the forthcoming March 11 Governorship and State House of Assembly elections.
Professor Mahmood Yabuku, the Chairman of INEC, over the weekend said that the Commission intends to avoid similar deficiencies that occurred in the just concluded presidential and national assembly elections held on Saturday, February 25.
While, addressing Resident Electoral Commissioners (RECs), he instructed that towards the success of the forthcoming elections, refresher training must be conducted for ad hoc staff that participated in the last election.
"Where they are replaced for good reason, they must be properly trained so that processes are not delayed or compromised at any stage," he added.
He directed that election day logistics be finalised days before the election and handled by the Electoral Officers (EOs) at Local Government level.
"This has been our standard practice," he said.
He added that centralising the process as was done in some states resulted in delayed deployment of personnel and materials and late commencement of polls.
"RECs will be held responsible for any tardy arrangement or the failure to deploy electric power generators to collation centres or polling units where such facilities are needed. The Commission has enough facilities in all the States of the Federation. Failure to deploy them is simply inexcusable," the INEC Chair warned.
He also stated that On-Election-Day technology, the Bimodal Voter Accreditation System (BVAS) will once again be deployed for voter accreditation and result management, adding that the deployment of BVAS has gone a long way to sanitise voter accreditation as can be seen from the result of recent elections.
"Since last week, the Commission has intensified the review of the technology to ensure that glitches experienced, particularly with the upload of results are rectified. We are confident that going forward the system will run optimally," he said.
Arising from last week's election, Prof. Yakubu said the Commission has received reports from its State offices as well as complaints and petitions from political parties and candidates.
"Where infractions of any kind are proven, there will be redress. I must add that any action taken by the Commission is without prejudice to the rights of parties and candidates to seek further remedy as provided by law," he assured.
He continued: "As we approach the Governorship and State Assembly elections, we must work harder to overcome the challenges experienced in the last election. Nothing else will be acceptable to Nigerians.
"All staff found to be negligent, whether they are regular or ad hoc officials, including Collation and Returning Officers, must not be involved in forthcoming elections. RECs must also immediately initiate disciplinary action where prima facie evidence of wrongdoing has been established."
Angers, Allegations, Denials
Business Metrics understands that there has been outpouring of displeasure from opposition political parties over the conduct and results of the presidential and national assembly elections conducted by the commission on February 25.
Acknowledging this fact, Professor Yakubu had said, "No doubt, last week's national elections raised a number of issues that require immediate, medium, and long-term solutions.
The planning for the election was painstakingly done. However, its implementation came with challenges, some of them unforeseen.
"The issues of logistics, election technology, behaviour of some election personnel at different levels, attitude of some party agents and supporters added to the extremely challenging environment in which elections are usually held in Nigeria."
Beyond these bottlenecks acknowledged by the INEC, leading opposition parties, the PDP and LP, have also alleged gross rigging and use of violence in the elections.
They have headed to the court to seek redress and particularly challenge INEC's process that produced winner of the presidential election.
INEC had announced Mr. Bola Ahmed Tinubu, the candidate for the ruling All Progressives Congress (APC), as winner of the presidential election with 8.8 million votes, while main opposition candidates Atiku Abubakar of the Peoples' Democratic Party (PDP) and Peter Obi of Labour Party (LP) had 6.9 million and 6.1 million votes, respectively.
Similarly, winners have also been declared for 423 national legislative seats while supplementary elections will be held in 46 constituencies, according to INEC boss who also said that in the Senate, 98 out of 109 seats have been declared.
Mr President's take: Earlier, President Muhammadu Buhari had also acknowledged that the electoral exercise was not without fault. He however maintained that the election did not lose its freeness and fairness as he gave stern warnings to those who intended to challenge it. (READ MORE BELOW)
Tinubu: Take Your Case to Court, Not the Streets – Buhari Tells Atiku, Obi