From 10th to 1st: How Telegram became the most downloaded App in the world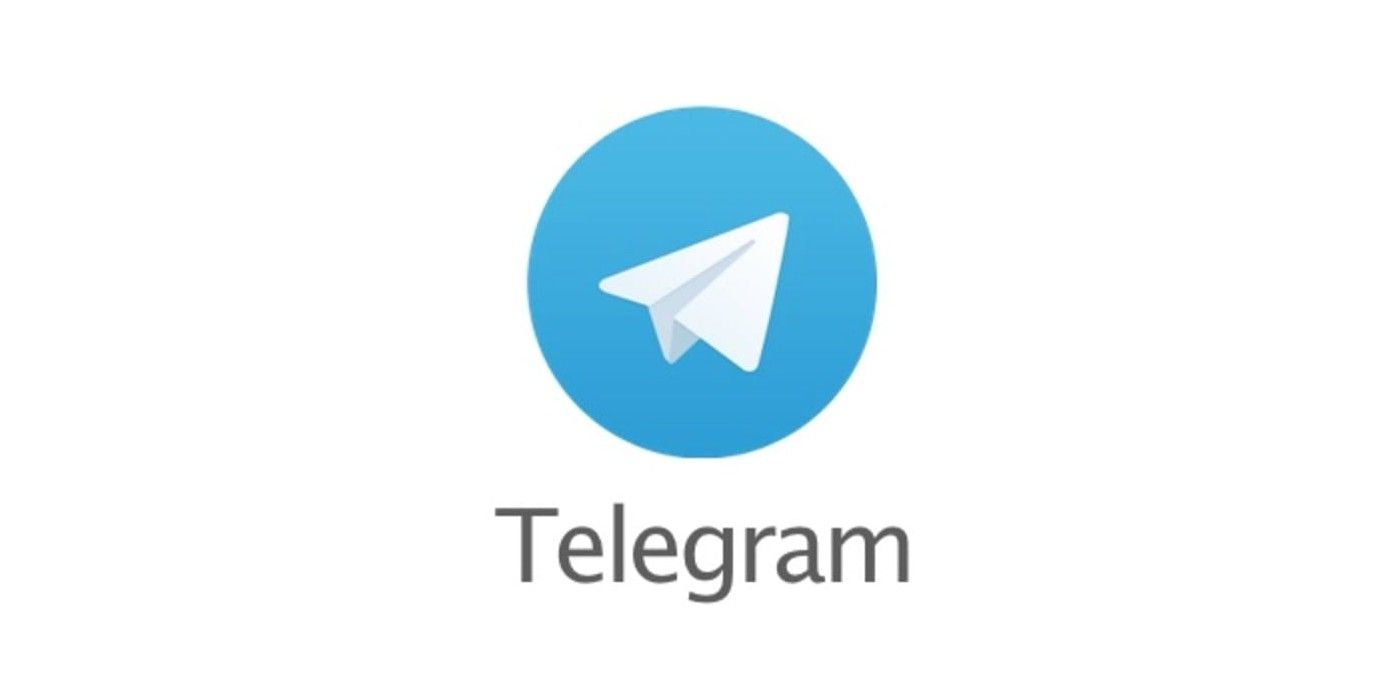 From 10th to 1st: How Telegram became the most downloaded App in the world
---
Sensor Tower has released its download numbers for January 2021, with Telegram leading the pack as it was the most downloaded non-gaming app worldwide with more than 63 million installs.
The latest download figure in the month which was about 4 times its downloads one year ago.
India accounted for 24 per cent of Telegram downloads within the past month with more than 15 million installs.
The second-highest number of Telegram downloads came from Indonesia with over 6 million.
The full top 10 rankings of non-gaming apps worldwide by downloads for January 2021 was compiled by Sensor Tower using estimates from Sensor Tower's Store Intelligence platform.
TikTok was the second most downloaded non-gaming app worldwide last month with close to 62 million installs.
The countries with the largest number of TikTok installs were China, with over 10.5 million installs (17 per cent), followed by the United States, with more than 6 million (10 per cent).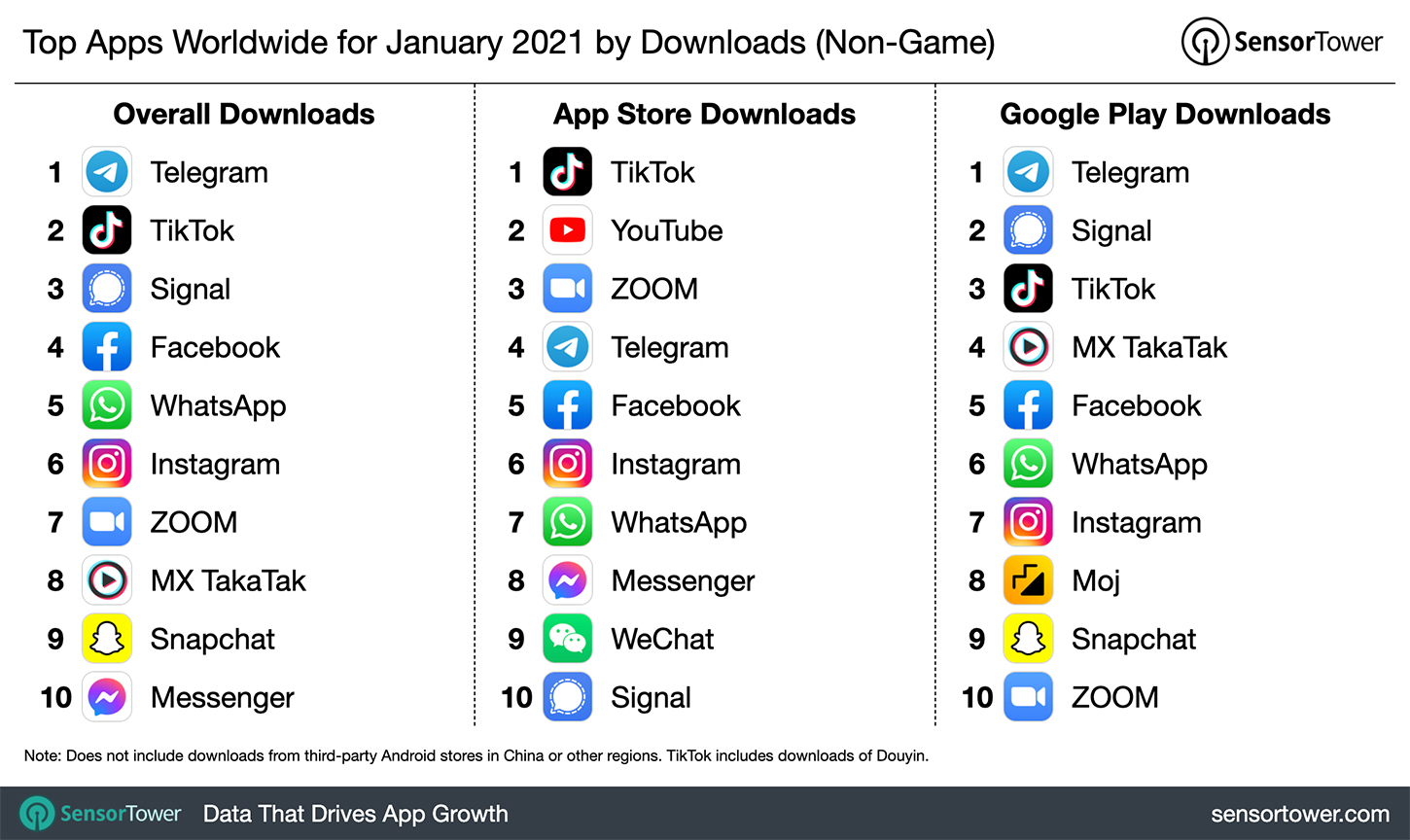 Signal, Facebook, WhatsApp, Instagram, ZOOM, MX Taka Tak, Snapchat, and Facebook Messenger are the other apps that were in the top ten most installed non-gaming apps worldwide for the month of January 2021.
Store Intelligence registered users would be able to view additional content like an overview of the app's performance over time and several other performance metrics, according to Sensor Tower.
Sensor Tower has also provided the top app downloads for January 2021 via the App Store and Google Play Store. TikTok, YouTube, ZOOM, Telegram, and Facebook were the top five non-gaming app downloads on the App Store, while the corresponding apps on the Google Play Store were Telegram, Signal, TikTok, MX Taka Tak, and Facebook.
The estimates include downloads for the App Store and Google Play Store from January 1, 2021, to January 31, 2021. It is noted that Apple apps and Google pre-installed apps were not included in the data, as they consist of unique installs only.