N390bn gain on equities lifts index by 2.92% WoW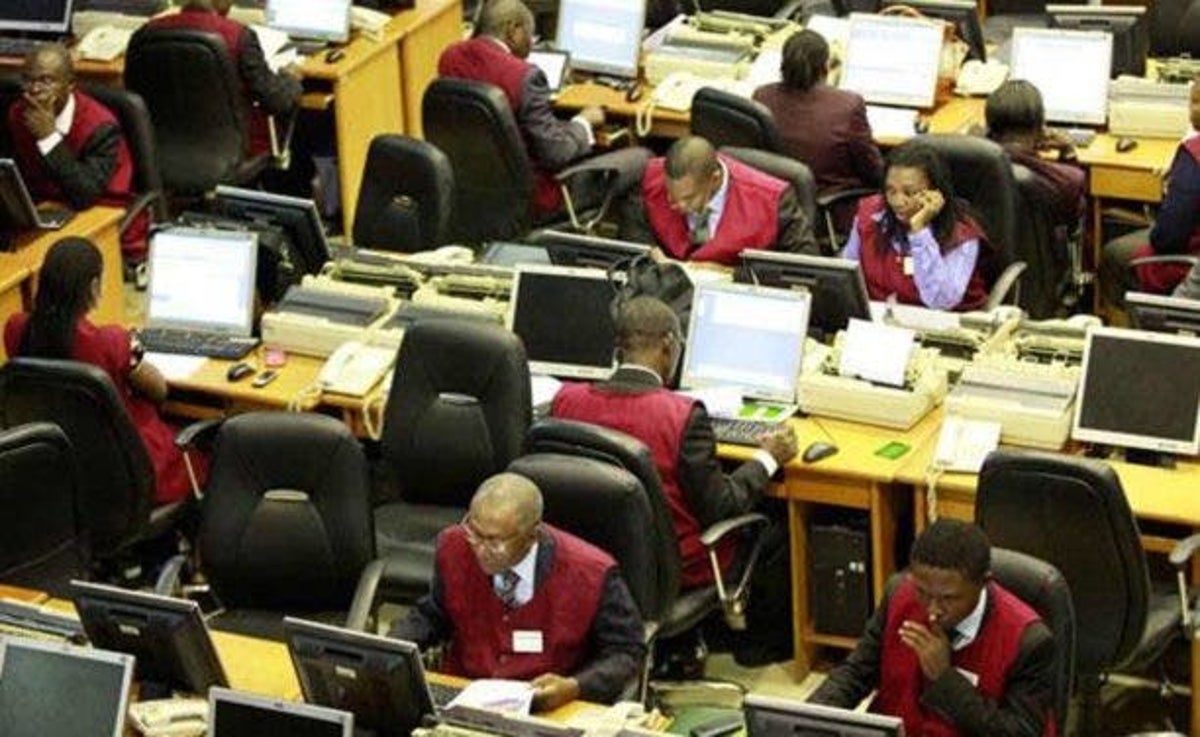 In sharp contrast to the record sell-offs across global markets, Nigerian equities recorded their best weekly performance in four months, crossing 26,000 points for the first time since March 2020.
Amidst a sharp drop in fixed income yields following further monetary easing by the MPC, the stock market recorded a significant increase in activity with total volumes and value traded surging by 46.3 per cent and 68.9 per cent week-on-week (WoW).
Notably, investors interest in large caps such as Nigerian Breweries (+25.1 per cent), MTN Nigeria (+3.3 per cent) and Dangote Cement (+3.0 per cent) drove the benchmark ASI 2.92 per cent higher, WoW, to 26,319.47 basis points as it added 747.34 points.
This upswing, in monetary term, is equivalent to N390 billion recouped as profit at the end of the week's activities by investors on the floor of the Nigerian Stock Exchange (NSE).
Consequently, the month-to-date (MtD) and  year-to-date (YtD) returns for the index currently stand at 3.9 per cent and -1.95 per cent respectively.
Accordingly, the Consumer Goods index gained by 6.0 per cent to top the sectoral charts, followed by the Banking, industrial, oil and gas and insurance indices that advanced by 3.6 per cent, 2.4 per cent, 1.2 per cent and 1.1 per cent respectively.
Commenting on the development, analysts at Cordros Capital said they expect the market might continue to benefit as domestic investors seek alpha-yielding opportunities in the face of increasingly negative real returns in the fixed income market.
"However, we advise investors to trade in only fundamentally justified stocks as the weak macro environment remains a significant headwind for listed companies," they said.
NSE record show that a total turnover of 1.567 billion shares worth N20.559 billion in 18,396 deals were traded last week by investors on the floor of the Exchange, in contrast to a total of 1.139 billion shares valued at N12.692 billion that exchanged hands the previous week in 17,109 deals.
The Financial Services industry, measured by volume, led the activity chart with 1.178 billion shares valued at N9.180 billion traded in 9,900 deals; thus contributing 75.14 per cent and 44.65 per cent to the total equity turnover volume and value respectively.
The Consumer Goods industry followed with 90.002 million shares worth N1.688 billion in 2,715 deals, and the third place was the ICT industry, with a turnover of 84.667 million shares worth N5.786 billion in 771 deals.
Trading in the top three equities namely Sterling Bank, FBN Holdings Plc and Zenith Bank Plc. (measured by volume) accounted for 612.805 million shares worth N4.311 billion in 3,739 deals, contributing 39.10 per cent and 20.97 per cent to the total equity turnover volume and value respectively.
Similarly, investors traded 119,603 units of ETPs valued at N1.228 million in 16 deals compared with a total of 143,690 units valued at N1.246 billion transacted previously in 19 deals.
The weekly report also indicated that 467 units of bonds valued at N564,073.49 were traded during the week in five deals compared with a total of 18,803 units valued at N19.581 million that exchanged hands in the preceding week.